Here are all of the clock locations in Fortnite to complete the week 8 challenge,"Visit different clocks".
New challenges are released in Fortnite on a weekly basis on Thursdays and completing these challenges awards players with Battle Stars to progress in the Season 9 Battle Pass or XP for those who have already reached Tier 100.
One of the challenges for Season 9, Week 8 is to "Visit different clocks". We have highlighted all of the clock locations on the map below. Here are four locations of clock on the map: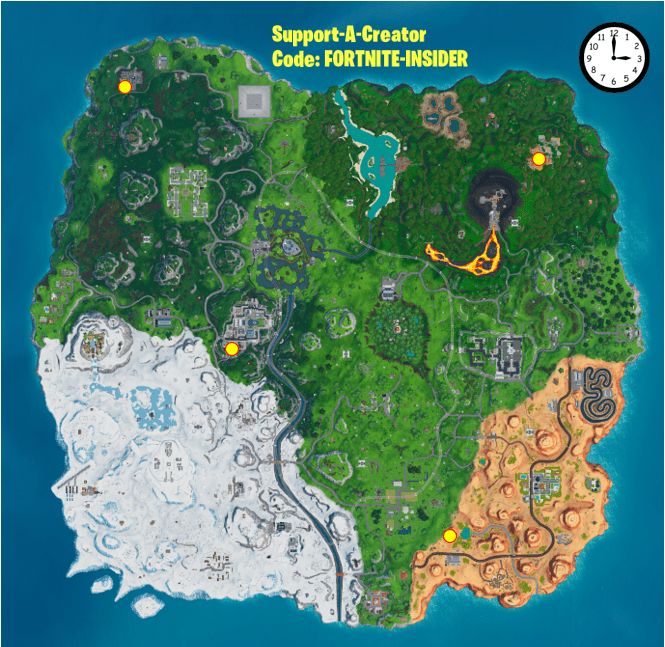 Here are the locations of the clocks in-game.
Junk Junction Clock Location
At the start of Season 9, Tilted Towers was rebuilt to be made into the futuristic Neo Tilted, The remains from Tilted Towers, including the damage clock tower was moved to Junk Junction. It looks like you will have to go to the clock shown in the image below and the clock in front of the same broken tower, on the other side in order for it to register.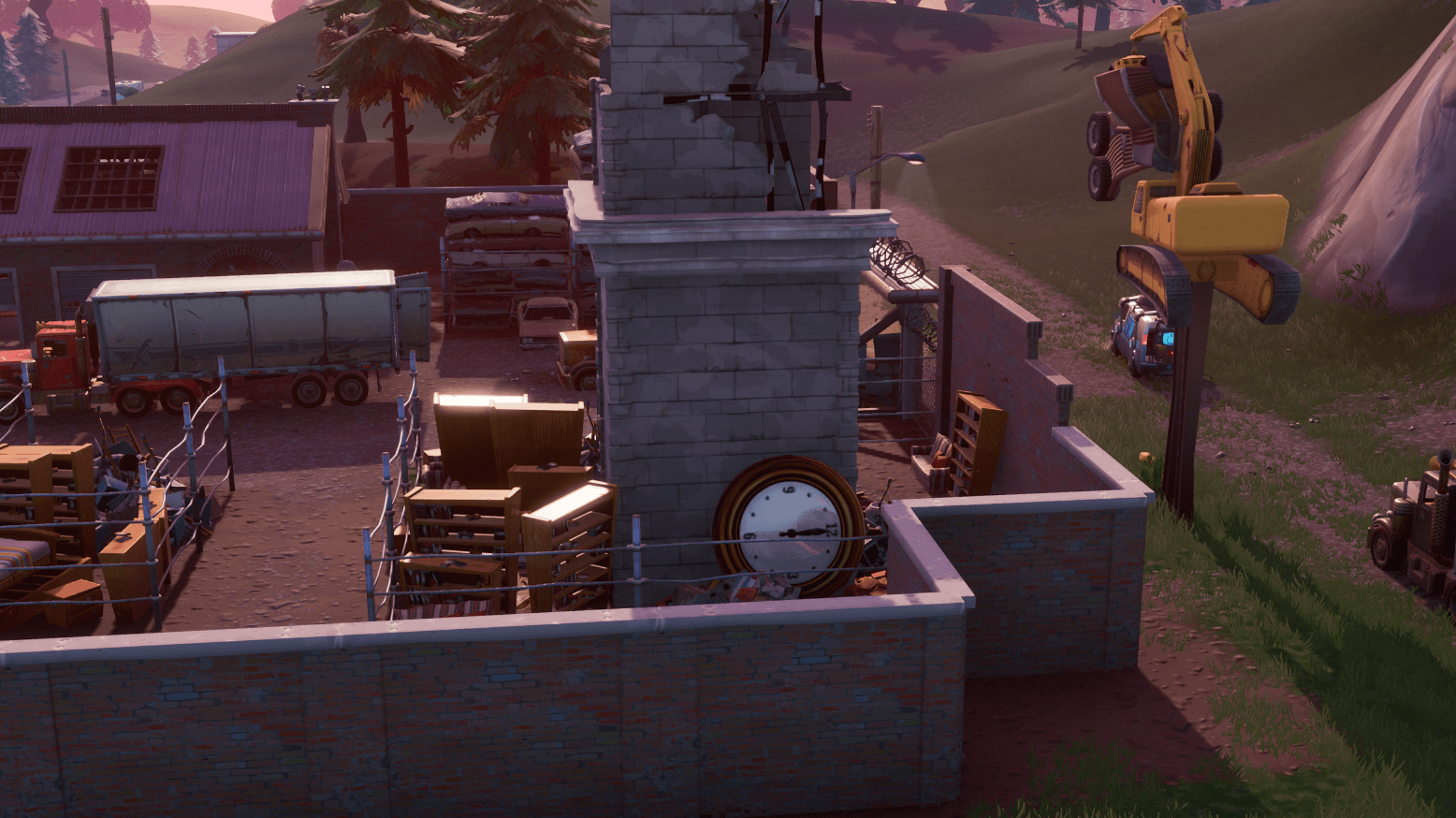 Neo Tilted Clock Location
The clock tower that was in Tilted Towers was smashed by the volcanic rocks at the end of Season 8, but when it was rebuilt to make Neo Tilted, a new futuristic looking clock was added instead.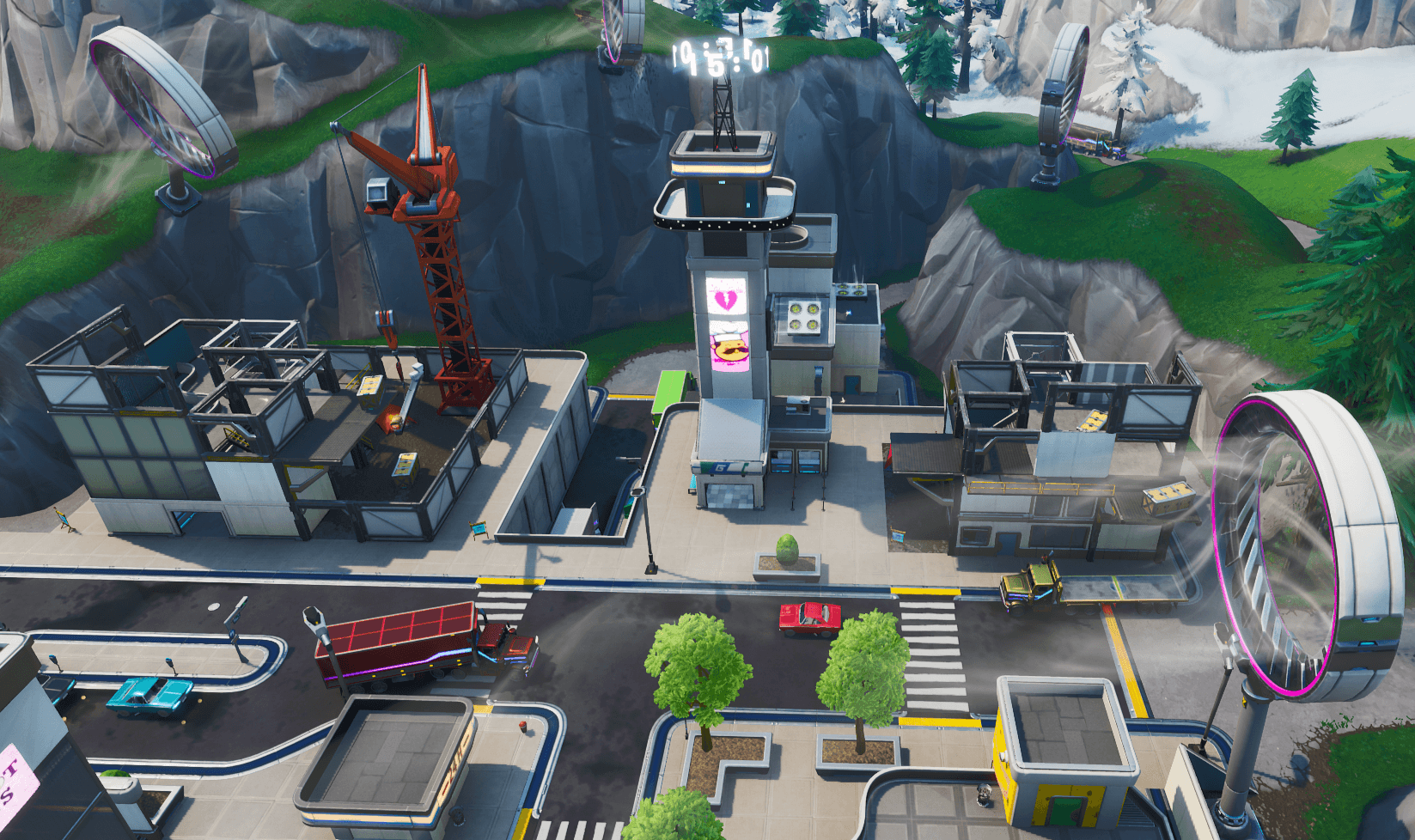 South West of Paradise Palms Clock Location
The clock/sundial in the desert registers as the last clock location to complete this challenge. This clock can be found south west of Paradise Palms.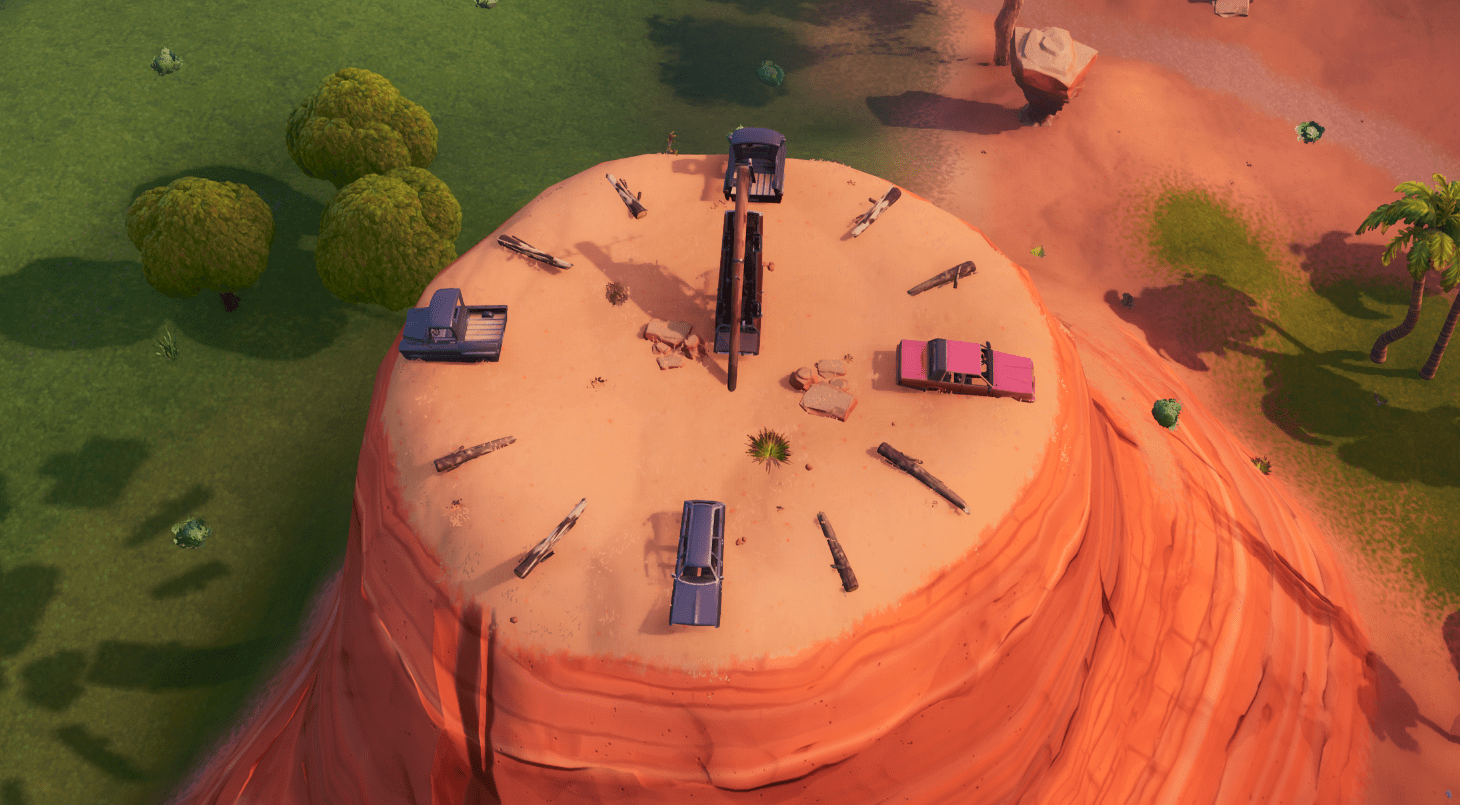 Sunny Steps Clock Location
There is a sundial in Sunny Steps that actually counts as a clock for this challenge. The sundial is in the middle of the POI, as can be seen below: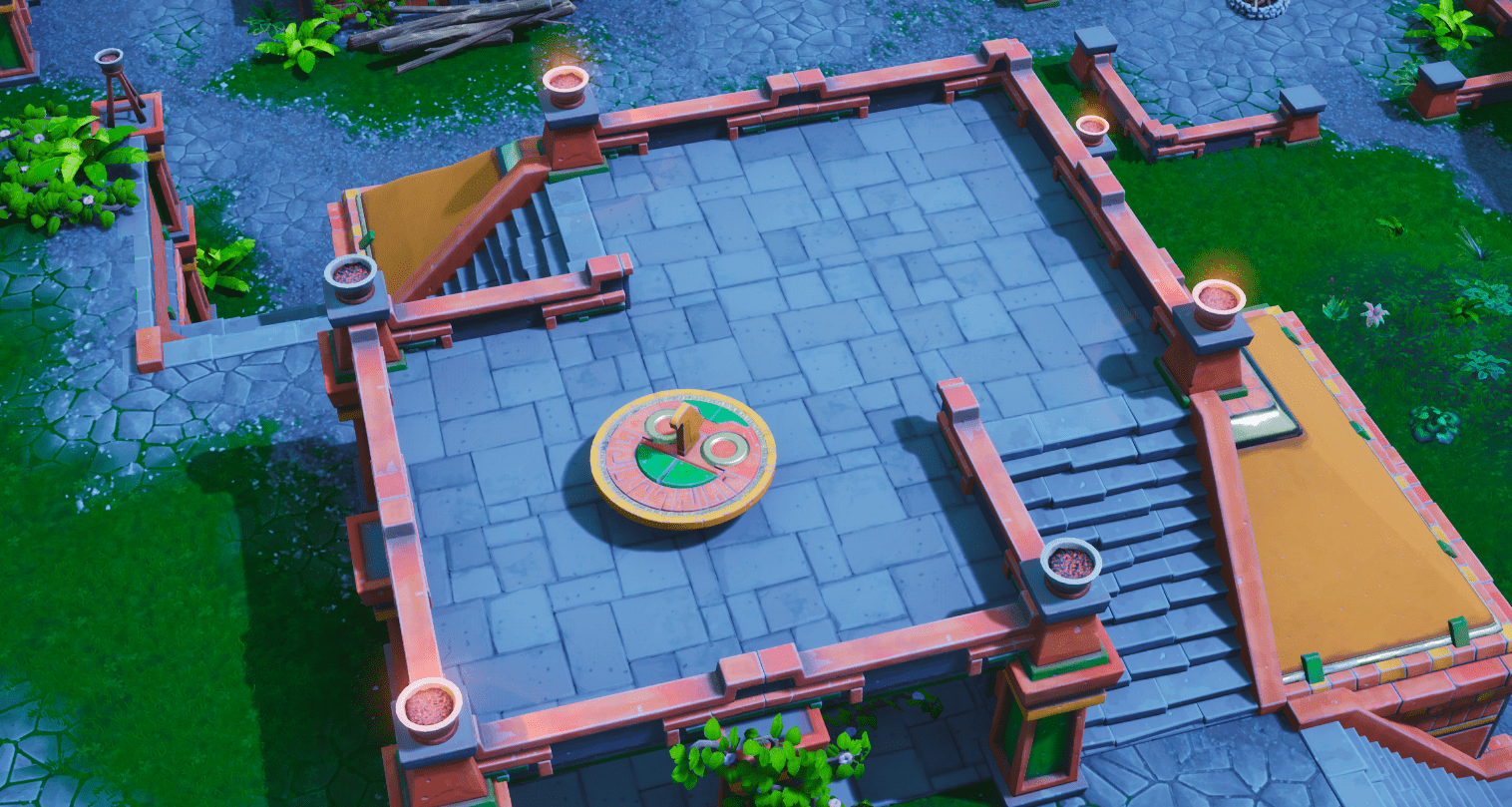 There is a clock in Happy Hamlet, but this clock does not seem to register as one of the clock to complete this challenge, so the above three clock areas are the only locations that work for the challenge this week.
We have shown the locations of four clocks that do register, but you will only need to visit three in order to complete the challenge.