All of the Fortnite Leftovers Limited Time Mission Objectives are now available to complete. There is now less than 24 hours to complete these challenges before they are removed.
Limited Time Missions are new for Fortnite Battle Royale in Season X and the current Limited Time Mission that is available to complete is called The Leftovers. A new objective is unlocked every day and there is a total of seven objectives to complete.
The final objective for this Limited Time Mission has just been released and there is now less than 24 hours to complete all the objectives before they are replaced by the next Limited Time Mission.
The Leftovers Limited Time Mission – All Objectives
Here are all of the objectives you need to complete for this Mission:
Deal damage with Explosive weapons to opponents (250)
Shotgun Eliminations (5)
Eliminate members of the Horde at Retail Row in Solos, Duos or Squads (20)
Outlast opponents in Duos or Squads mode (150)
Use a throwable item in different matches (3)
Visit Paradise Palms and Lucky Landing in the same match (2)
Search Chests at Salty Springs or Frosty Flights (7)
Here are the rewards you can earn for completing the objectives:
1 objective completed – 10 Battle Stars
2 objectives completed – 500 XP
3 objectives completed – The Leftovers Loading Screen
4 objectives completed – 10 Battle Stars
5 objectives completed – 1,000 XP
6 objectives completed – 10 Battle Stars
7 (All) objectives completed – 2,000 XP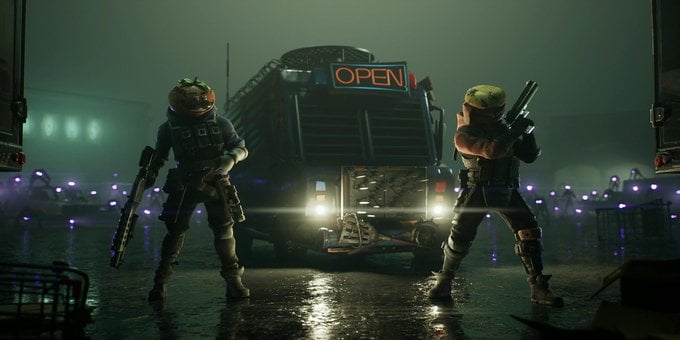 Completing three of these objectives will unlock The Leftovers Loading Screen, which contains the clue of where the hidden Battle Star can be found on the Fortnite map. Click here for the exact location of the Star, but remember you will only you will only be able to see the Battle Star if you have unlocked the Loading Screen.