Here's all the Mandalorian Fortnite quests/challenges to get all the Mandalorian Beskar Armor in Fortnite season 5.
The Mandalorian is a Fortnite season 5 battle pass skin and is available as soon as players purchase the battle pass. However, players need to complete Beskar challenges in order to unlock different Mandalorian armor pieces.
These Beskar challenges are unlocked by leveling up the battle pass and here's all the Mandalorian Fortnite challenges along with how to complete them in order to get all the armor pieces.
Fortnite Mandalorian Quests / Challenges
There's a total of eight Mandalorian Fortnite challenges to complete which can be seen below:
Visit the Razor Crest
Complete a Bounty
Earn Weapon Specialist Accolades
Complete a Legendary Quest
Find Beskar Steel Deep in the Belly of the Shark
Collect Bars
Find Beskar Steel where the earth meets the sky
Defeat Ruckus
How to get Mandalorian Armor in Fortnite
You'll get a new piece of Mandalorian armor in Fortnite for each Beskar quest you complete. Visit the Razor Crest is an easy challenge to complete. You need to drop down as the Mandalorian's aircraft and you'll have completed the challenge. Here's where to fixe the Razor Crest: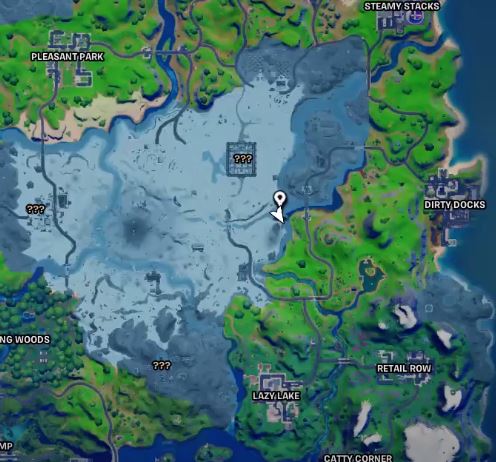 Once you've completed the challenge, you'll unlock the right shoulder Mandalorian Fortnite armor piece which can be seen below.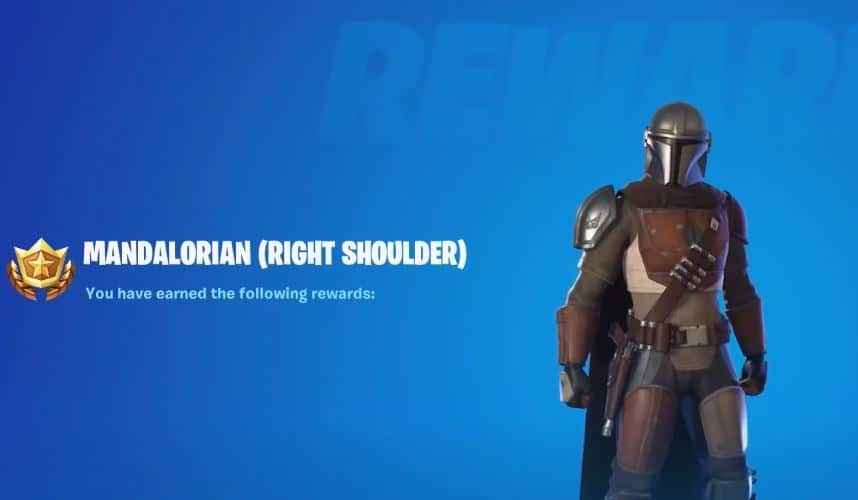 Completing a bounty is fairly straightforward. Find an NPC around the map and request a bounty quest. Simply eliminate the player that's your bounty in order to complete the challenge and unlock the helmet.
We've covered how to earn weapon specialist accolades in detail in another article. which will unlock the left shoulder armor piece. To unlock the torso Armor piece for The Mandalorian, players need to complete a legendary quest. As of Monday, 7th December, the legendary quest is to complete five bounties.
Two of the Beskar challenges require players to find Beskar steel. One quest is find Beskar steel deep in the belly of the shark and the other is to find Beskar steel where the earth meets the sky, both of which have been covered in seperate articles which I've linked to the challenge names.
The other two remaining challenges are to collect bars which you can get by completing bounties and other in-game quests, getting it as floor and chest loot, from eliminated opponents and more. We'll have a guide on how and where to defeat Buckus and link it here as soon as it's completed.