Since the start of Season 6, we have not had any map changes apart from the floating island that is constantly on the move, but in the fourth week of the season (v6.1) there are a few changes that have been made throughout the Fortnite map. We have highlighted the map changes below.
Quadcrashers Locations
Quadcrashers are the new vehicles that have been added to Fortnite Battle Royale, making it the third vehicle to be added. They can seat two players and have a boost which is chargable boost by driving the vehicle and has a unique feature where you can smash through buildings whilst building and launch players into the air when you smash into them. The Quadcrashers have been added to various locations of the map.
Uncle Pete's Pizza Pit Food Truck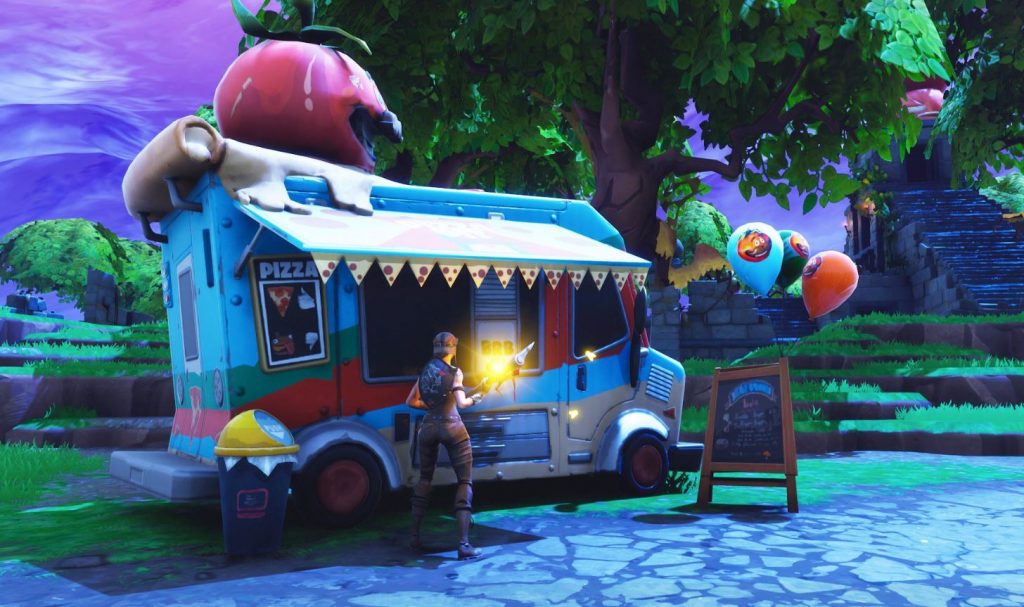 Uncle Pete's Pizza Pit Food Truck has been added to the map, near Tomato Temple. Notice the sign on the left of the truck, "Pizza good, burger bad". It looks like the beef is real!
New Dirt Racetrack
A new dirt racetrack has been added to the map east of Junk Junction. The racetrack is fully functional, similar to the one near Paradise Palms with checkpoints and a lap counter. You will be able to find the Quadcrashers in this new location.
Tilted Towers Demolition
The building in the middle of Tilted Towers seems to be cursed, as it was hit by the meteor in Season 4, and after taking a whole season to be rebuilt, was crushed by the Cube last season. It looks like a demolition team is working on the demolition of the building and will likely be rebuilt once again. Let's hope the building has better luck this time!
Credit to LootLakeBR for all the images.