Here's all the Mystery Jungle Hunter Challenges and rewards for the Fortnite season 5 Predator mystery secret skin as of January 13th, 2021.
Epic Games released the v15.20 Fortnite update today that includes a new shotgun and a new exotic weapon. As with every major update, there were a number of leaks including this weeks challenges, upcoming skins, information regarding new portals that'll bring in the new skins for the gaming legends series and more.
Prior the new update going live, Epic Games mentioned in an email that the Fortnite season 5 Battle Pass secret skin is getting closer. Three Predator cosmetics were leaked during downtime which are now available once the first three mystery challenges / quests are completed.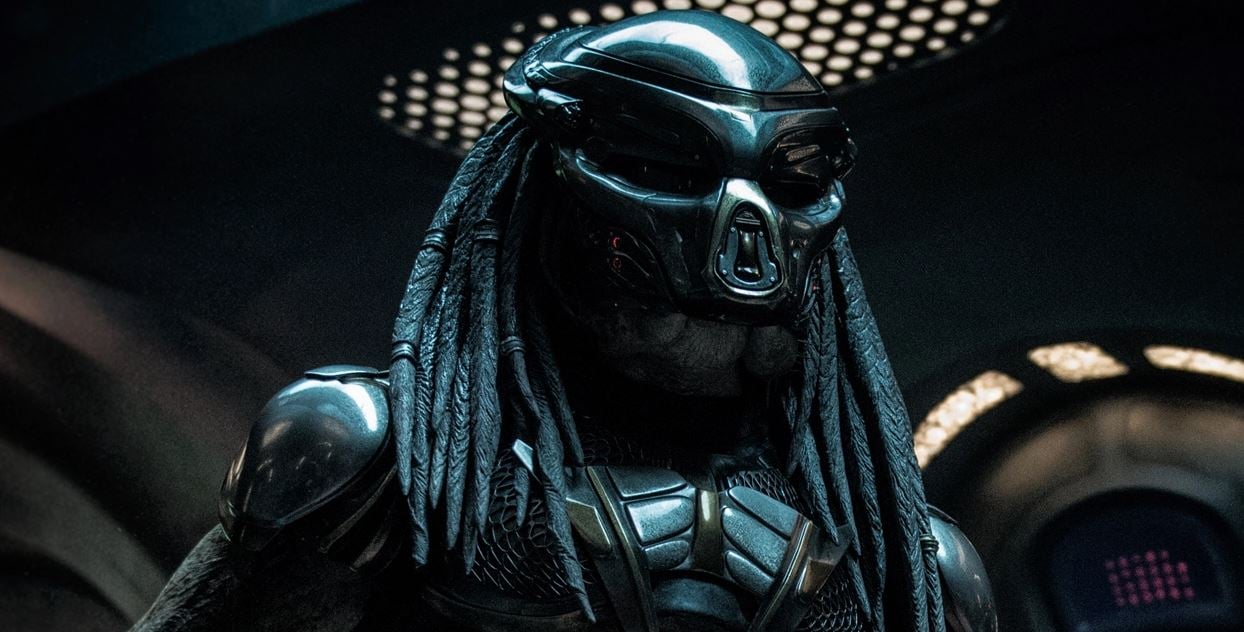 Here's a look at all of the Fortnite season 5 mystery challenges and rewards as of January 13th, 2020.
Fortnite Season 5 Mystery (Jungle Hunter) Quests/Challenges
It looks there are three Fortnite Jungle Hunter mystery challenges to complete as of today, January 13th. Here are the challenges along with guides linked to the highlighted challenges:
Players have until the end of the season to complete these challenges and more challenges will be available next Wednesday. According to the Mystery Battle Pass tab, the rest of the challenges will unlock next week with a total of six challenges, but we'll have to wait and see if that's actually the case.
Jungle Hunter Predator Fortnite Rewards
The cosmetic rewards for completing the first three mystery challenges for Fortnite season 5 are a banner, spray, and emoticon. Here's the list with the names of the cosmetics:
Banner Icon (Predator)
Plasma Caster Reticle Emoticon
Heat Vision Hunter
Here's a look at all of the mentioned Predator rewards: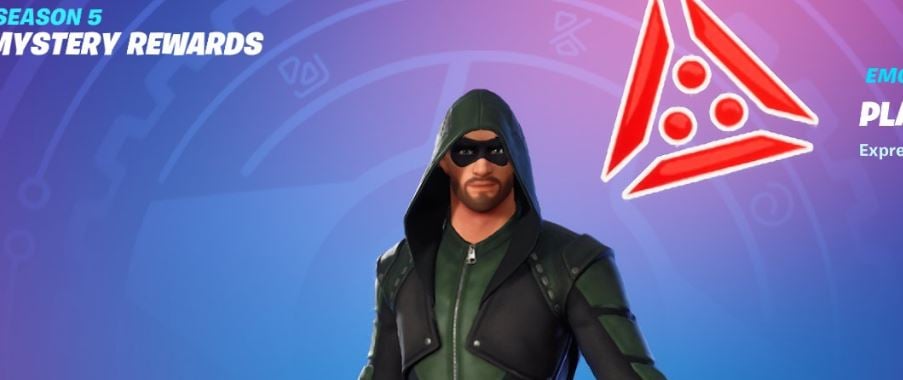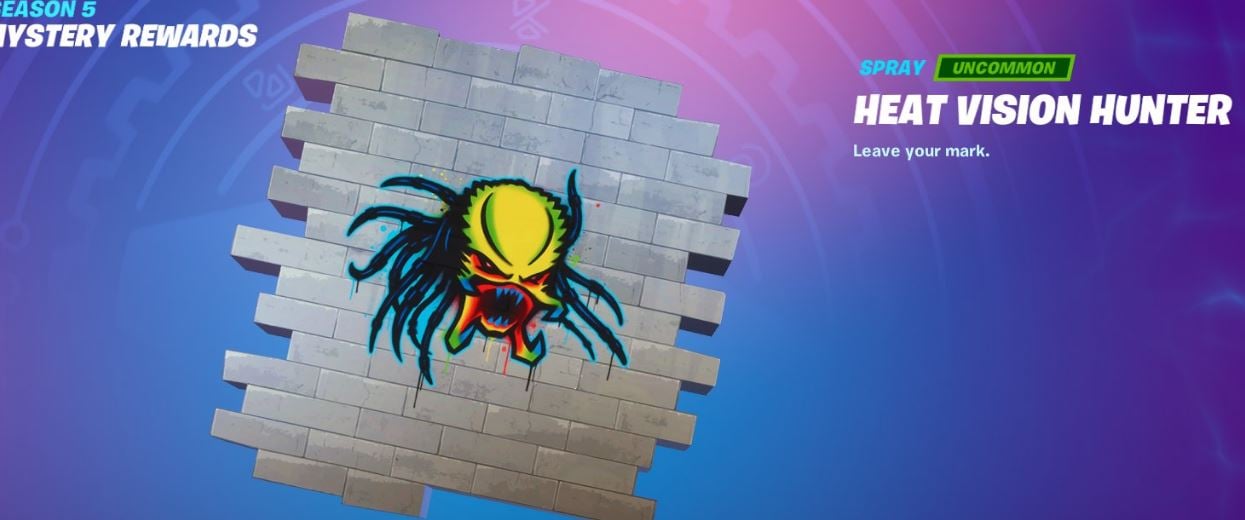 It's likely the Predator Fortnite skin will be available next week. It seems it's not currently in the files, but will likely be added in the next update, v15.21, which is likely to be released next week as there aren't any Fortnite challenges for week 8.