We have a full list of all the free cosmetics we'll get from Christmas presents during Winterfest 2021.
The Fortnite Winterfest 2021 Christmas event begins today. There's been no official announcement yet, but YouTuber Tabor Hill stated it will begin today. Data-miners have confirmed this from the API along with the time.
Winterfest will begin at 9 AM ET (2 PM GMT) and the first set of challenges will go live as soon as the event begins. The Cabin should be available at the same time allowing players to open their first present.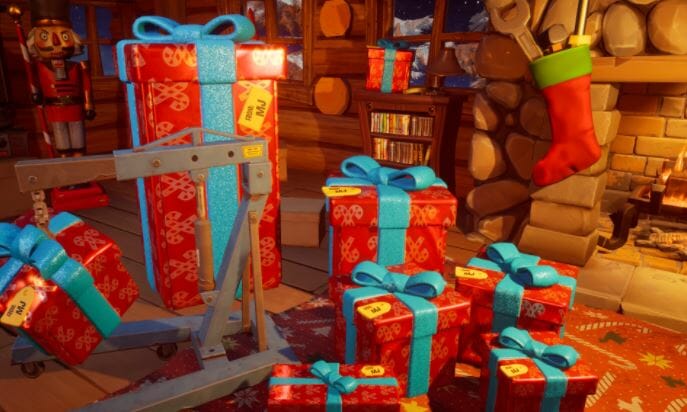 Speaking of the Fortnite Christmas presents, data-miners leaked the two free skins that we'll get this season. Players will get the Frozen Peely and Krisabelle skin. It's likely you'll get them from presents at day 9 and day 12 like we saw with the free skins back in 2019.
Before today, data-miners only knew what the skin rewards would be but not the majority of the other free cosmetics. However, Epic have decrypted all the challenges and the cosmetics you'll get from the presents.
Fortnite Christmas Winterfest Presents Rewards
There will be a total of fourteen Fortnite Christmas presents for Winterfest 2021. You'll be able to open a new one each day but if you miss a day, it will stack allowing you to open them all before the event ends.
Here's an image of all the cosmetics you'll get from the Christmas Fortnite Winterfest presents. The Frozen Peely skin isn't included for some reason and the Frosty back bling and the Holden Look Board will be obtained by completing the challenges: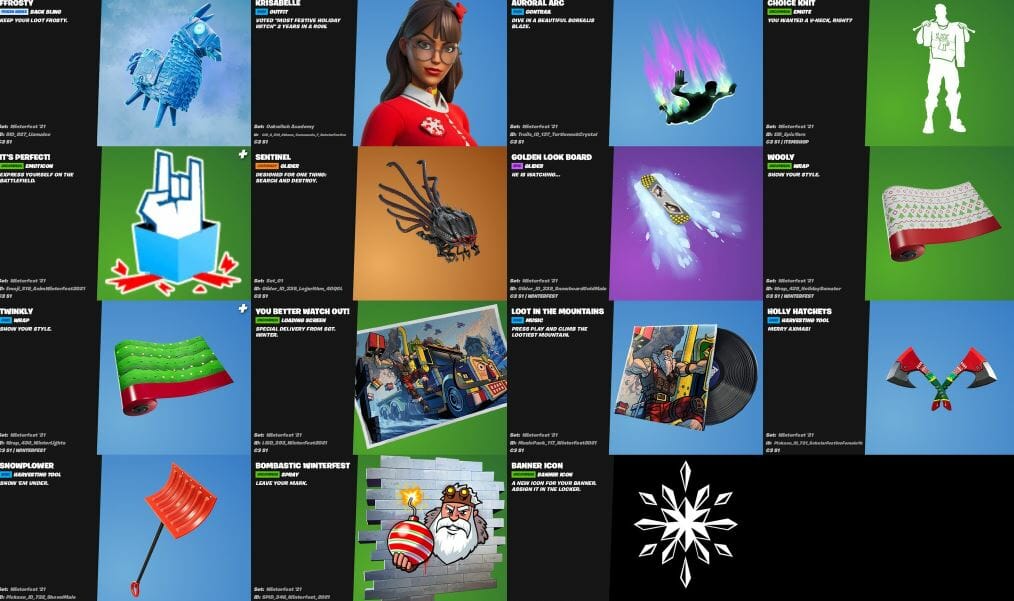 We'll be releasing guides on which presents to open to get specific rewards like we did in 2019 for the Christmas event. Be sure to check back at the Fortnite Insider home page for all the latest news and guides.