What is in the Apex Legends update today?
Respawn are always updating Apex Legends in order to keep the game fresh and exciting. In Apex, each season is split in two for Ranked games, where the first half is played on one map and in the second half, another map as there are currently four different maps that have been made for the game so far. Storm Point is the latest map to be added and so the first split of the season is in this map and Worlds Edge will be the map for the last half of the season, which should be starting in two weeks time.
What is the Apex Update Today? – 06/12/2022
It looks like there is a new update that players can install on all available platforms, but there isn't much information at the moment as to what this update includes, however it is likely a preload for the Raiders Collection Event that has been announced by Respawn. In this event, the Winter Express is set to return as well as the new Heirloom for Wattson.
Of course with every Event brings new exclusive cosmetics for players to purchase and there should be an option where players who purchase all of the event items will be awarded with the Heirloom for Wattson. There are mixed feelings from the community as to whether they like this heirloom and if it suits Wattson. As Wattson isn't a very bloodthirsty character, it wouldn't really make sense for her heirloom to be a sword or dagger, but is this heirloom exciting enough?
There are some players in the community who have come up with some better ideas as to what the heirloom for Wattson could have been which may have been better suited to her character. One of the concepts was to give Wattson some electrically charged gloves: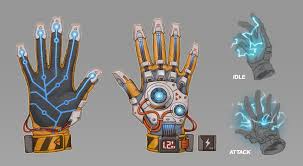 Another fan has come up with an electrically charged baton, which would also suit the character.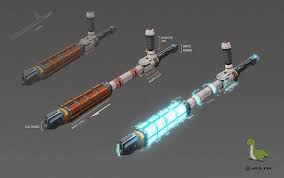 We will have to wait to find out all the animations the Wattson heirloom does, but I'm sure Wattson mains are excited they finally have an heirloom. Crypto should be getting the next heirloom, surely!