Here is what the leaked Crypto heirloom Jikdo sword looks like.
Apex Legends is a very popular Battle Royale game and in this game, there are different Legends you can play. New Legends are added to the Apex Games every season and Respawn also introduce a unique item for each character at some point called Heirlooms. These Heirlooms can be purchased by players who have Heirloom Shards, a very rare item in the game (Trust me I know. Pre-Season player and still waiting for my shards *sigh*). You can get the Heirloom Shards from Apex Packs you open and the good news is if you get the shards, you will always get enough (150shards) to buy an Heirloom from the Mythics section of the shop, formerly known as the Heirloom Shop.
Heirlooms have not been given to every character as yet, but the last Legend to receive theirs was Wattson and her Heirloom is called the Energy Reader. With this Heirloom, you will also receive an animation or stance called Handled with Care. There is also a quip for her which says 'Try and you might, you can't Kilowatt..son".
Crypto Heirloom Leaks – Jikdo Sword
There are always talks amongst the community as to who will receive their Heirloom next as it isn't based on when they were first introduced to the game. Before Wattson's' Heirloom was released, it was thought that maybe Crypto would get his Heirloom first, but obviously that was not the case.
Leaks had suggested Cryptos Heirloom was in the works last season but there wasn't much that had been leaked at the time. In Season 12, there were plenty of new files added to the game and dataminers have actually been able to find an animation for the Crypto Heirloom as well as the design of the Heirloom in its current state. You can see this in the YouTube video below, made by HYPERMYST:
As you can see, Crypto's Heirloom will be like a Jikdo Sword. For those of you who don't know, Jikdo means 'straight sword' in Korean and as Crypto is a Korean character, it makes sense for this to be his Heirloom. You will have to keep in mind that this is just hearsay at the moment and changes to the design of the Heirloom can still be made by Respawn, but it is more than likely the Heirloom featured in the video as you can see the sword has Crypto's original colouring on it, green and white.
Here's a closer look at the leaked Crypto Heirloom below: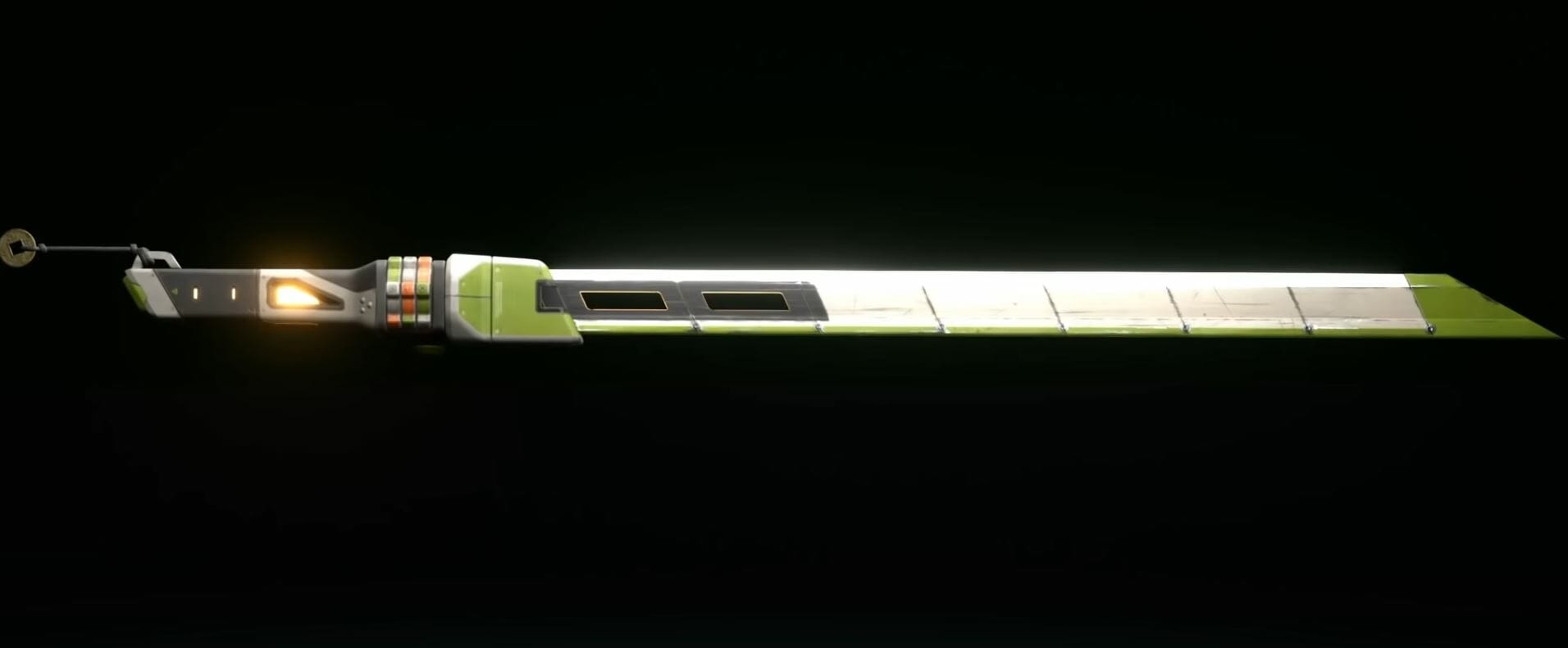 The Heirloom is upside down in the image above, just so you can see the buttons on the side, which don't appear on the other side. The Heirloom looks pretty complete, which means we should be seeing it come to Apex Legends very soon. With the buffs that have been made to Crypto this season, it's very likely we will be seeing more Crypto mains this season.