Apex Legends is currently being hacked by Titanfall fans. 
Many Apex Legends fans have been greeted with a message popping up on their screen that reads, "IMPORTANT MESSAGE. Visit and repost savetitanfall.com" upon login. This wouldn't be much of an issue if it playlists weren't affected, but many players are not able to get into a match as the normal playlists are not showing up.
Titanfall is another game made by EA/Respawn and it has had it's fair share of hackers who take down the servers and spamming games with bots. This has made the game unplayable, which has left a lot of Titanfall fans annoyed. The website savetitanfall.com was created to try and get Respawn to solve the issues as the game is still available to purchase, regardless of its state. They have released a statement that they are no way involved with the hackers that are targeting Apex.
Respawn are aware of the issues with the playlists and are trying to resolve the issues, but it may take some time as it is the 4th July. Players have been reporting this problem on PC and on consoles and there doesn't appear to be a workaround, unless if you restart the game on your device when the message pops up, but this can be very annoying.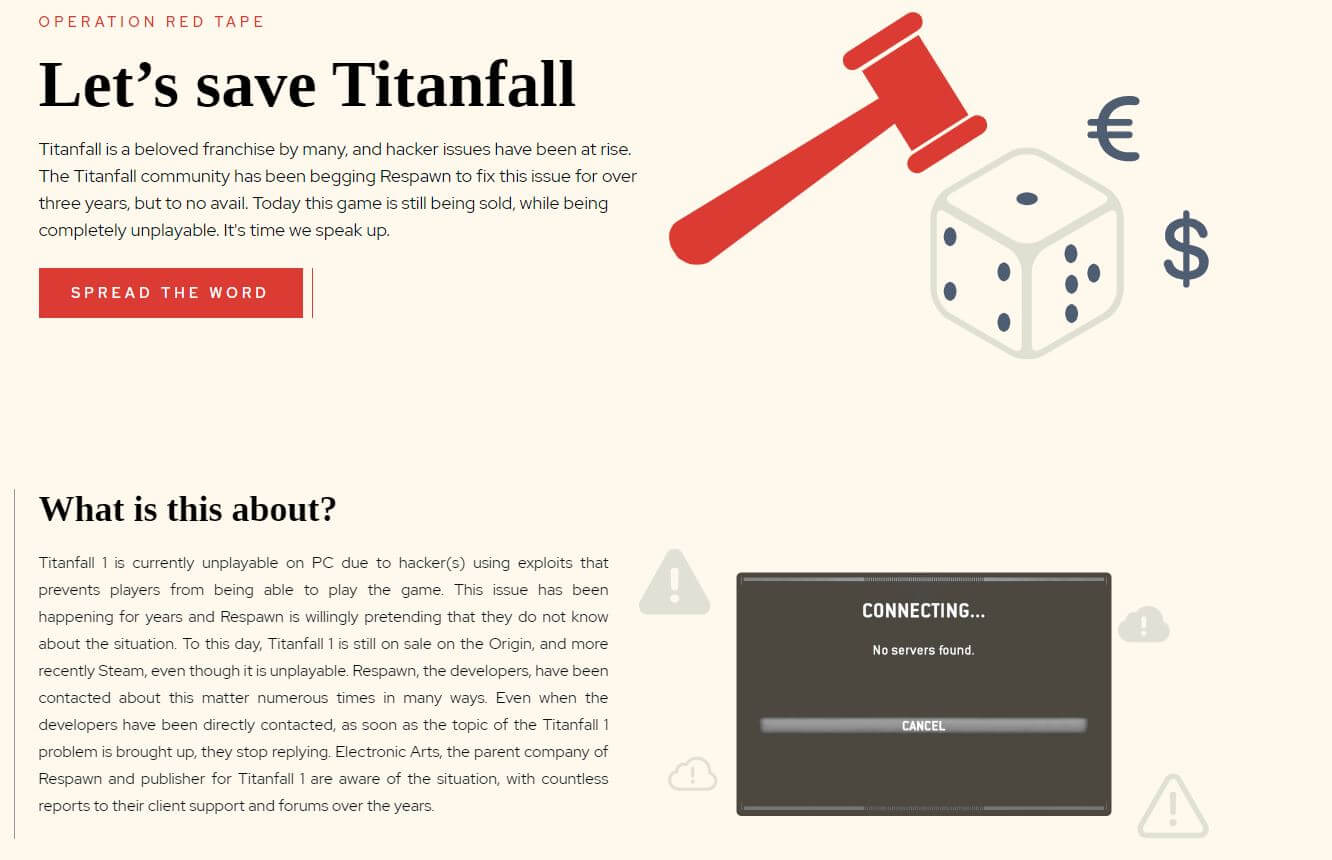 There is an event currently taking place in Apex called the Genesis Collection Event, where the original Kings Canyon and Worlds Edge making a return for this event only. Skull Town is also featured in the Arenas mode, which is something players have been requesting since Arenas was introduced at the start of this season. It is possible that Respawn will extent the event due to these hackers affected the playlists, but no official announcement has been made as of yet. We will be keeping you updated as soon as more information is released.