Players can get the Aquaman Fortnite skin and Trident Pickaxe today and here's how.
Today begins week 5 of Fortnite chapter 2 season 3. That means players can finally unlock the extra skin for the season. When a new season launches, there's a brand new Battle Pass which allows players to unlock brand new cosmetics.
There's always seven Fortnite skins available in the Battle Pass, with some seasons having secret skins. Last season, players could get Deadpool as the not so secret Battle Pass skin at week 7, bringing a total of eight skins from the Battle Pass.
This season, players can unlock the Aquaman skin which was heavily featured in the Battle Pass gameplay trailer. The shell back bling in the Aquaman set was available to unlock last week, and this week, players can get both the Aquaman skin and the Trident Pickaxe, and here's everything you need to know.
Aquaman Fortnite Week 5 Challenge
How to Get The Aquaman Fortnite Skin
In order to unlock the Aquaman skin, players simply need to complete all five of the available challenges once the week 5 challenge unlocks. Once you've done that, you'll see a message that mentions you've unlocked the skin.
Players can also unlock the Arthur Curry skin style for Aquaman today and here's how.
Dive over the waterfall at Gorgeous Gorge while wearing the Aquaman Outfit
In order to get the Arthur Curry skin style for Aquaman, you'll obviously need to have unlocked the skin. Head to the Gorgeous Gorge and simple dive over the waterfall. If you somehow don't know where Gorgeous Gorge is on the map, we've marked it below: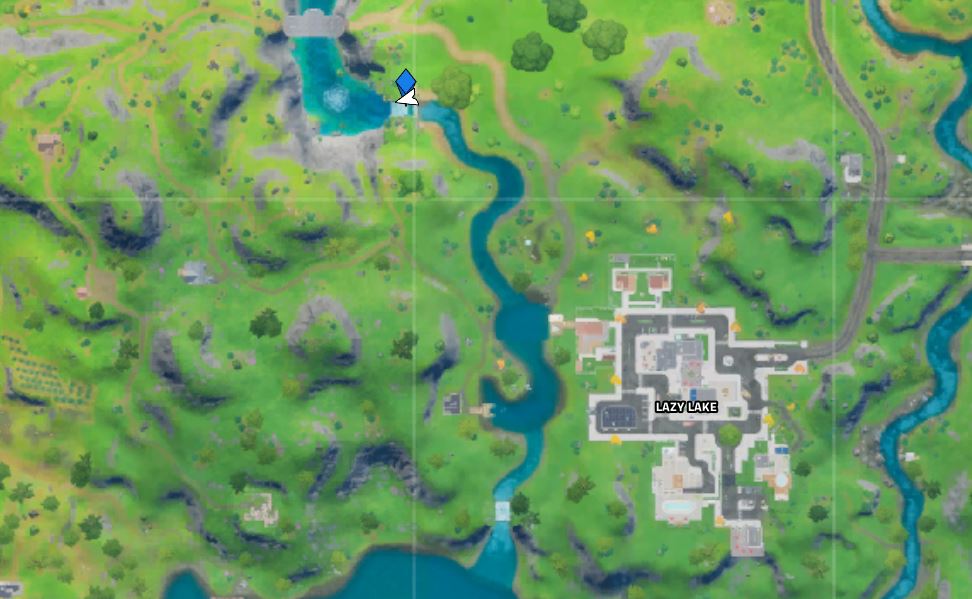 It's likely once you've completed this challenge, the Aquaman skin will change to the Arthur Curry skin style whilst still in-game. Here's what the Arthur Curry skin style looks like:
How to Get Aquaman's Trident Pickaxe
Originally, players were scheduled to get Aquaman's Trident Pickaxe after completing the week 3 challenge. However, Epic changed the rewards around and players can instead unlock the Trident pickaxe today.
In order to do so, you'll need to claim your trident at Coral Cove. Here's a dedicated article on how and where to complete the challenge.