The Fortnite Servers are down today (September 12th to September 13th 2021).
If you're wondering if the Fortnite servers are down or not, you've come to the right place. The Operation Sky Fire event is currently underway. Epic Games asked players to login more than half an hour before the event begins to ensure you are able to participate in the event yourself.
As is the issue with all events, the servers get overloaded with the amount of players looking to login when the event is about to start causing all sorts of different login error messages. Unfortunately, you won't be able to get in if you weren't logged in half an hour before the scheduled event start time.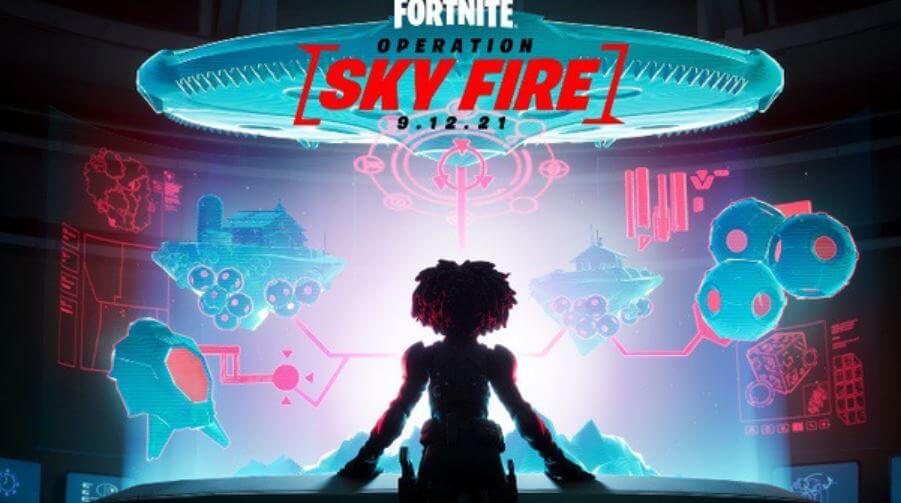 If you're reading this article after the event and the Fortnite servers are still down, here's why they're down.
Are the Fortnite Servers Down? (12th September, 2021)
The Fortnite servers are currently down and they will be back up with the launch of season 8. Epic told players to ensure they have their challenges completed before 4 PM ET today before the event begins.
Data-miners leaked that the Fortnite servers will be down until the launch of the new season. As of writing, there is no announcement as to when Epic Games will push the season 8 update live, but we'll update this as soon as they do.
We should see the Fortnite Servers back up at around 6 PM ET but we'll keep you updated with the latest Fortnite server status.
Fortnite Status

We'll continue to update the status of the servers here. As soon as they are back up, we'll update this section. In the meantime, we'll also post links to all the news and leaks for the new season including skin and Battle Pass leaks, map changes, and anything else the new season of Fortnite brings.
We'll continue to add new articles below for you to check whilst the servers remain down. You can also head to the home page or turn on post notifications on the site so you're alerted as soon as we publish a new article.
Update: The event just concluded and the servers will remain down until season 8.
Update 2: The servers are still not back up as of 5 AM ET / 10 AM BST.