It looks like players are having issues playing Call of Duty Vanguard on July 19th, 2022. A CE-117773-6 error is appearing whilst other players are receiving a message stating they need PS Plus to play online.
It's been over seven months since the release of Call of Duty: Vanguard. We're currently on season four with the "reloaded" update set to launch with new content fairly soon.
Unfortunately, the game hasn't sold as well as Activision anticipated and we'll likely see the last of World War 2 Call of Duty titles for the foreseeable future. However, with Modern Warfare 2 less than four months away, there's much to look forward to.
The Modern Warfare 2 beta will likely be available to play in either August or September, so there's not a long wait to get our taste of the new Call of Duty title heading into the new year.
Some players are still enjoying the experience Call of Duty Vanguard has to offer, and there have been a number of reports today that Vanguard is currently not working with different error messages appearing for PlayStation 4 and PlayStation 5 players.
After coming across the complaints on Twitter, we also were unsuccessful in logging into Vanguard. Here's everything you need to know about the July 19, 2022, downtime.
Call of Duty: Vanguard Not Working on PS5 & PS4
It appears as though there are issues with the PlayStation Network. If you head to the PSN service status page, there are some services experiencing issues. Account management, gaming and social, and the PlayStation Store are currently having issues.
Vanguard CE-117773-6 Error
We received the CE-117773-6 error when trying to log in to Vanguard. It's likely due to the PlayStation Store issues not being able to confirm if you have the game or not. Unfortunately, there's nothing you can do to fix this error apart from waiting on Sony to fix the current issues.
PlayStation Plus is Required to Play Online Vanguard
Due to the PlayStation Store issues, players are receiving the in-game "PlayStation Plus is required to play online" error message when trying to play Call of Duty Vanguard online. Again, this isn't an issue you will be able to fix.
Other players are getting the "the item you're looking for is unavailable. It might not be for sale yet, or it might no longer be for sale". Again, there's no way to fix this, you'll need to wait until Sony fix the technical problems they're facing.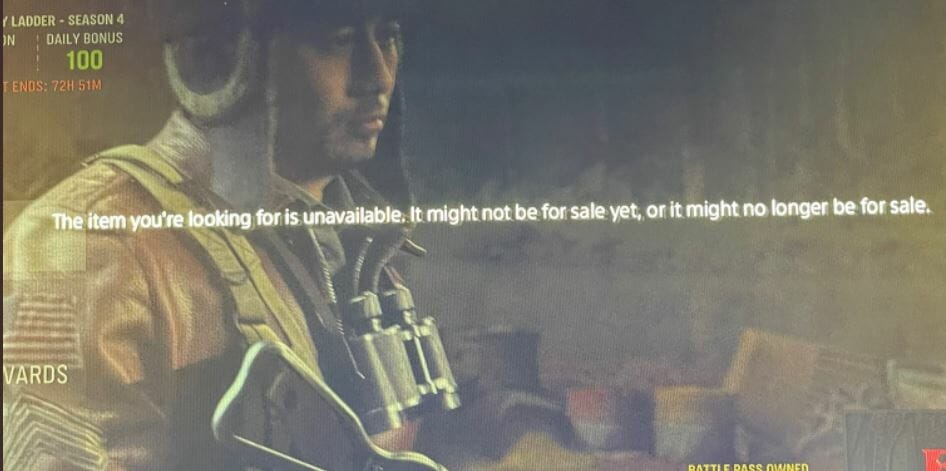 We'll update this article as soon as the issue has been fixed.