Season 6 is finally here and looks like a lot has changed on the map! There's lots to explore and we are sure that there is still a lot to come! The challenges also went live today for Season 6, Week 1 and here's a cheat sheet to help you complete your challenges faster, thanks to @ItsEnergie: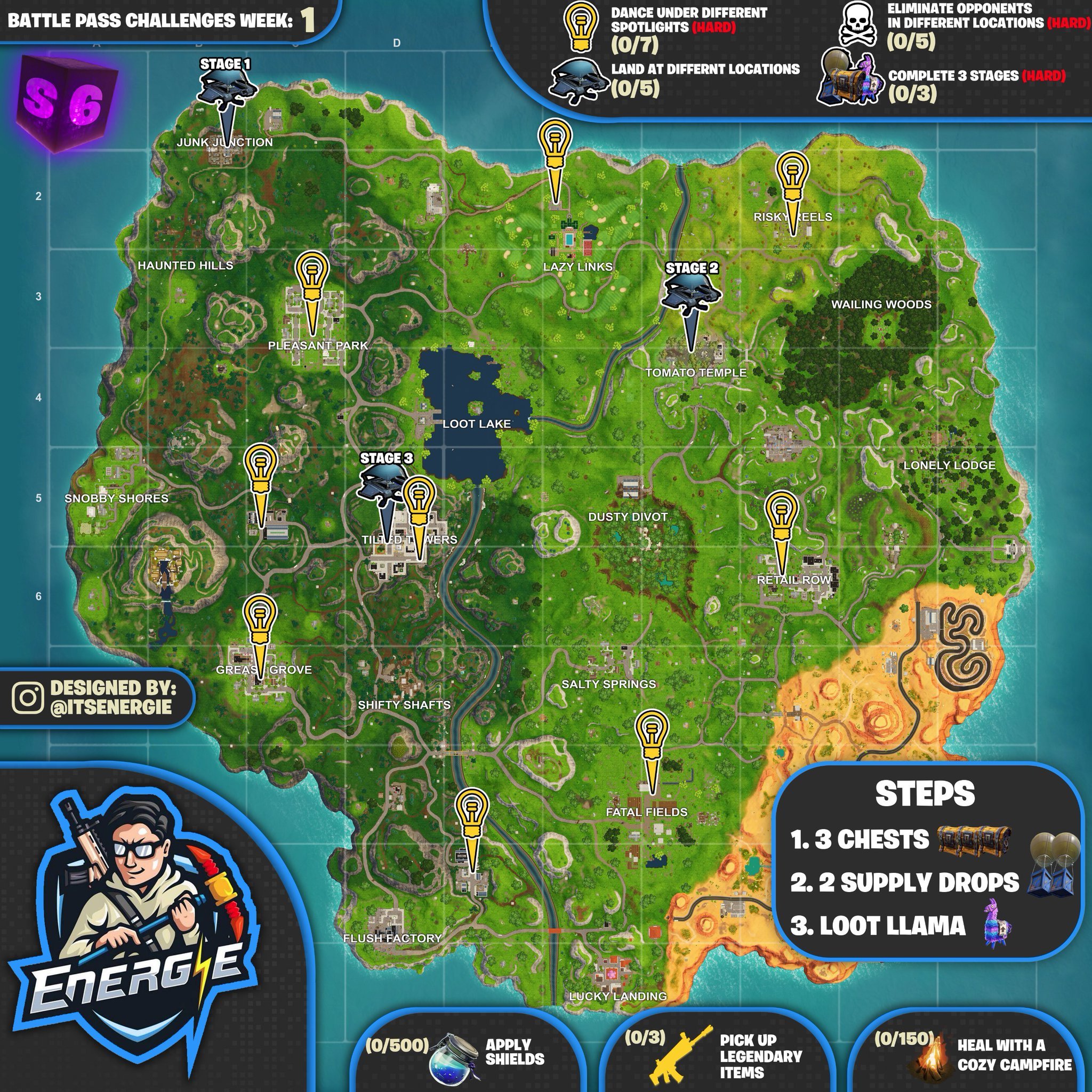 FREE PASS CHALLENGES
Pick up a Legendary Item in different matches (3)
Regain health from a Cozy Campfire (150)
Stage 1: Search Chests (3)
BATTLE PASS CHALLENGES
Apply Shields (500)
Stage 1: Land at Junk Junction (1)
Eliminate opponents in different Named Locations (5)
Picking up legendary items will be down to luck, but you may find these in floor loot and surviving far in the game will give you more of a chance to pick up legendary items when killing opponents. There will be three legendary items you will need to pick up, but they must be in different games.
There are a couple of challenges this week that are quite simple and require you to heal and shield up. The Cozy Campfire is a rare trap item and will need to be placed on the floor to get your health up. It can heal up to 50hp. There are quite a few different shield items you could use to help you complete the challenge. These items are shields, small shields, slurps, chug jug and the consumable mushrooms.