Fortnite Week 5 is upon us, and with it comes new challenges to complete. As usual, this weeks challenges has 3 free challenges and 4 Battle Pass challenges. Thanks to It's Energie, we have a cheat sheet to help you complete all of the week 5 challenges much quicker as well as helping you find the banner for the Hunting Party #5 Challenge.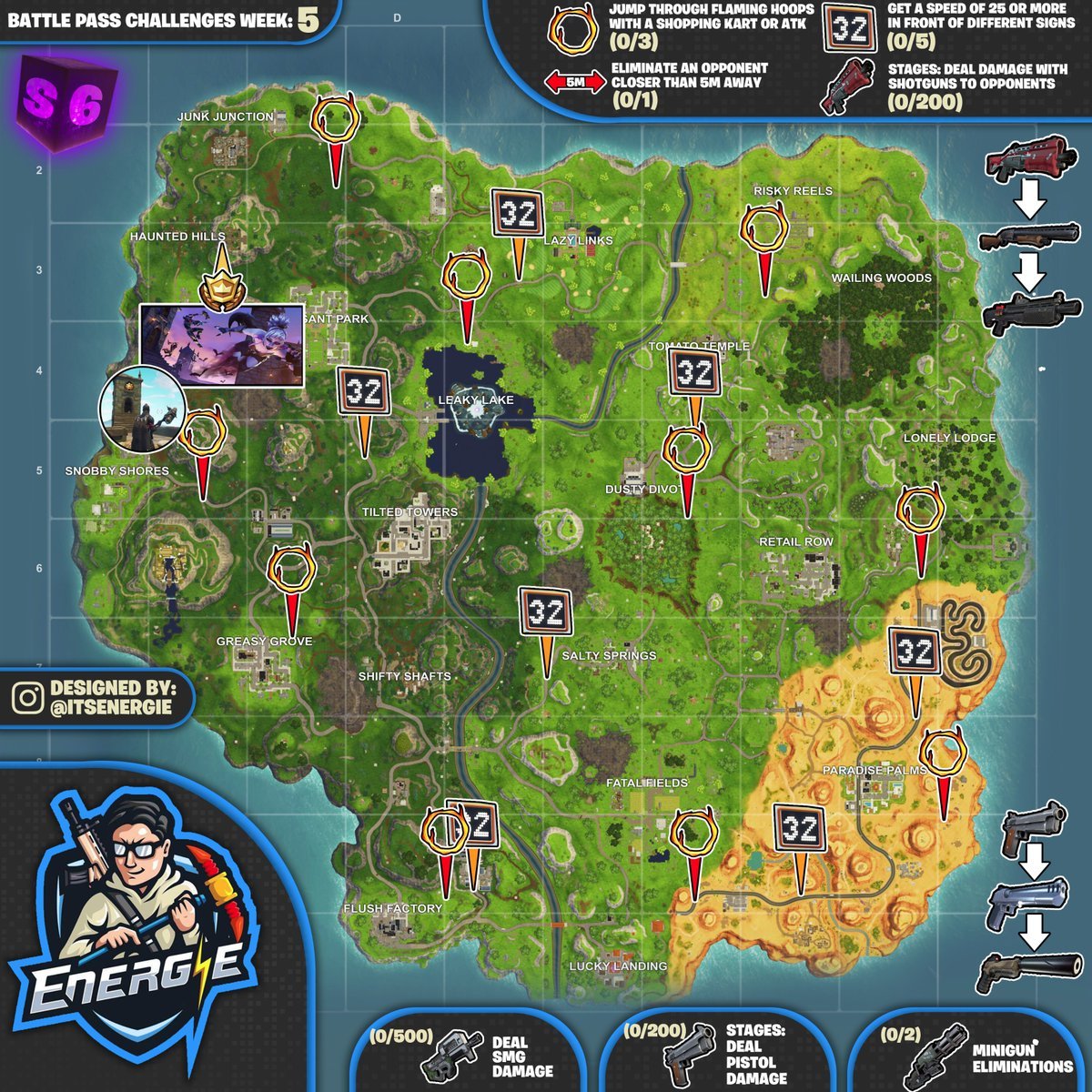 Here are the Season 6, Week 5 challenges:
FREE CHALLENGES
Deal damage with Tactical Shotguns to opponents (200)(HARD)
BATTLE PASS CHALLENGES
 Eliminate an opponent closer than 5m away (2)
 Deal damage with SMGs to opponents (500)
 Minigun Eliminations (HARD)(2)
 Deal damage with standard Pistols to opponents (HARD)(200)
Marked on the cheat sheet map for Season 6, Week 5 are the locations of the radar signs found around the map. You'll need to record a speed of 25 or more in front of 5 different radar signs. The map also marks the locations of the flaming hoops, and you'll need to jump through 5 different hoops with a shopping cart or ATK.
Once you've completed all the of the challenges, you'll be able to get the banner as part of the hunting party challenges. The banner can be found near Haunted Hills.