Last week was the first week of Season 6, and with it new additions to the map which allowed Epic to create new challenges such as 'Dance under different Streetlight Spotlights' which was in the first weeks challenges. This week, as usual, we have 7 more challenges in week 2, three of which are free pass challenges, and the other four part of the Battle Pass. Thanks to The Squating Dog, we have a cheat sheet to help you complete the challenges much faster: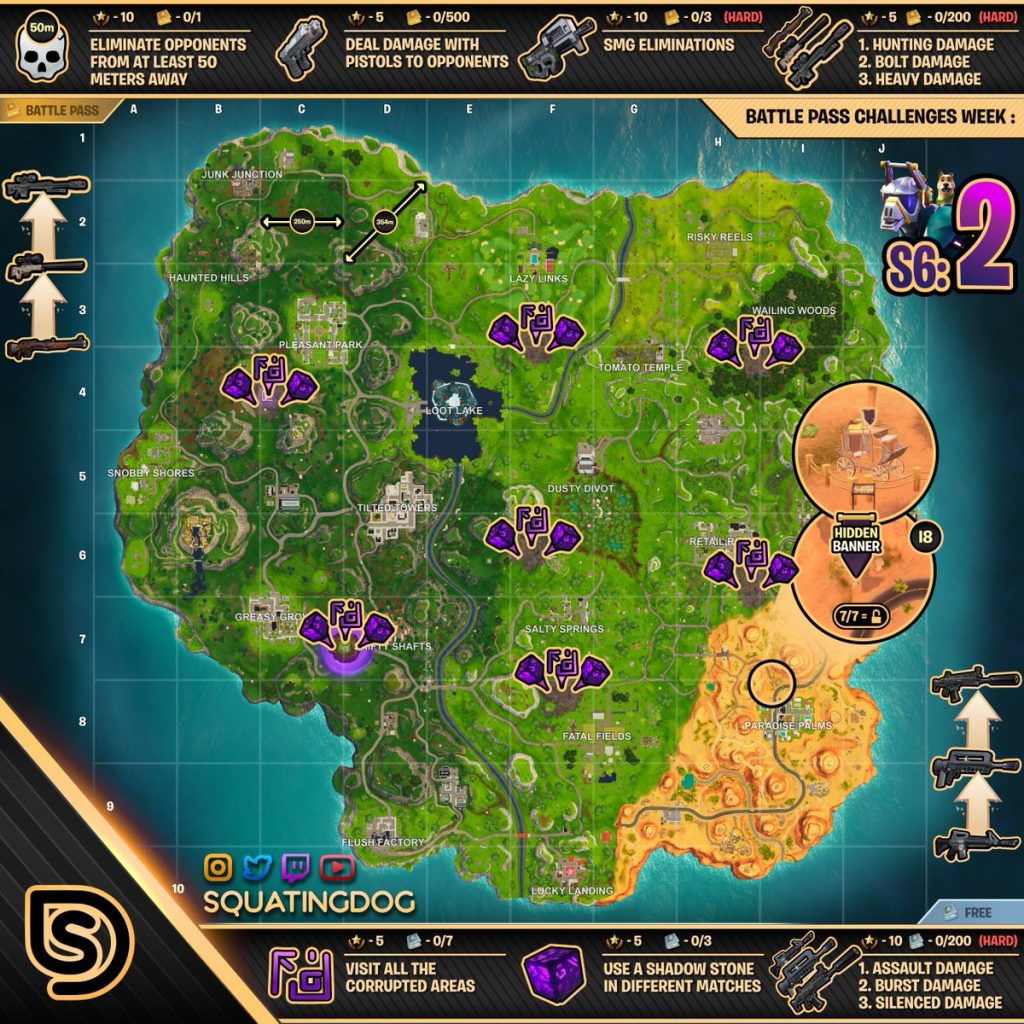 Here are all the challenges for Season 6, Week 2:
FREE CHALLENGES
Visit all of the Corrupted Areas (7)
Use a Shadow Stone in different matches (3)
Stage 1: Deal damage with standard Assault Rifles to opponents (HARD)(200)
BATTLE PASS CHALLENGES
Eliminate an opponent from at least 50m away (1)
Deal damage with Pistols to opponents (500)
SMG Eliminations (HARD)(3)
Stage 1: Deal damage with Hunting Rifles to opponents (200)
There aren't any follow the treasure chest challenges this week, and there aren't many challenges to add to the cheat sheet, however you can see all of the corrupted areas on the map to help you complete the "visit all Corrupted Areas" challenge.
The cheat sheet also highlights the locations of Shadow Stones and the location for the Hunting Party Challenge #2.