Here's the location where you can find a record and the location of where the turntable is in Fortnite.
There are only three main Fortnitemares 2021 quests. These quests require players to collect candy, land while using a broomstick, and eliminate an opponent with a pumpkin launcher.
However, there are other Halloween related quests that players can complete for other cosmetic rewards as well as season 8 XP. One of the challenges for the Monster Hunter Ariana Grande quests require players to collect a record and place in a turntable. Here's where you can complete the challenge.
Fortnite Collect a Record and Place in a Turntable
Head to the south side of the map at the Dance club in order to find a record. If you don't know the location I'm referring to, here's the POI marked on the map:
Enter the location from the front and make your way past the dance floor that's on the left. You'll find a record on the right side of the turntable close to the wall. Here's what it'll look like in-game: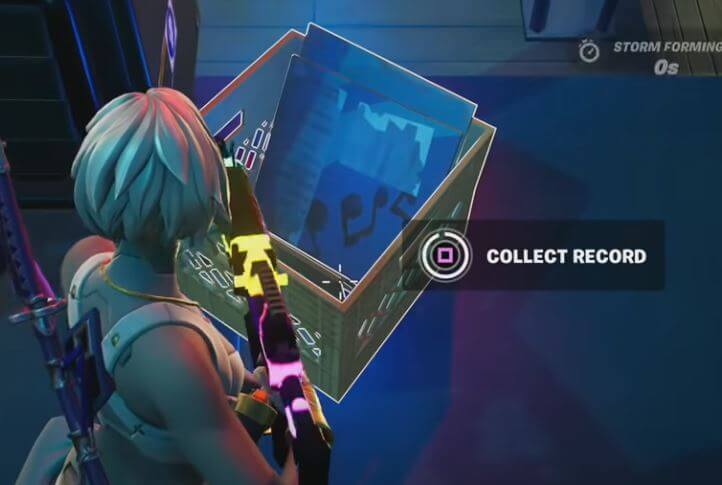 Once you've collected the record, simply turn to your left and you'll have the turntable that you can place the record into by interacting with it. Once you've done this, you'll have completed the challenge. It shouldn't take you more than thirty seconds to complete this challenge, but there's a chance you'll run into other places trying to complete the challenge at the same time as you, so be sure to have a weapon just in case.