We know what will be included in the Fortnite chapter 2 season 8 Fallen Light Starter Pack.
The Fortnite servers are still currently down for maintenance to prepare them for the release of chapter 2 season 8. As is the norm when the servers are down, data-miners have been looking through the files and leaking anything new that they find.
We know some of the new weapons and items that'll be available this season including Dr Slone's Burst Assault Rifle along with two sideways weapons, a rifle and a minigun. We also know that the Fortnite's 4th birthday has some of the assets in the files, but the challenges for the event are currently encrypted.
We have a number of cosmetics leaks, one of which is the Fortnite chapter 2 season 8 starter pack. However, this was added in the v17.50 update. For whatever reason, Epic always add in next seasons starter pack in the last update before the season ends.
We already knew the name of the season 8 starter pack, Fallen Light, along with the cosmetics that would be available. However, there's always a chance they could change, but this isn't the case for the Fallen Light Starter Pack. Here's what's included in the pack.
Fortnite Fallen Light Season 8 Starter Pack
D'Ark Fortnite Skin
This is probably one of the better starter pack skins we've seen in a while. D'Ark is of rare rarity and the description for the skin is "open your heart to victory". Here's what the skin looks like: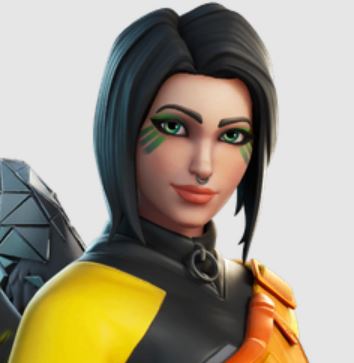 The Fallen Light Pack also includes the Shattered Hope Back Bling and the Dark Blessing Pickaxe. There's also 600 V-Bucks included like we've seen with every other starter pack that's been released.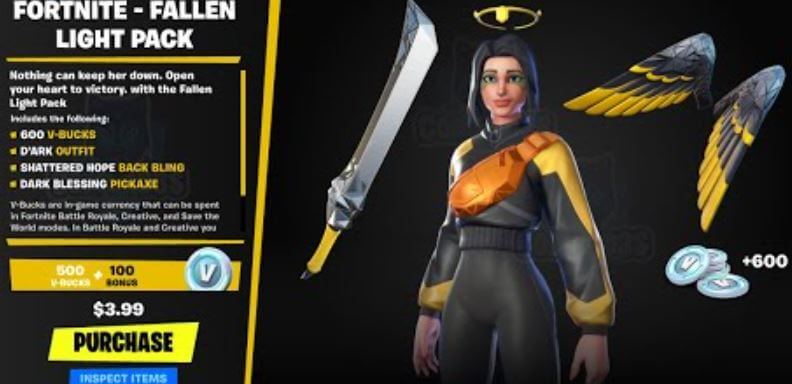 Release Date & Price
Starter packs usually release a few days after a new season begins. There's no official release date, but we could see the Fallen Light pack release as we approach the weekend, or we could see it release next week. The price will likely be the same as other starter packs, $3.99.