The MOTD (Message of the day) has updated to announce a brand new item coming to Fortnite Battle Royale, the Drum Shotgun.
Epic Games updated Fortnite on a weekly basis with a patch/client update usually followed by a content update. Due to Epic employees being on holiday between June 24th – July 8th, two content updates have been planned. The v9.30 content update #1 was released on Tuesday, 25th June, which introduced the brand new epic and legendary variant of the revolver along with the pump shotgun being unvaulted as well as a host of other changes.
The v9.30 content update #2 will likely be released on Tuesday, 2nd July and we now know what item will be added in the update. The in-game news feed has just updated to announce the new item, the Drum Shotgun.
The description of the new item reads, "Eliminate to the beat of your own drum with the New Drum Shotgun!". Here's an image of the upcoming item: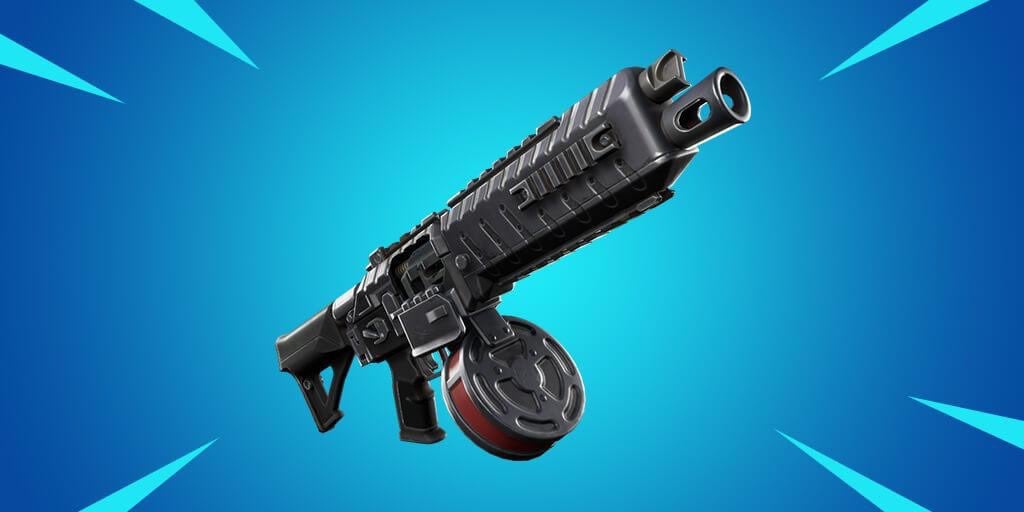 The Drum Shotgun was leaked in the v9.30 update along with some of the stats. The Drum Shotgun will come in uncommon, common and rare rarities. The stats that were leaked in the update were incorrect, so we'll have to wait and see what the stats of the gun are in the patch notes.
So far in Season 9, we've seen new weapons and items including the Combat Shotgun, Tactical Assault Rifle, Hot Spots, Burst SMG, Storm Flip, Proximity Grenade Launcher, Chug Splash and the epic and legendary revolver added to the game.