The Helicopter has moved again on the Fortnite island and it seems as though it is looking at Loot Lake.
The helicopter in Fortnite has moved yet again, making this the thirteen stop so far. No one knows for definite why the helicopter is moving around the island and what its purpose is, but it seems as though there is some connection with the excavation sites. Here is an updated map of where the helicopter is right now, made by Reddit user Seawod: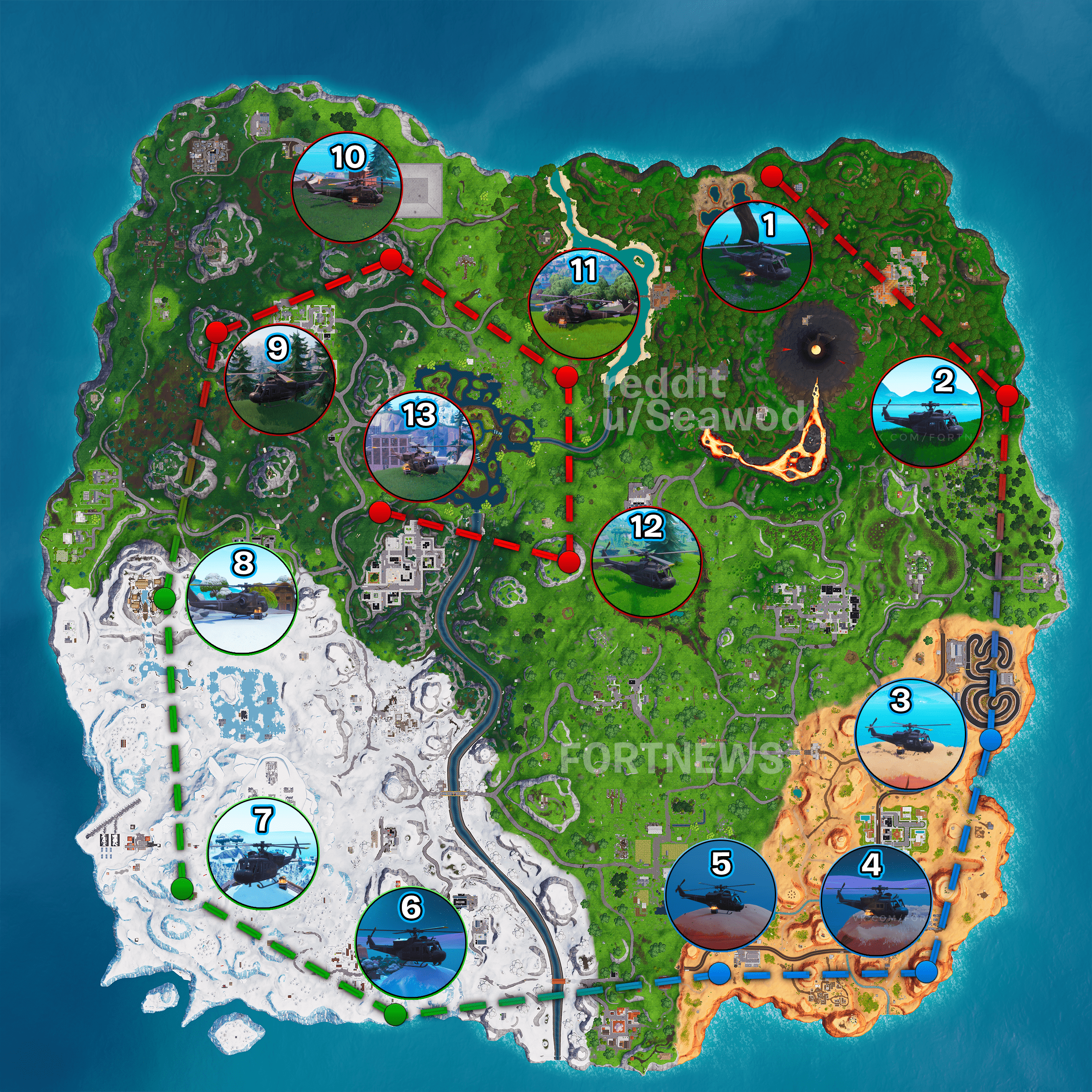 From the map, we can see that the helicopter seems to be circling Loot Lake. The telescope by the helicopter is also pointed towards Loot Lake, but what could they be looking at?
@FNBRHQ has noticed that the excavation team have made their way to Loot Lake and we should see the dig site appearing soon.
The site has already been leaked by @FortTory and you can see the footage of what it will look like once dug here.