The challenge for Day 6 of the 14 Days of Summer Fortnite Event has just been released and here is the challenge and reward you will earn for completing the challenge.
Every day for the 14 Days of Summer Event, a new challenge is unlocked for players to complete to earn a reward. An hour later, a new LTM (Limited Time Mode) is added to the playlist and a weapon is removed from the vault.
The sixth day of the 14 Days of Summer is here, which means a new challenge has been released. You can see the new challenge and reward for completing today's challenge below.
14 DAYS OF SUMMER DAY 6 – CHALLENGE AND REWARD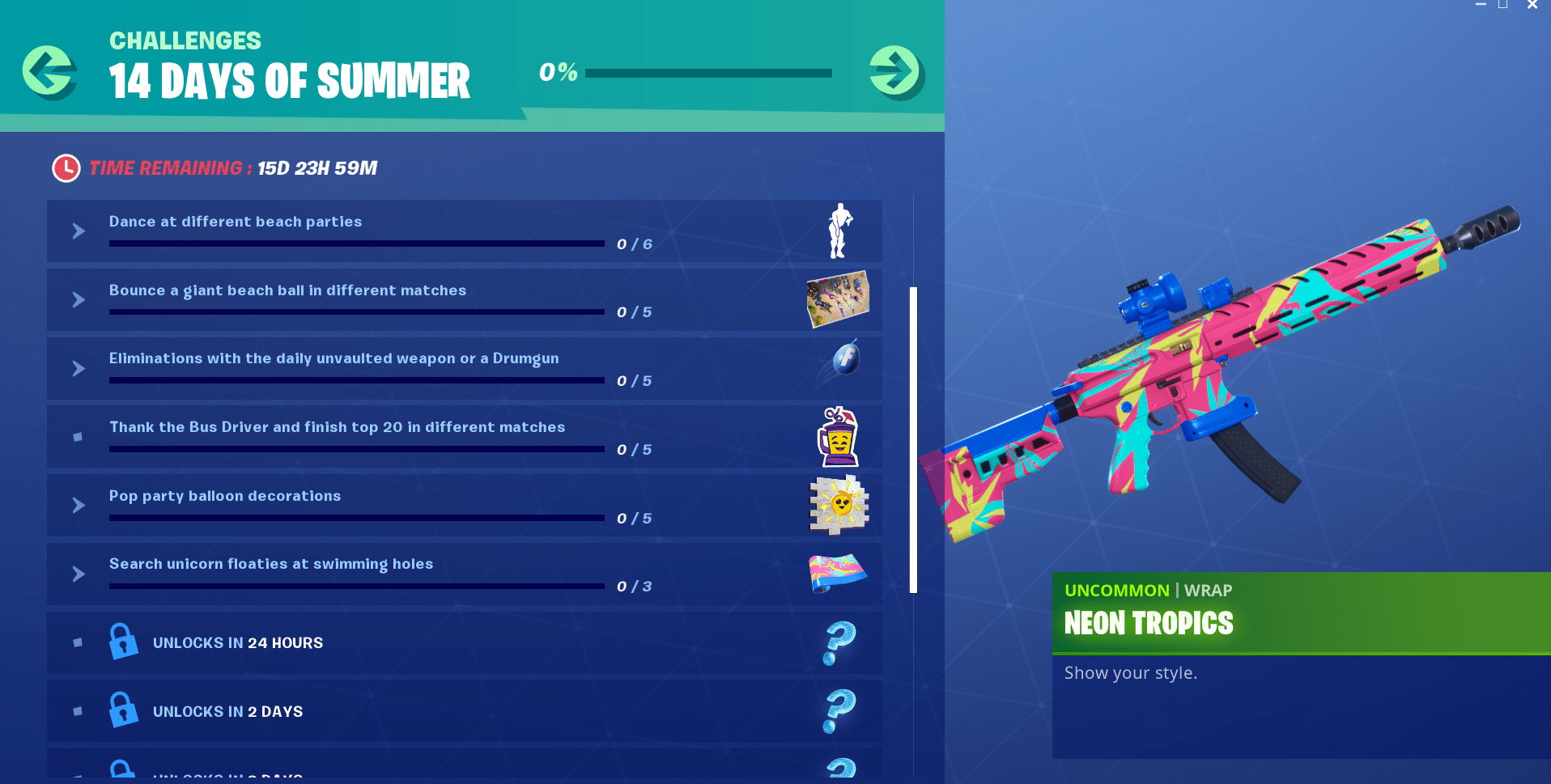 We have created a guide of all the unicorn floaty locations and you can see this guide by clicking on the challenge above. Once you have completed this challenge, you will unlock the Neon Tropics Wrap, which can be seen below: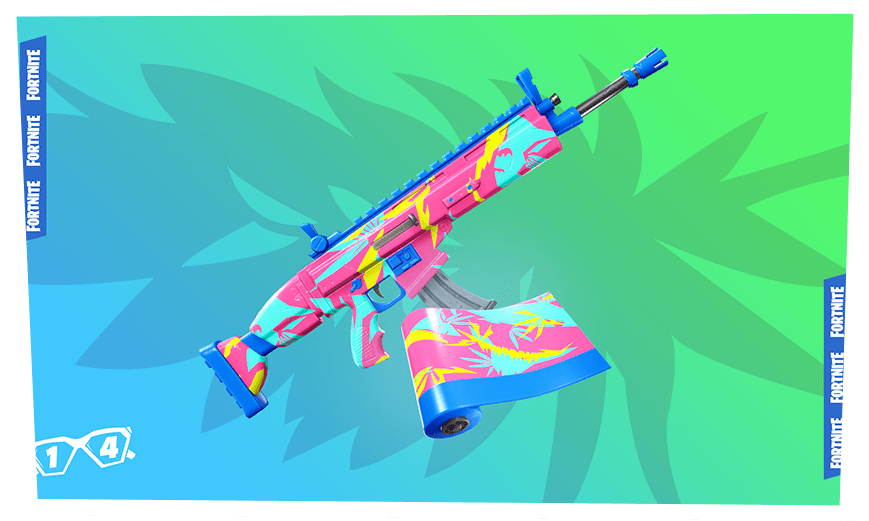 There will be a new LTM unlocking in an hours time as well as a new weapon being released from the vault. Once the new weapon is released, it will only be available for 24 hours before it is replaced with another weapon. The latest weapon to be unvaulted is the Heavy Shotgun.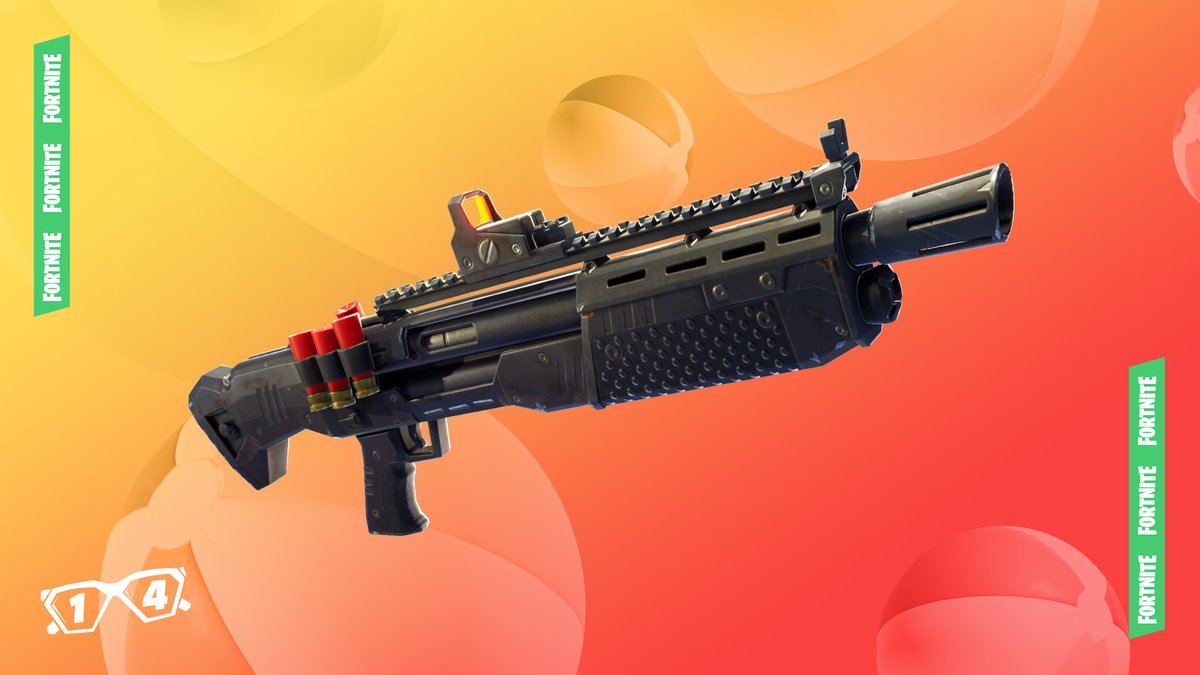 We will be letting you know the new LTM and unvaulted weapon as soon as they have been announced.
Make sure you follow us on Twitter, @Fortnite_BR, and turn website notifications on for all the latest Fortnite news.