It is now Day 7 of the 14 Days of Summer Fortnite Event and here is the new challenge and reward for today.
We are now halfway through the 14 Days of Summer Event in Fortnite and the new challenge for Day 7 has been unlocked. Completing each challenge rewards players with a cosmetic, which includes an emote, wrap, spray and more. The event will be longer than the 14 days so players have a chance to complete the challenges before the event ends.
Once the event ends, the challenges will not return and the rewards are exclusive for this event. Make sure you complete the challenges in time before the event ends to claim your rewards.
14 DAYS OF SUMMER DAY 7 – CHALLENGE AND REWARD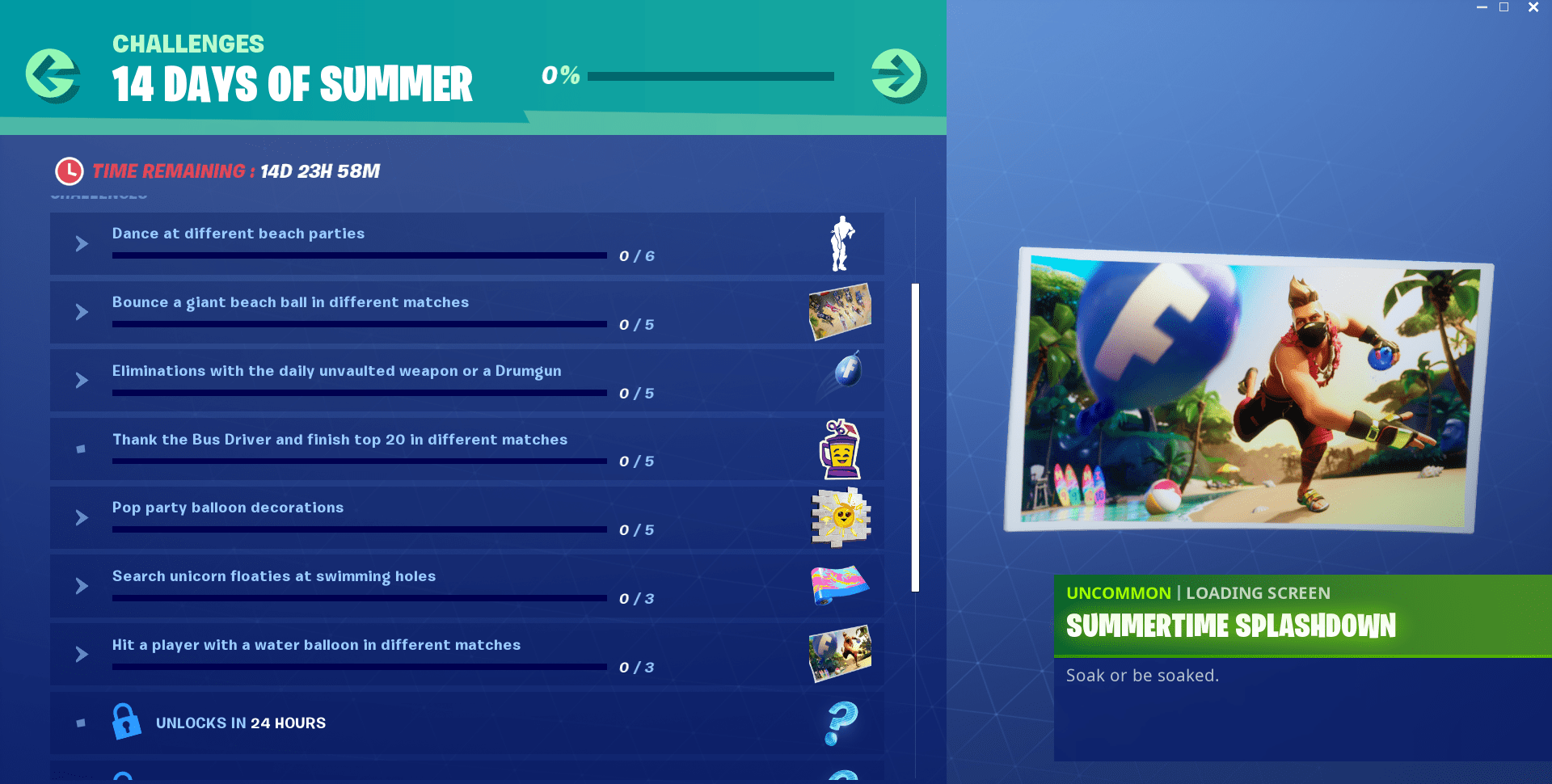 This challenge is fairly simple, but if you need help, click on the challenge above. You will have to unlock the Water Balloon toy in order to complete today's challenge, which is unlocked by completing the challenge for Day 3, which is to eliminate three players will either the Drumgun or the daily unvaulted weapon.
Once you have completed the challenge for today, you will unlock the loading screen, called Summertime Splashdown, as seen below: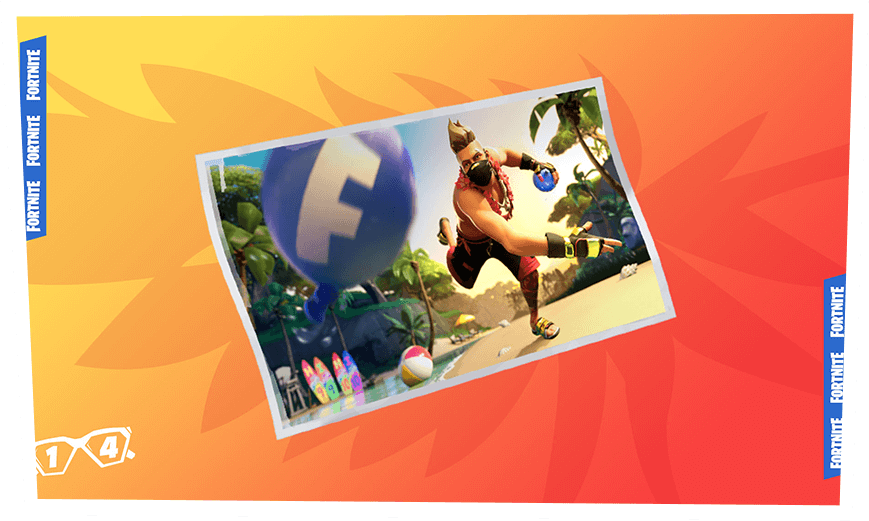 Summertime Splashdown Loading Screen (Uncommon) – Soak or be soaked.
A new LTM is also added to the playlist daily and a new weapon is also unvaulted for 24 hours. Both of these are changed an hour after the challenge for the day goes live, but we will let you know as soon as it is released.
Make sure you follow us on Twitter, @Fortnite_BR, and turn website notifications on for all the latest Fortnite news.
How far have you got with your challenges? Are you completing them daily?