For Day 6 of the 14 Day of Summer Fortnite Event, the Loadout LTM and the  Scoped Revolver has been unvaulted for 24 hours.
The 14 Days of Summer Event releases a number of new things every day. Challenges are released on a daily basis and the challenge for Day 6 has already been released. The challenge to complete for today is to "Search unicorn floaties at swimming holes". You will need to search three of these in order to complete the challenge and upon completion, you will be awarded with the Neon Tropics wrap, which can be seen here.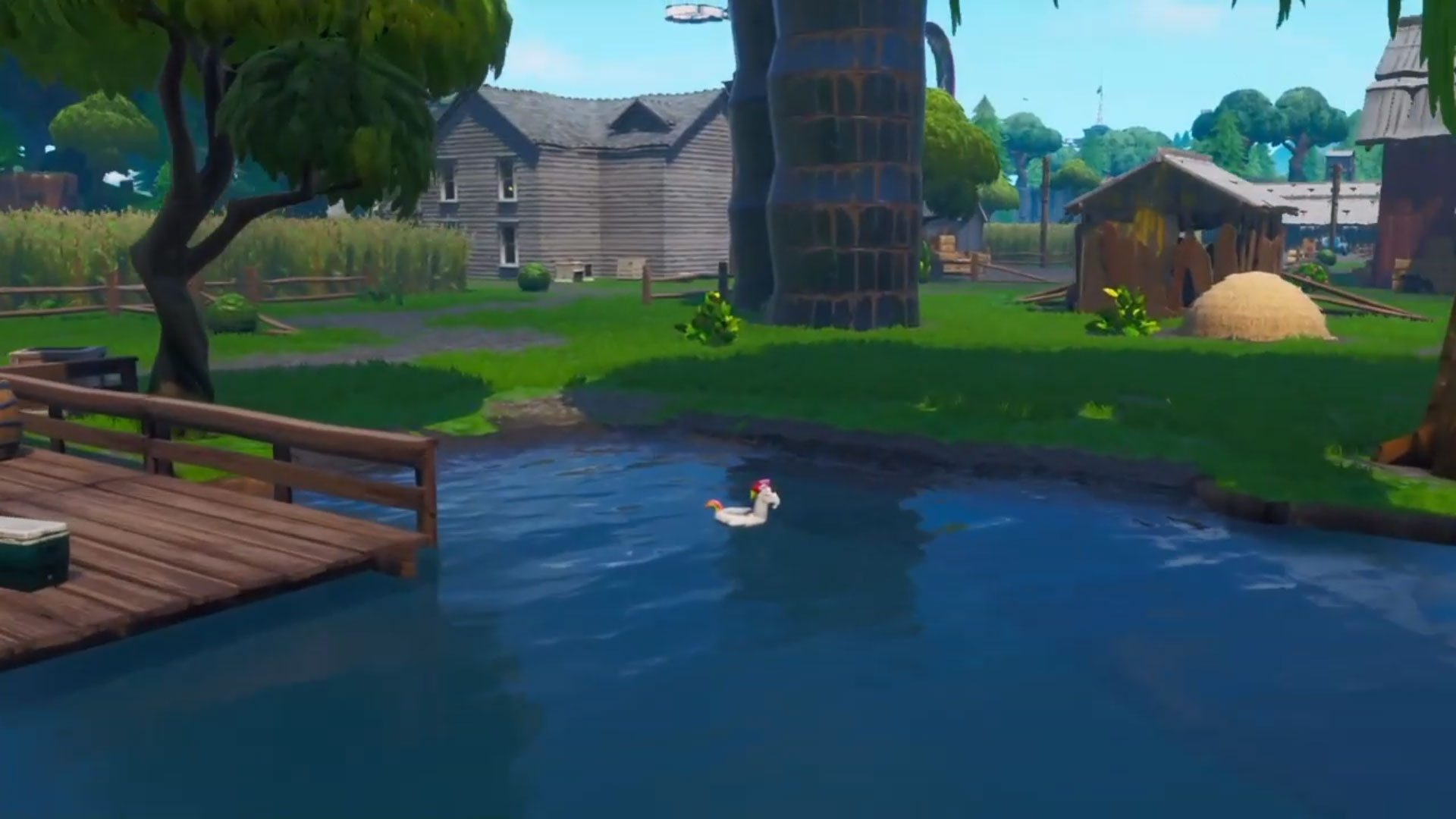 For this event, Epic are also introducing new LTMs (Limited Time Modes) on a daily basis. So far, we have seen Splashdown, Tag!, Use With Care, Builders Paradise, Wick's Bounty and Arsenal modes.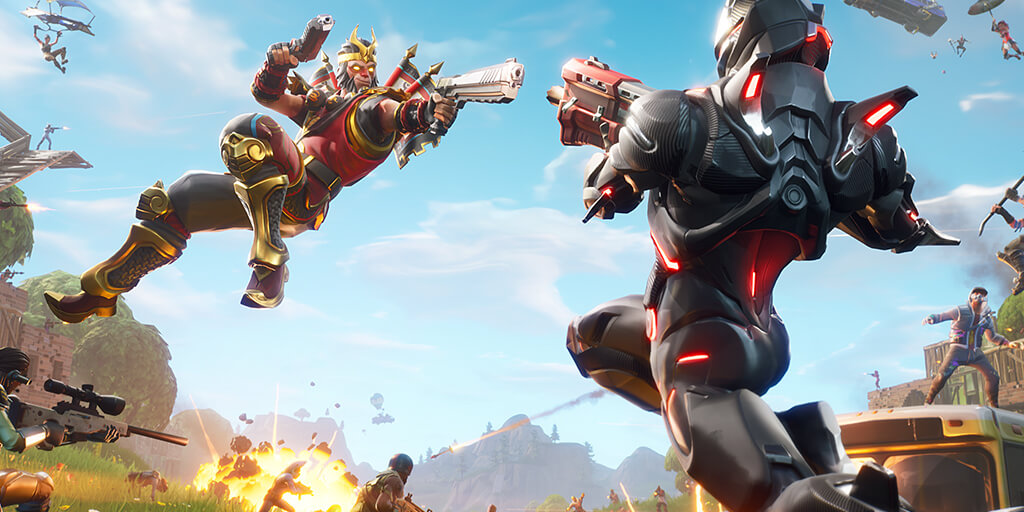 The modes have just been updated to introduce another mode, called the Loadout Swap LTM. The description for the mode reads, "At the start of the match, all players are granted a weapon loadout. During the match, everyone's loadout will switch over time. Compete to have the most eliminations, and prove you are the best with a variety of weapons!"
The mode is available to play in squads and here are the details of the LTM:
Show how quickly you can adapt to today's rapidly changing world. On a set timer all players in the match will all be granted the same random loadout.
New loadout granted on a timer
Respawn is on
First to goal score wins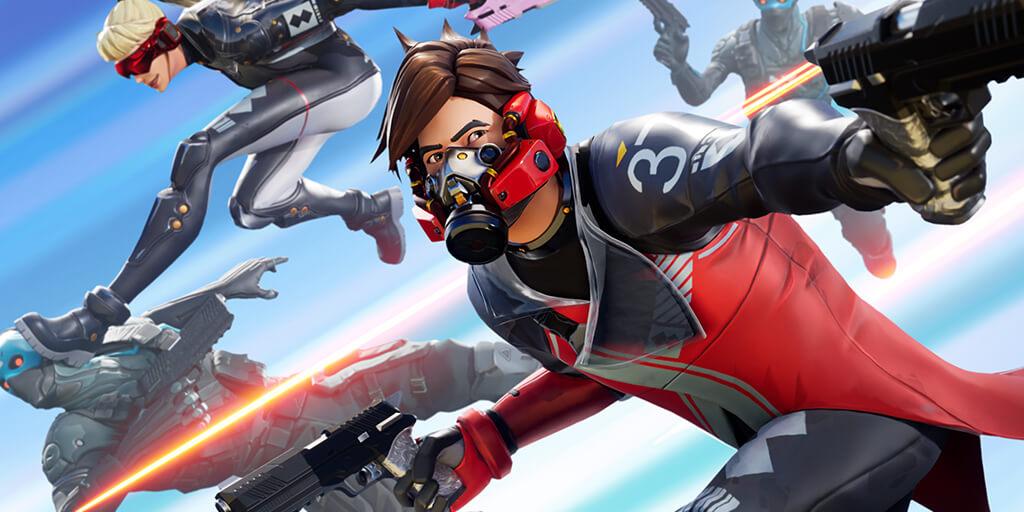 Wick's Bounty is available for a short time and the Team Rumble:Siphon LTM is still available to play. Here is the playlist of all the modes you can play for the sixth day of the 14 Days of Summer Event: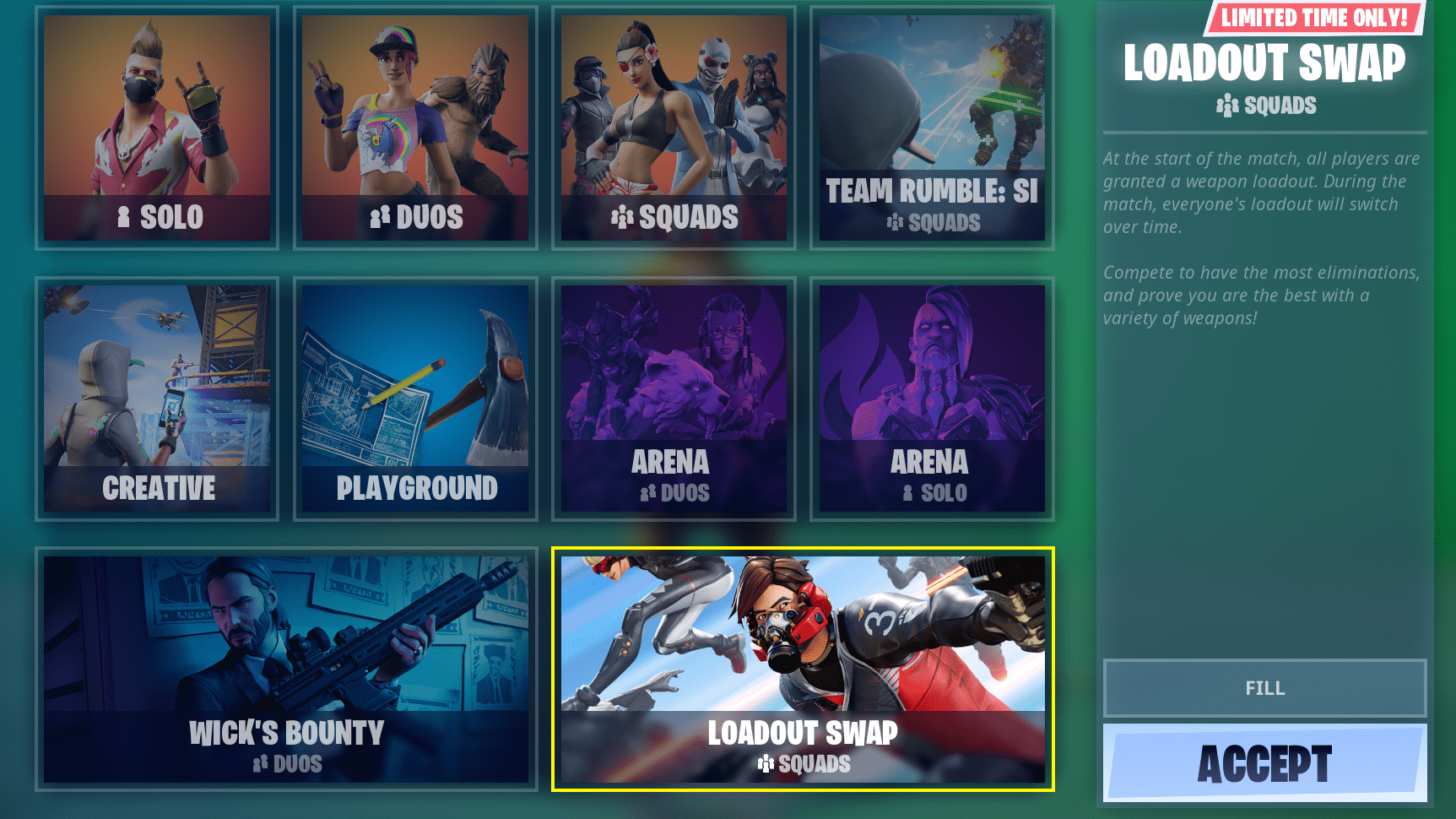 A new weapon/item is also being rotated from the Vault on a daily basis and is available in Fortnite Battle Royale for 24 hours before it is replaced by another item in the Vault. Yesterday, the Heavy Shotgun was vaulted, but this is no longer available and has been replaced by the Scoped Revolver instead.