Here is the Day 6 Challenge that is now live for the Winterfest 2019 Event in Fortnite Battle Royale and the reward you will receive for completing this challenge.
Day 6 of the Winterfest Event is now live and there is a new challenge that is available to complete now. There is also a new weapon that has been unvaulted for 24 hours, the Dual Pistols.
Free skin: The free Fortnite Tree LT. EVERGREEN skin is available today. Click here to find out how to get it.
Here is a list of all the challenges that have been released for this event so far:
Deal damage to opponents with a Snowball Launcher (200)
Stoke a Campfire (1)
Eliminations with an Unvaulted Weapon (5)
Hide inside a Sneaky Snowman in different matches (2)
FORTNITE WINTERFEST DAY 6 CHALLENGE
The sixth challenge for the Winterfest Event is now available to complete, but you will need to search the Holiday Stocking in the Winterfest Cabin in order to unlock it. Here is the challenge you will need to complete for Day 6: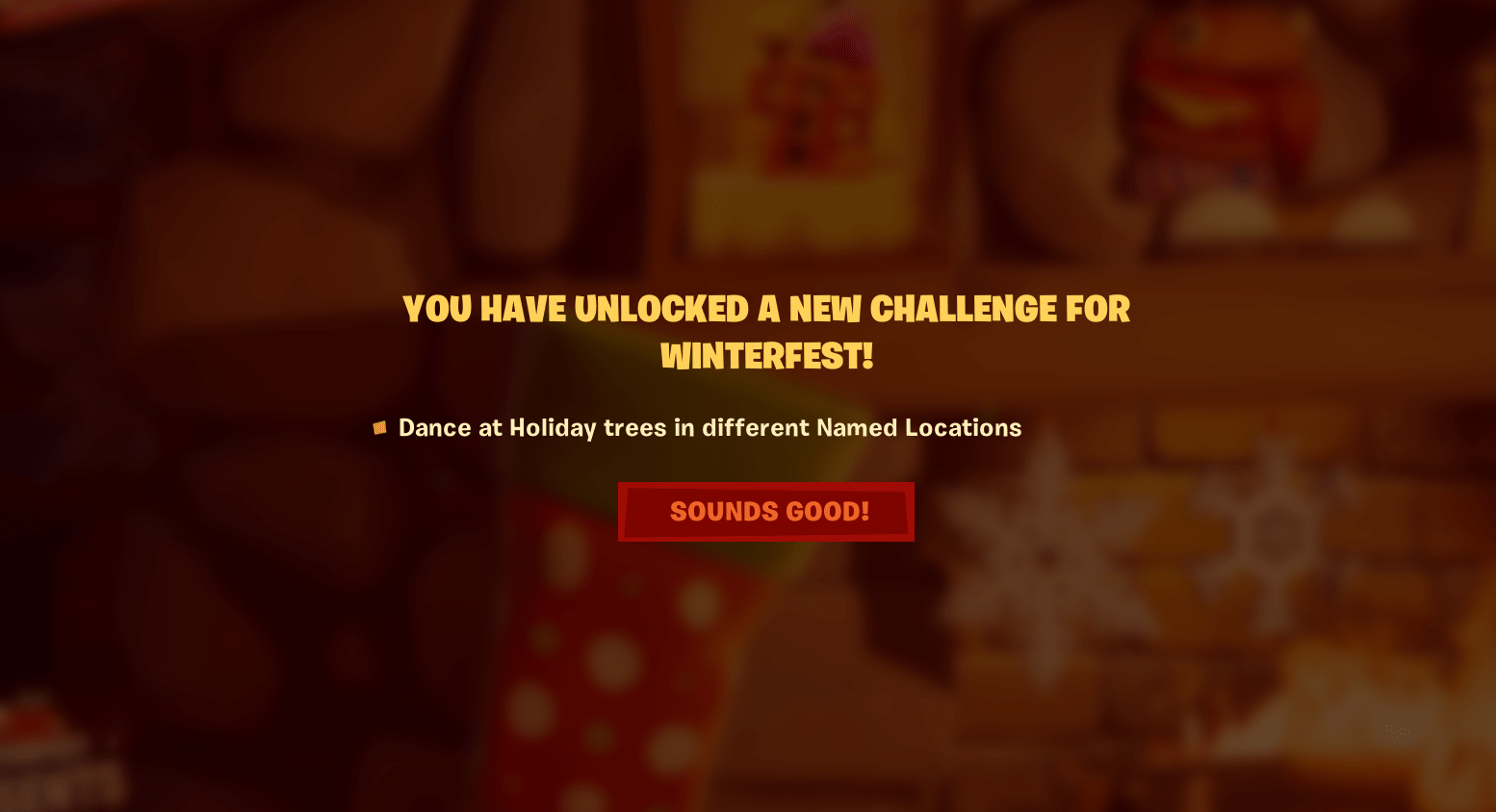 If you click on the challenge above, or here, you will be able to see a map of all the location of the Holiday trees and what they look like in-game to help you complete the challenge and quickly as possible.
FORTNITE WINTERFEST DAY 6 REWARD
As with all the challenges for the Winterfest Event, you will be given a reward for completing it. If you have completed all the challenges so far, you will have earned the Grumbly Night Loading Screen, a themed Banner, the Falling Snow Wrap, Shaolin Sip Emote and the Festive Doggo Style for the 2020 Kickflip Back Bling.
The reward you will receive for completing the Day 6 challenge is the Bundle Up Emoticon, which is of Uncommon rarity. Here is what it looks like: