2FA is an option for your Fortnite account to help secure it. It's also needed for gifting and other features. Here's how to enable two factor authentication on Fortnite.
Epic Games added 2FA in Fortnite more than a year ago in order to combat all the accounts that were getting hacked. Hackers would obtain accounts through keylogging, phishing and others methods in order to sell the accounts.
Epic decided to add two factor authentication in Fortnite, and also added a free emote to reward players that enabled 2FA on their Fortnite account. The reward is the Boogie down emote.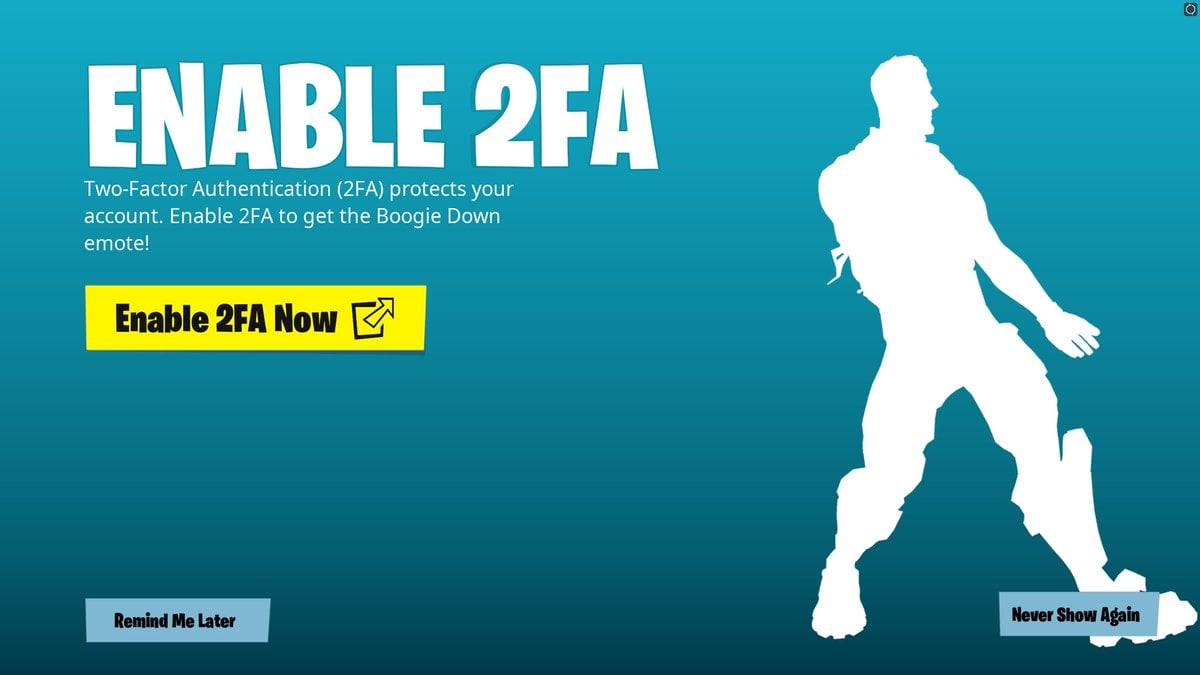 Here's how to enable 2FA in Fortnite:
How to enable Fortnite 2FA on your account
You might not know how to enable 2FA on your Fortnite account or know what it is. Two factor authentication is used to help protect your account from unauthorized access. When signing in to your account, you'll be required to enter a security code.
The first step is to head over to epicgames.com/2fa. Once you're there and logged into your Epic Games account, ensure you're on the password and security menu which you'll see on the left hand side.
The first option you'll see is to change your password, the Two-Factor Authentication options will be below that.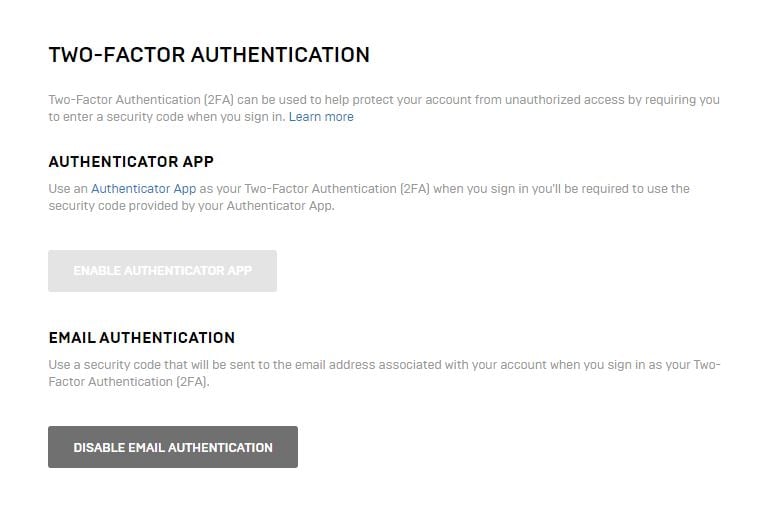 You can either choose to have the authentication code sent via an app such as Authy, or you can have the email sent to your email address. Either way, click enable on one of the Fortnite 2FA options.
Follow the steps to enable 2FA on your Fortnite account. When you next login to your account, you'll receive a security code. You'll also get the Boogie down emote for enabling 2FA on your account.