If you're wondering if Arena Duos is coming back to Fortnite, we have all you need to know.
Epic Games are known to put on the biggest and best events in the gaming world. Time and time again, Epic have smashed records with their events. Although we didn't get a end of season live event last season, we've had some amazing events including the Travis Scott concert, the "The End" event and more.
We should see a live event at the end of this Marvel season, but it hasn't been confirmed by Epic themselves just yet. Lately, Epic have been upping their social media game with some interesting tweets we've not seen before.
Epic sent out a couple of tweets yesterday, one of which was the tweet below, which addresses those constantly stating that Fortnite is a "dead game".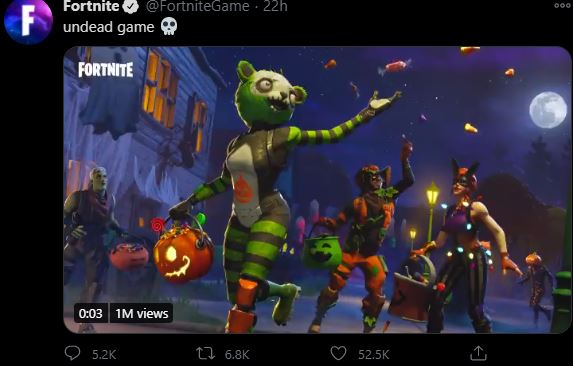 A couple of hours later, Epic put out this tweet on the official Fortnite Twitter account: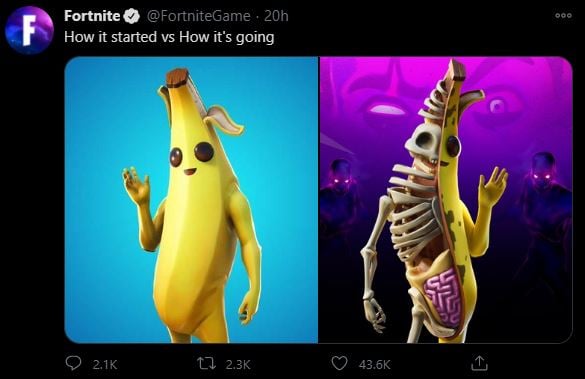 Epic have continued with somewhat similar tweets on the official Fortnite Competitive Twitter account. Three hours ago, a tweet was put out stating that if the competitive Fortnite Twitter account got 1 million followers, they would bring back Duos Arena whilst closing the tweet with a "no cap" statement at the end.

It didn't take long for the Fortnite competitive account to hit the 1 million follower target. Two hours ago, Epic Games confirmed that Duos Area was added back to Fortnite with an image of the game mode currently live along with a "no cap" caption as seen below: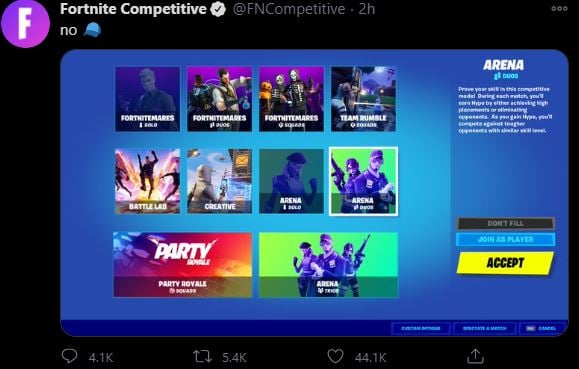 All the popular data-miners confirmed Arena Duos had made a return before Epic Games tweeted the confirmation. It's quite interesting Epic Games have now decided to bring back Arena Duos into Fortnite. I can't say I'm not surprised by Epic's latest tweets, but i'm definitely not complaining.
Are you glad Epic have brought Arena Duos back? Let us know in the comments section below.