The Fortnite Chapter 2 Season 2 Cinematic Trailer has just been released by Epic Games and it looks like the island has been taken over by covert operations.
It's been more than 120 days of Chapter 2 Season 1 of Fortnite and the v12.00 update is now available to download! Epic Games have also released a cinematic for the new season, which can be seen below.
Epic Games have built up this season with 10 teaser images, as well as posters that were found by players in different countries. The posters had phone numbers on them, which would reveal a message to players who called. Now that the cinematic has been released by Epic, the teasers make more sense.
Fortnite Chapter 2, Season 2 Cinematic Trailer Revealed
The trailer gives players an idea of the theme to the new season, and Chapter 2, Season 2 is all about spies/agents. It looks like the island has been taken over by covert operatives – member of Ghost and Shadow.
Here is the official cinematic/trailer for Fortnite Chapter 2, Season 2:
In the trailer, we can see some of the Skins that will be available to players who purchase the Battle Pass, as well as some Skins that have been made available for players to purchase in the Fortnite Item Shop. To see all official trailer for the Battle Pass, which features the Deadpool Skin, please click here.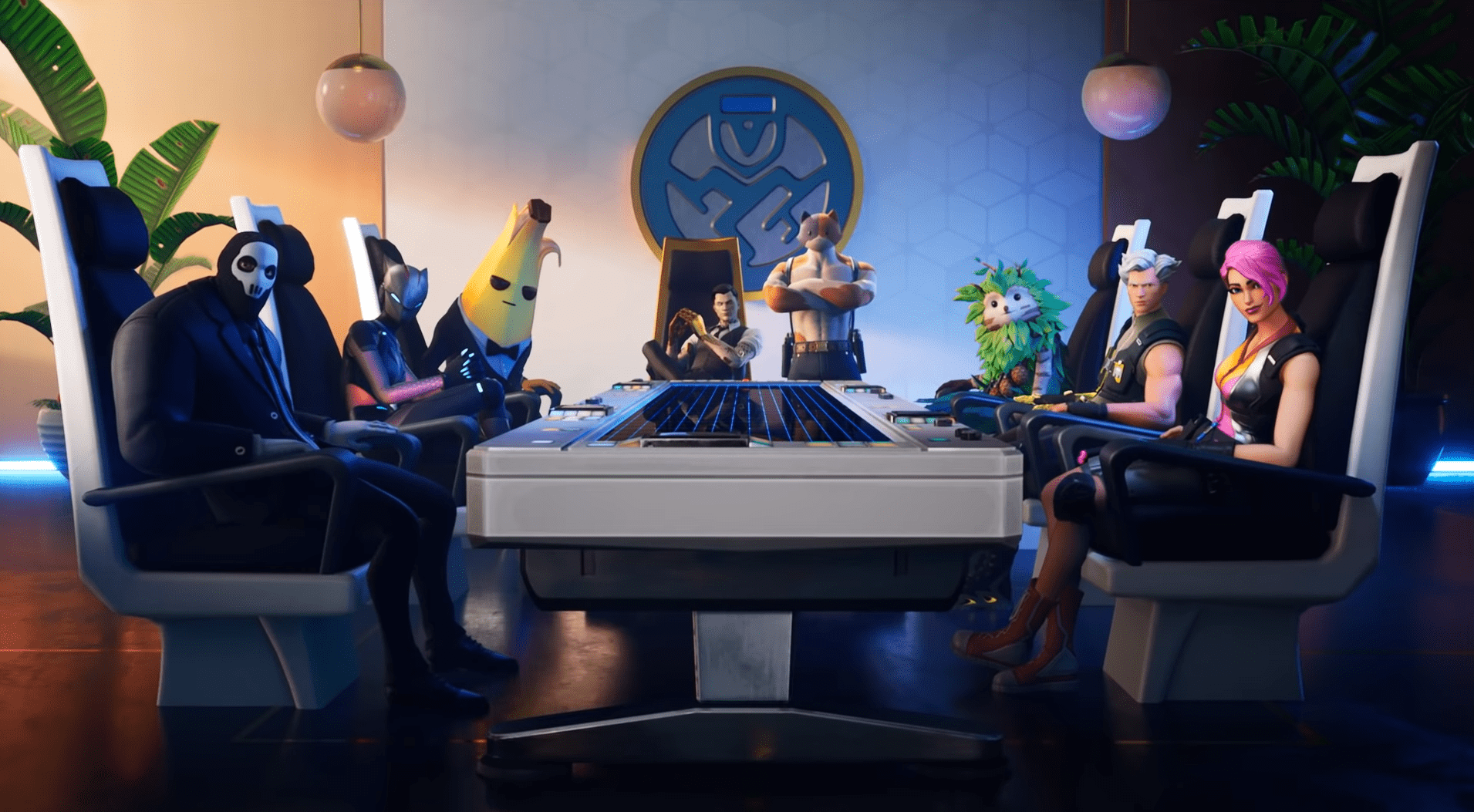 We will be updating you on all the latest Fortnite news and soon as it is released and we will let you know of any cosmetics that have been found by data-miners as soon as they are leaked.
What do you think of this seasons theme?