The first teaser image for Fortnite Chapter 2 Season 2 has been revealed on social media.
Every Fortnite season prior to Chapter 2 Season 1 has been 12 weeks or shorter. However, this season has been the longest Fortnite season after Epic extended the season three times. The season was originally slated to end in December, which was then extended to the start of February, then again to the 20th February.
This season has been quite uneventful with no storyline in place. Epic also decided to steer away from their usual update frequency as well as severely reducing the amount of new items and weapons that are added throughout a season. We've also not seen many map changes through the almost 5 month season.
There's no end of season event like we've for the past few seasons, but it looks like we'll be getting a number of teaser images in the lead up to Fortnite Chapter 2 Season 2. The first chapter 2 season 2 teaser image has been revealed by Epic Games on social media.
UPDATE: Since the release of this article, more teasers have been revealed, which have been linked at the bottom of this article.
Fortnite Chapter 2 Season 2 Teaser Image
Yesterday, we saw Epic Games change their social media profile image to a golden F along with a new banner on the official Fortnite Twitter account. The image on the Twitter banner is of 8Ball and Scratch with a golden hand on top:
Every official Fortnite Discord channel saw a bot added called "The Agency" along with the gold hand appearing as the profile picture. As mentioned in a previous article, golden objects began appearing on the middle island in Fortnite.
The golden objects were appearing prior to Epic changing their images on social media.
Here's a look at the first teaser image for chapter 2 season 2 that was just posted on the official Fortnite social media accounts: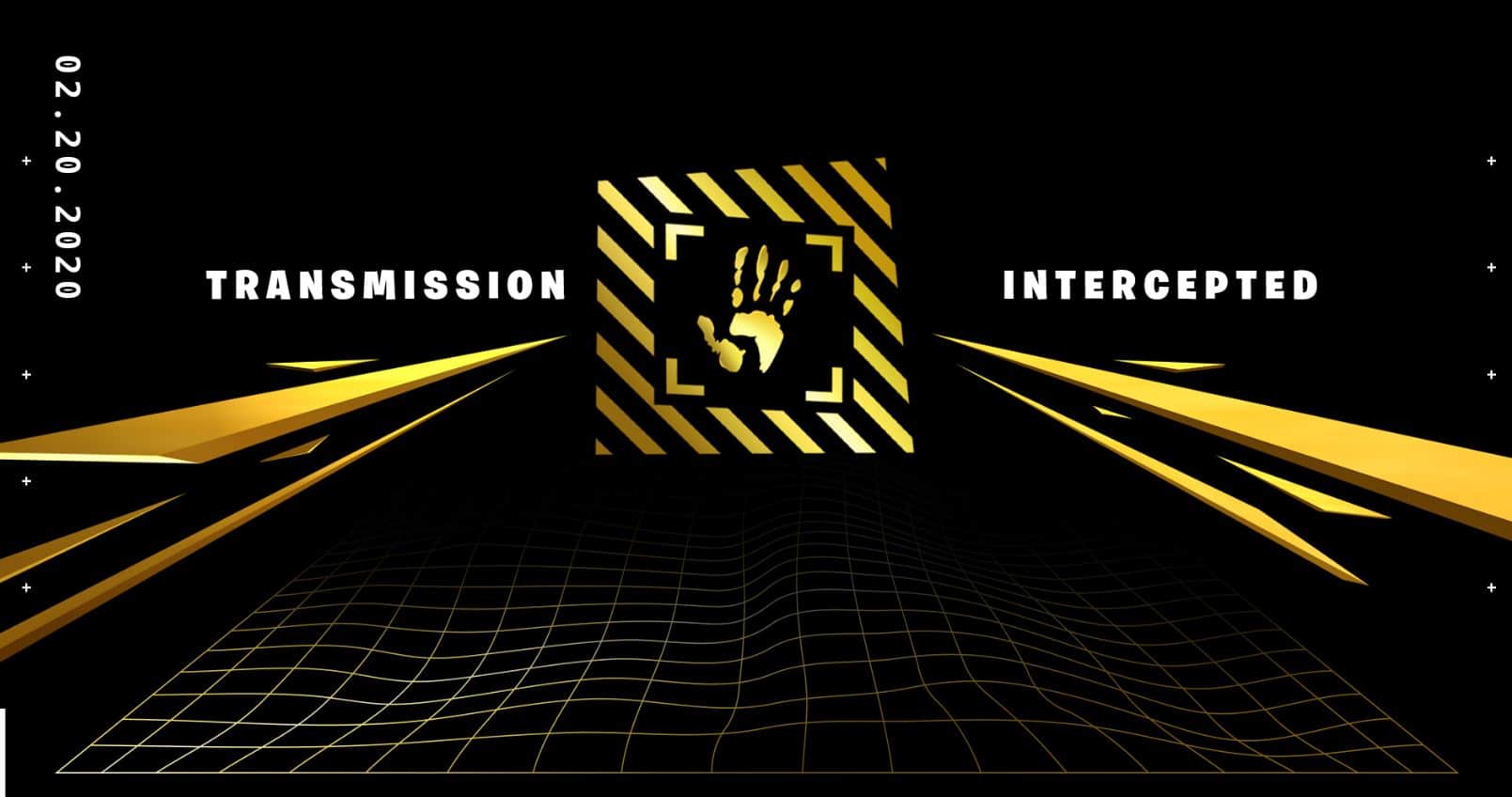 The teaser image was accompanied by the following caption, "Transmission intercepted".
We'll likely see two more teasers appear before Fortnite Chapter 2 Season 2 launches this Thursday, 20th February. The next teaser will likely be posted at 3pm UTC on Twitter, with the final teaser likely coming later on in the day on Wednesday.