Here's a cheat sheet to help you complete the Season 7, Week 10 Fortnite Challenges.
The Season 7, Week 10 Fortnite challenges were recently released with 3 free pass and 4 battle pass challenges available to complete. Here's a cheat sheet created by ItsEnergie that'll help you complete the challenges quicker: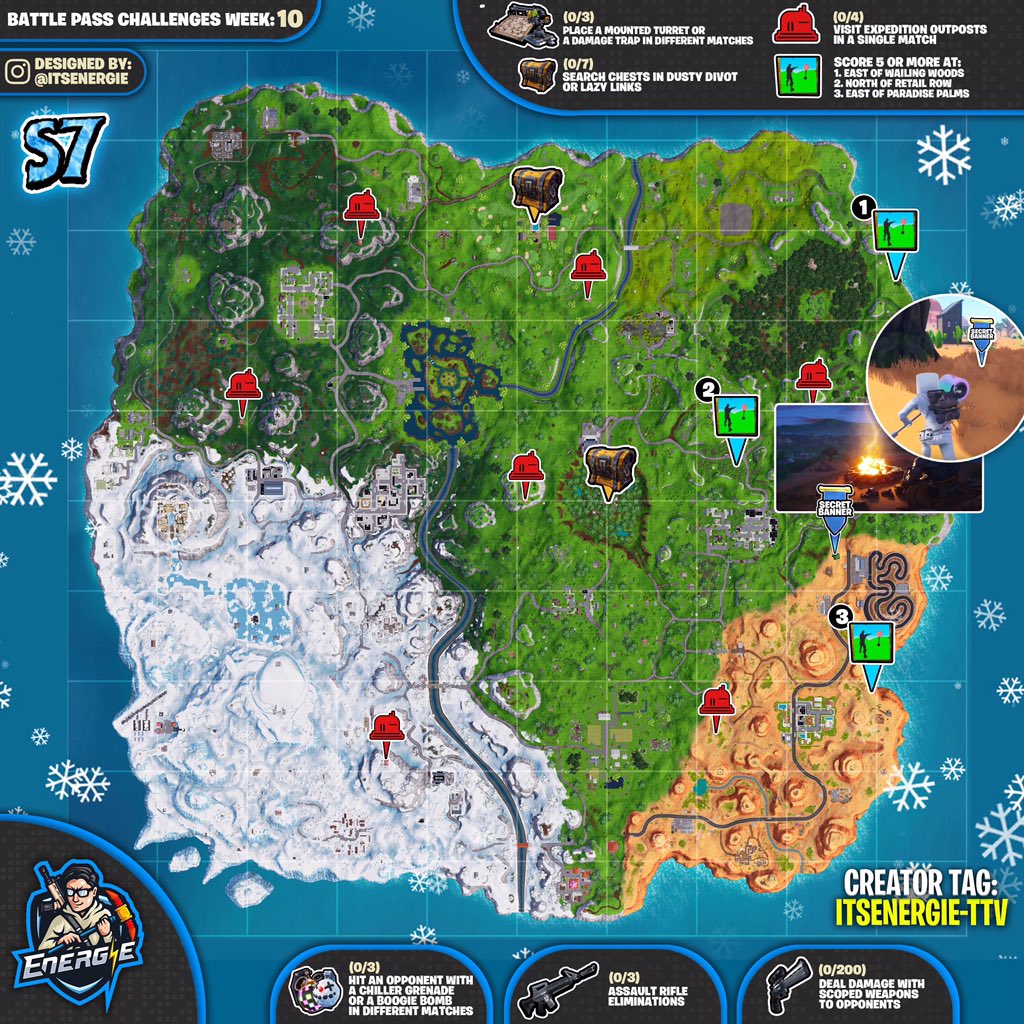 WANT TO SUPPORT US? USE SUPPORT A CREATOR CODE "FORTNITE-INSIDER" IN THE ITEM SHOP
Free Pass Challenges
Place a Mounted Turret or a Damage Trap in different matches (3)
Search Chests at Lazy Links or Dusty Divot (7)
Assault Rifle Eliminations (3)
Battle Pass Challenges
Deal damage with Scoped Weapons to opponents (200)
Stage 1: Get a score of 5 or more at the shooting gallery east of Wailing Woods (1)
Visit Expedition Outposts in a Single Match (4)
Hit an opponent with a Chiller Grenade or Boogie Bomb in different matches (3)
Upon completing 4 of the 7 challenges, players will be rewarded with 10,000 season XP. If players complete all of the week 10 challenges, you'll unlock the Season 7, Week 10 Snowfall loading screen that'll provide the location of the hidden banner.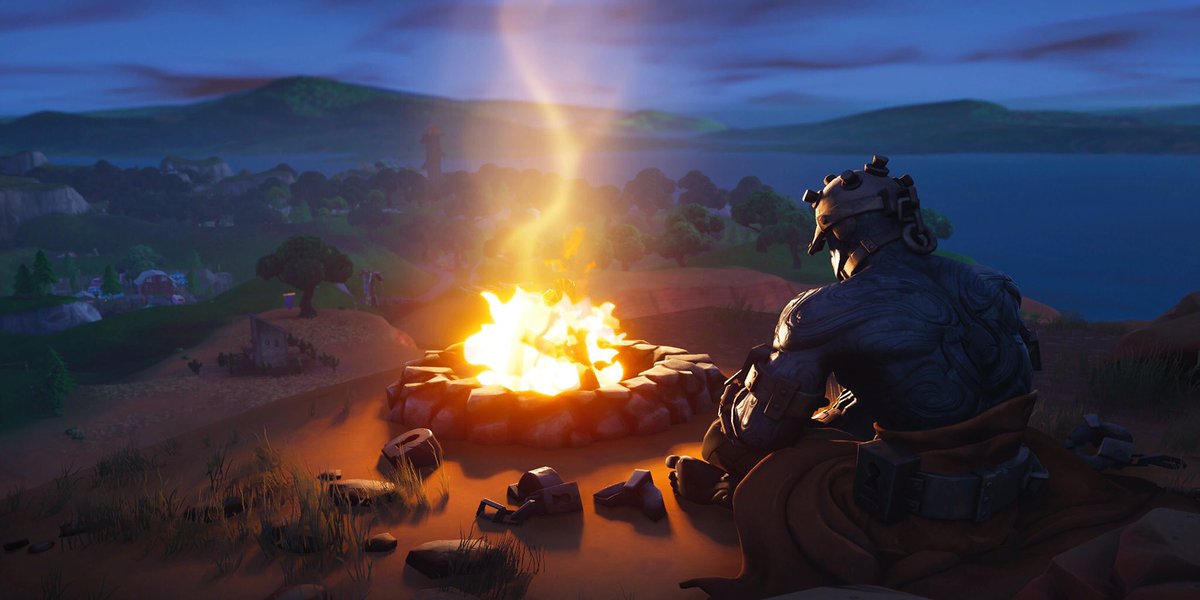 The cheat sheet marks the locations of the shooting galleries, the expedition outposts, and the hidden banner location for Snowfall week 10. The majority of the challenges for this week don't require a cheat sheet.
Usually there are only 10 weeks of challengers per season however, Epic extended the length of the season to 12 weeks, and in a post regarding Fortnite Creative challenges, they mentioned there will be Season 7, Week 11 challenges.