Here's the location of where you can find the Cozy Lodge in Winterfest 2021 to warm yourself at the Yule Log.
Epic Games have officially announced Fortnite Winterfest 2021. They released a blog post outlining everything players can expect from the Christmas event including challenges and rewards along with presents that contain free cosmetics in Cozy Lodge.
A trailer was also released heavily featuring the No Way Home Tom Holland Spider-Man skin and Zendaya's MJ skin. The two skins will be available to purchase from the item shop today when the shop resets and should be available for the next week or so.
Players can head to the Cozy Lodge in Fortnite in order to unwrap their first present. The first challenge is also live for Winterfest 2021 and it requires players to warm yourself at the Yule log in the Cozy Lodge.
Where is the Cozy Lodge Cabin in Fortnite Winterfest 2021
The Cozy Lodge Cabin is not on the actual Fortnite map. In order to get inside, you'll need to find and click on the snowflake that you'll see on the top menu bar on the right side of "V-Bucks" as shown in the image below.
Once you've clicked on it, you'll see a clickable sign on the bottom right hand side of the screen with the "Winterfest Presents Visit Lodge" text. Click it in order to get in the Cozy Lodge Fortnite Cabin.
How to Warm Yourself at the Yule Log
The Yule Log in Fortnite is in the fireplace. Unfortunately, you can't click on the fireplace as soon as you enter the Cozy Lodge. You'll need to click on SGT. Winter and from there you'll be able to click on the Fortnite Yule Log.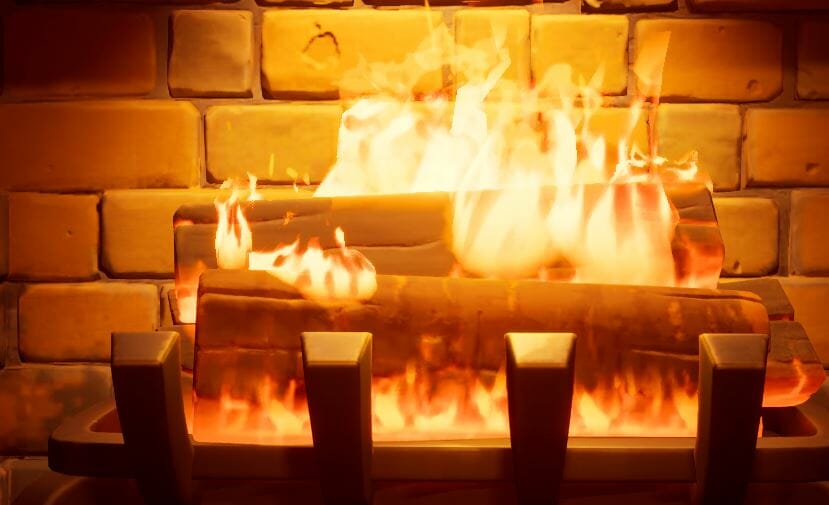 As soon as you do the above steps, you'll have completed the very first challenge of the Christmas Fortnite 2021 event. We'll be covering each and every challenge and present, so be sure to check back daily.