Here's a guide on the location of where to find Deadpool floaties at The Yacht.
We have another set of Fortnite challenges going live soon. There'll be 7 new challenges to complete, all of which will provide players with 35,000 season xp per challenge completed. That means players can get a total of 245,000 xp for completing all of the weeks challenges.
There's also a new Aquaman challenges that'll go live. Upon completion, players will be rewarded with a spray. You can check out the challenge and reward for Aquaman week 2 over here.
One of today's challenges requires players to find Deadpool floaties at The Yacht. Here's a guide on the locations of the Deadpool floaties enabling you to complete the challenges as quickly as possible.
Find Deadpool floaties at The Yacht
Where is The Yacht in Fortnite?
In Fortnite chapter 2, season 2, The Yacht was a named location which meant you could easily see where it was located on the Fortnite map in-game. However, this season, it's not longer a named location and the position of The Yacht has changed.
Last season, The Yacht was on the north east side of the map, but this season, you'll find it at the furthest North point of the map. It's still Deadpool themed, but The Yacht has taken visable damage from the water. Here's where it's located on the map: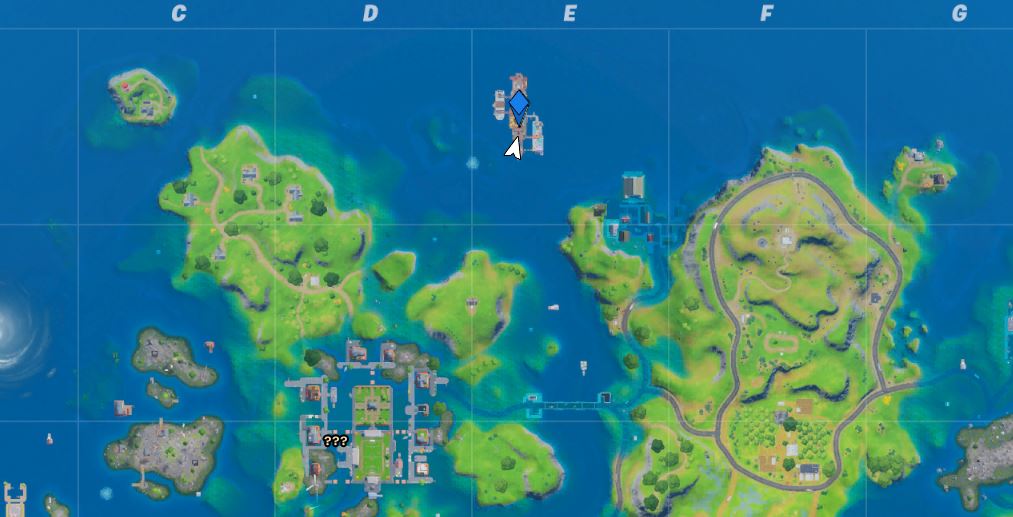 Deadpool Floaties Locations
In order to complete the find Deadpool Floaties at The Yacht challenge, you'll need to find a total of 3 floaties.
In order for find the first Deadpool floatie, you'll want to land towards east side of the location. There's a floatie in the orange container: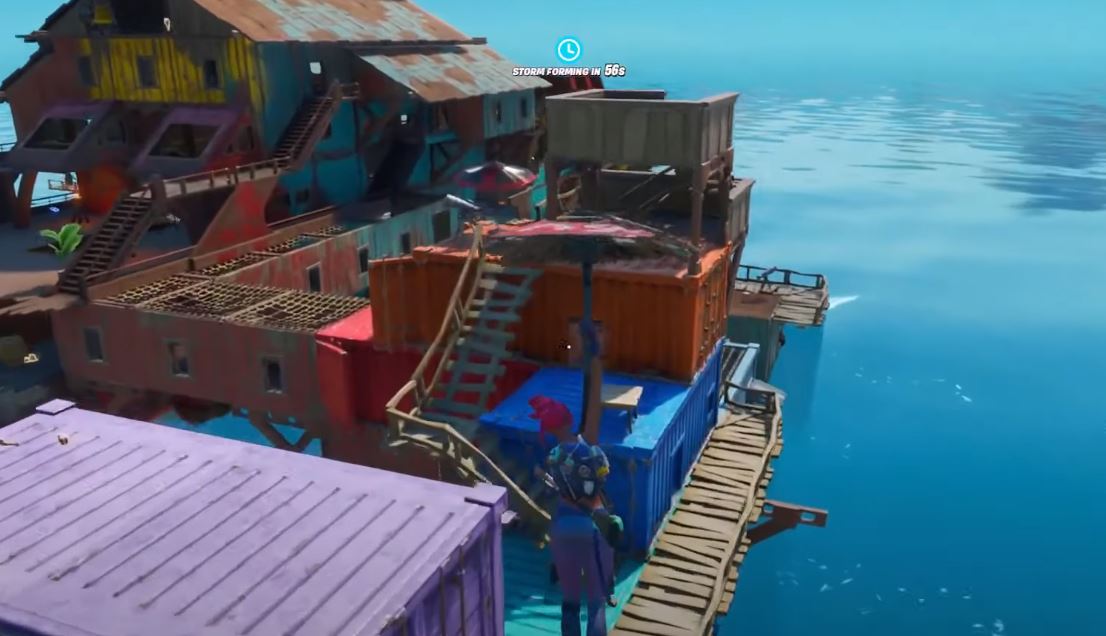 As soon as you walk into the orange contain shown above, you'll find the floatie by the bed on the floor.
From the orange container, you'll want to head left and drop down a floor. Go through the door and keep moving forward. You'll find a chest in front of a green screen and the second of the Deadpool floaties will be on the left side in the corner.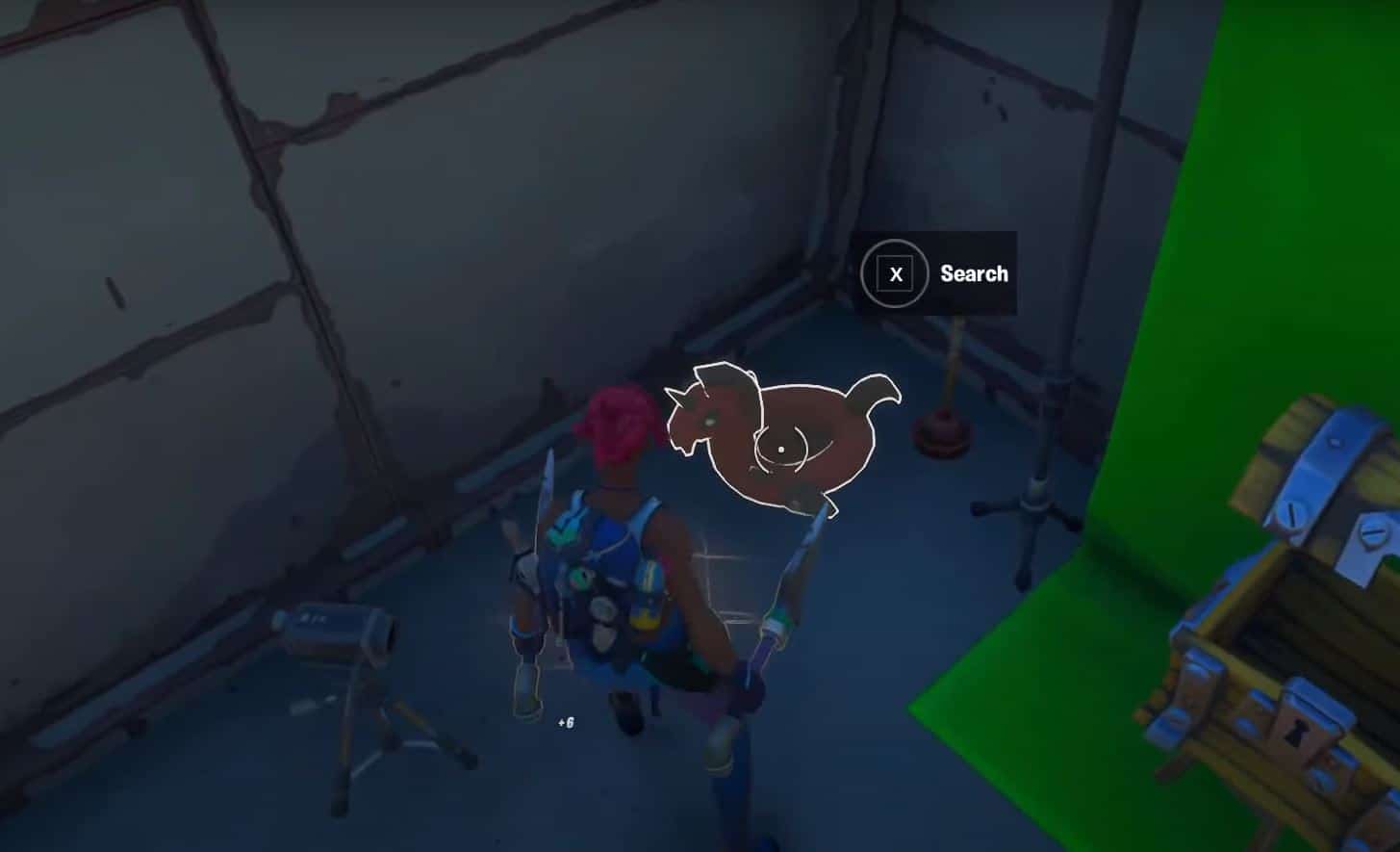 There's another one at the very top of The Yacht underneath the large Deadpool head. There'll be a bell on one side and a chest on the other. In the top section of The Yacht, there's one room and as soon as you walk in, there'll be a floatie on the floor in the left corner by the door.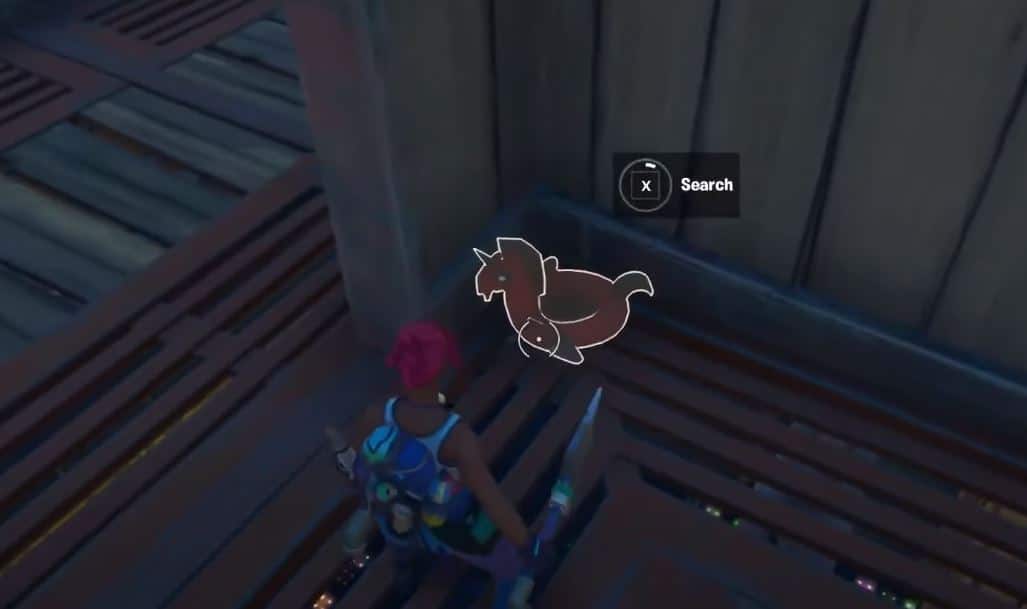 There's one more floatie on the top left of The Yacht shown below with the map location on the top right: