Here is a concept for a new Limited Time Mode that could be added to Fortnite Battle Royale inspired by the new fishing feature that has been added to the game for Chapter 2: Season 1.
Many new features have been added to Fortnite Battle Royale in Chapter 2: Season 1 with one of them being the ability to fish. Players are able to fish in any water that can be found around the map and you can catch anything from fish to weapons.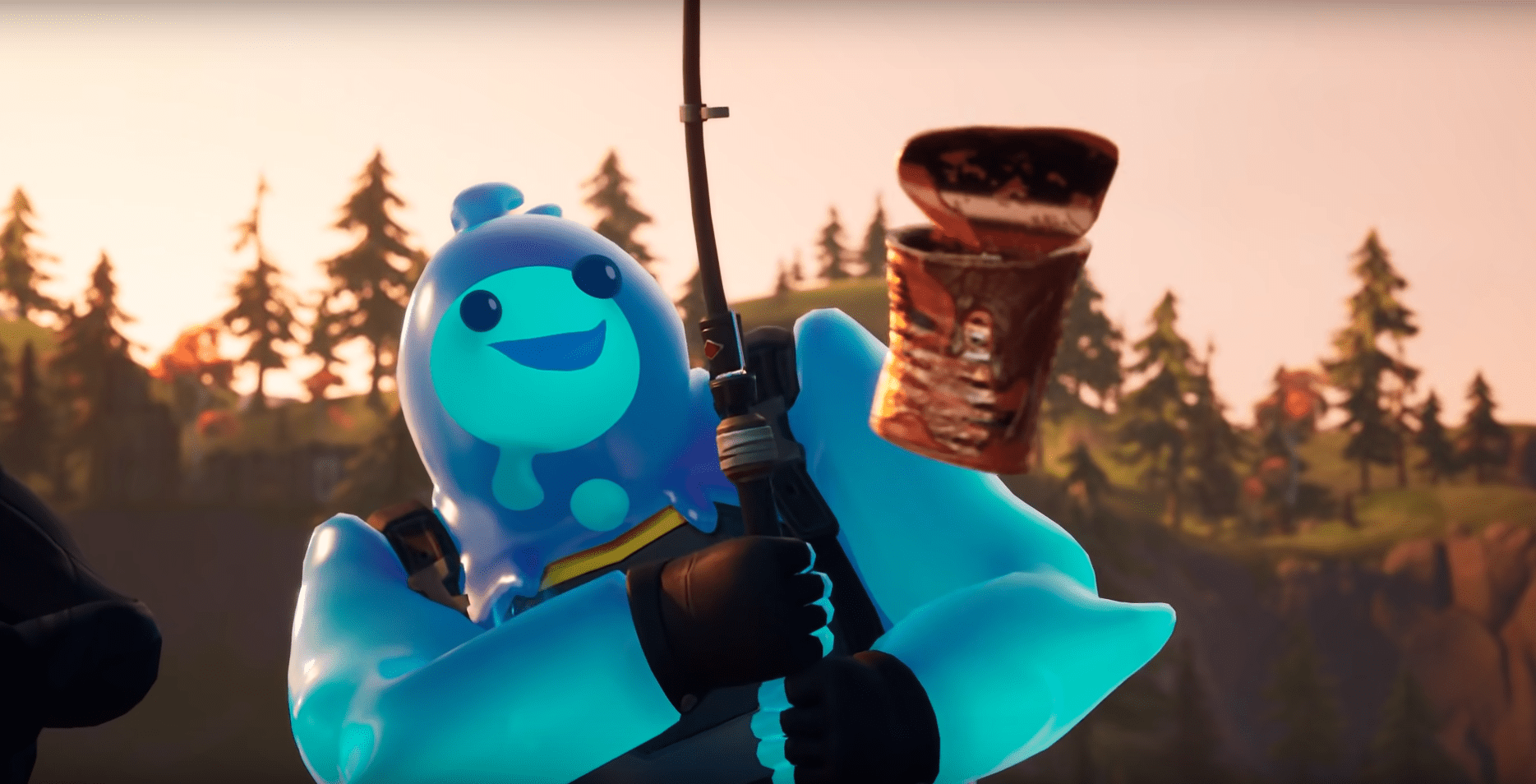 Water has been added to different areas of the map and to fish, you will need a Fishing Rod, which is usually found near the water. Reddit user Bukakanga has thought of a concept for a Limited Time Mode that could be added for players who like to use this new feature. Here is how it will work:
Everyone will have a Fisherman Skin
At the beginning of the game, the Pickaxe will be replaced with a Fishing Rod
There will be no Floor Loot, Treasure Chests and you cannot harvest material
You can only get Loot from fishing
The number of areas you can loot from is increased
Amount and quality of the fishing loot is also increased
Respawn is enabled
Winner is the the team that has caught a certain amount of fish – 100/200/500
Final circle always ends at a lake, bay or central river crossing

The aim of this mode will just be to catch as many fish as possible, but that could become quite boring. There are currently three different types of fishes you can catch, but data-miners have found a Mythic Fish that will be extremely rare to find and hasn't been added to the game as yet.
UPDATE: Mythic Fish has been caught in-game. Click here to find more.
There are three achievements that you can unlock if you find the Mythic Fish, and if you want to see the full list of achievements you can unlock in Chapter 2: Season 1 of Fortnite Battle Royale, click here.
Epic could introduce a new limited mode where players could only find loot through fishing but will still have to get a certain number of eliminations in order to win. There would have to be more ammo that would be given when the weapons are found in order for this to work.
What Limited Time Modes do you think should be introduced for this season?