Here's everything you need to know about the new Gorger in Fortnite including what it is and where to find and destroy one.
Epic Games released a new Fortnite update yesterday which introduced a number of new features, a new location, new mythic superhero abilities, a new boss, and new superhero skins that allow more customization than we've seen in the past.
It seems like the v14.10 update has gone down well with most of the players base with most players considering this update as big as a new season. As usual, there was no patch notes for yesterday's update but Epic did release a blog post outlining what's included in the update.
In the post, Epic mention that the forces of Galactus have descended onto the Fortnite map as he draws near. It goes on to state that Galactus has his own enemy drones roaming around which are designed to gather loot and are loot themselves upon defeat.
One of the quick challenges require players to destroy these drones, which are called Gorger in Fortnite. Here's everything you need to know.
What is a Gorger in Fortnite?
A Gorger is a large black and red drone floating around in different locations of the Fortnite map. If you see a Gorger in Fortnite, you will definitely know it's a Gorger. Here's an image of one: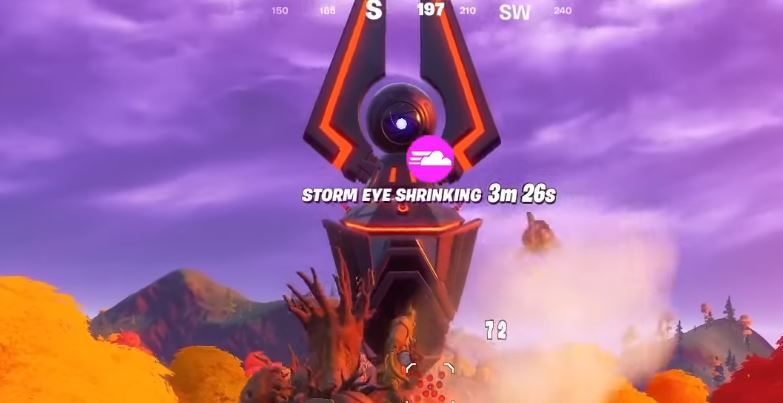 Where to find a Gorger in Fortnite (location)
There's no set spawn location of where you can find a Gorger. What you'll need to do is get a car or helicopter and look for a red beam in the sky that'll pinpoint the location of one. We're not sure if they spawn every match, and it does seem quite difficult to come across one.
How to destroy a Gorger
You're probably wondering how to destroy a Gorger in Fortnite either for a quick challenge you've been given or in order to complete part of the Galactus punch card. Either way, there's a few things you'll need to know.
Firstly, it's not straightforward trying to destroy a Gorger. They shoot powerful missiles which won't hit you if you keep moving. Secondly, they can spawn gatherers which will also shoot small missiles at you.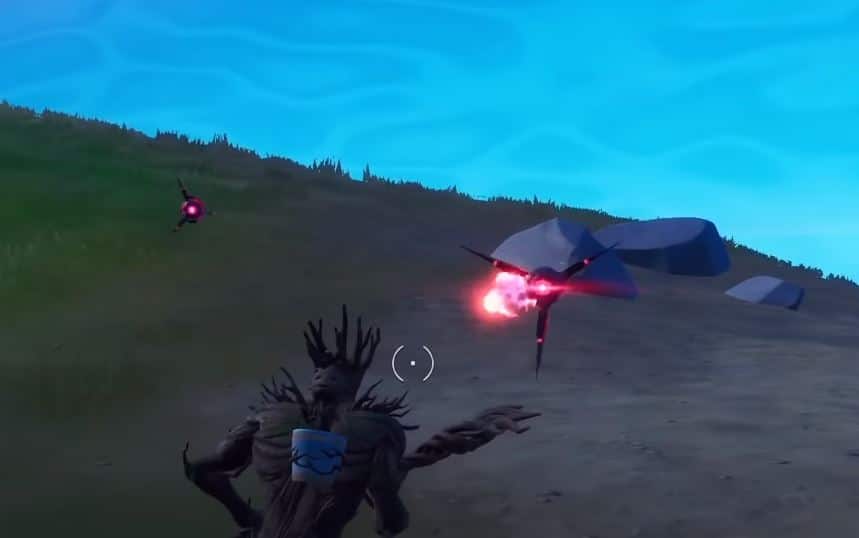 However, you can destroy these quickly and if they don't explode, you can pick them up and use them as a weapon.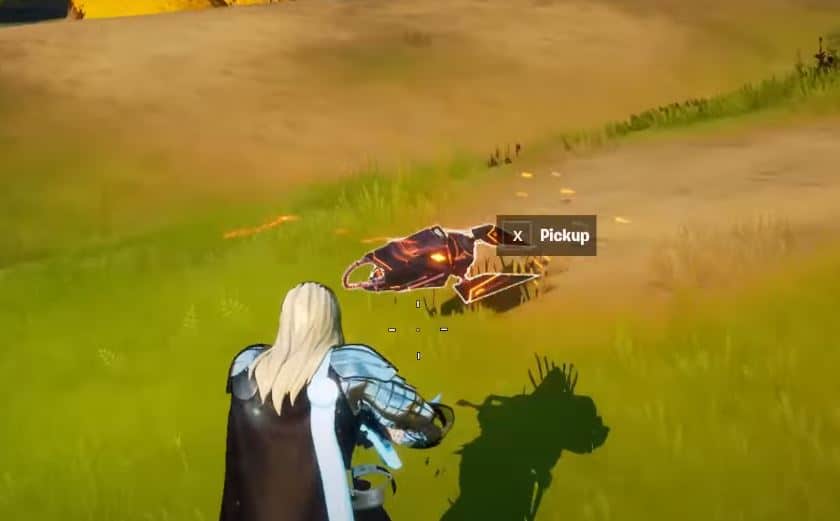 To destroy a Gorger, you'll need to keep shooting at it until it's been destroyed. Your best bet is to do the step mentioned above, destroy a gatherer, pick it up as a weapon, and then shoot the Gorger until you destroy it.
You'll need to first shoot it's eye and then you need to shoot the yellow highlighted parts of the Gorger. Once you've done that, you can shoot it anywhere and keep doing so until it's completely destroyed.
Once you do, you'll be rewarded with some legendary and epic weapons to use on opponents.