We have a new hotfix Fortnite update today (January 25. 2022) for the 19.10 patch. Here are the official patch notes.
We finally got the first major Fortnite update of the new year last week on Tuesday with the release of the 19.10 patch. Prior to that, we had a few content hotfix updates, which included the new lightning and tornado weather features.
Last week's 19.10 Fortnite update was well received among the player base with the new Klombo dinosaur a big hit. Not only that, we saw the return of Titled Towers and Grenade Launchers finally made a return with a slight, but useful tweal.
Grenade Launchers now act more like snowball launchers with less bounce and will explode on impact, a change which makes them a useful and viable weapon once again.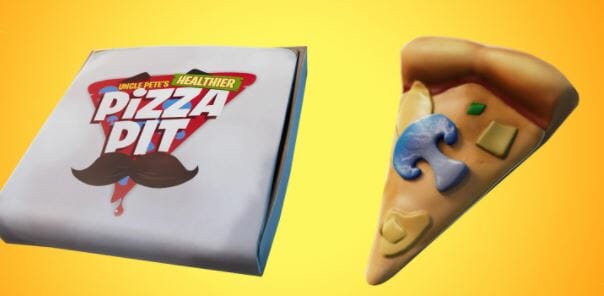 We've had a couple of updates since 19.10, both of which have been to fix issues with color settings not saving and an issue with support-a-creator not displaying correctly in creative maps. We now have the 19.10 hotfix Fortnite update and here are the patch notes.
Hotfix January 25th 2022 Fortnite Update Patch Notes
Data-miners already knew what would be added in the Fortnite hotfix update released on January 25, 2022.
Pizza Party Boxes and Slices
The Pizza Party item was leaked from the 19.10 files, so we knew it would be coming the following week. The Pizza Party Item can be found as floor loot, in chests, and can be purchased from the TOmatohead NPC at Tilted Towers.
Each Pizza Pit Party Fortnite item has 8 slices of pizza in a box. Each slice of pizza will give players a combination of health and shield 25/25. For example, If you have 75 HP and 0 shield, if you eat one slice of pizza, you'll have 100 HP and 25 Shield.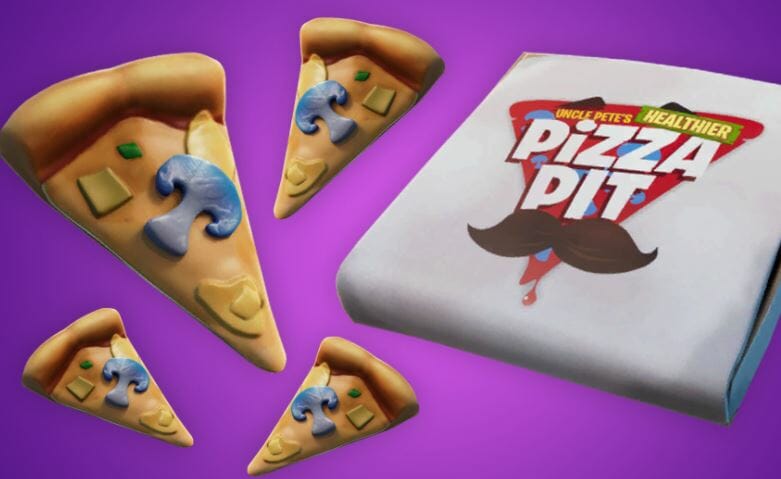 It's also important to note that you cannot eat a slice of pizza if you have 100 HP and 50 Shield. You can only keep 1 pizza pit party box in your inventory at once, and if you place the box on the floor, you cannot pick it back up.