The final two Out of Time Challenges have been released in Fortnite Battle Royale and one of these requires you to find two more Visitor recordings. Here is the location of the Gotham City recording.
Season X of Fortnite Battle Royale is coming to an end and the last two Out of Time Challenges have just been unlocked today. One of the final Out of Time Challenges requires players to collect the Visitor recordings in Starry Suburbs and Gotham City.
This article will show you the location of recording in Gotham City and we have linked the location of the Starry Suburbs recording at the bottom of this article.
WHERE TO COLLECT THE VISITOR TAPE RECORDING at Gotham City Location
Gotham City was added to the Fortnite map when the Fortnite x Batman collaboration was first announced and has been in the game since. There were challenges you could complete for this collaboration which awarded players with free cosmetics and there were also cosmetics you could purchase in both the Fortnite Item Shop and the Batman Bundle in the store.
For the Out of Time Challenge, you are required to find one of the Visitor Tape Recordings in Gotham City. You can actually find the tape outside of the broken down movie theatre on the road. Here is the exact location marked in blue on the map: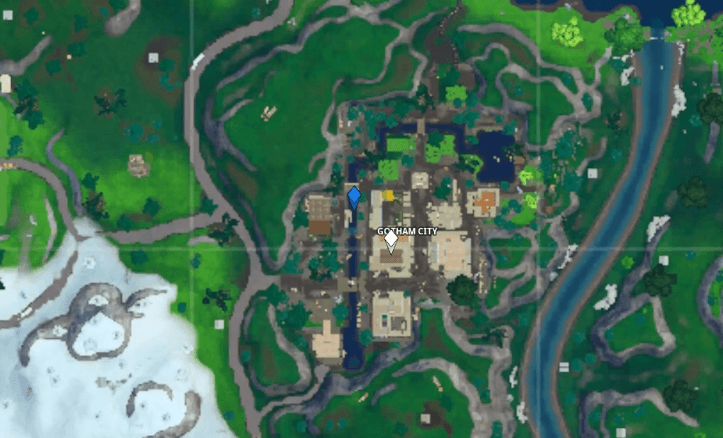 Here is what the Visitor recording looks like in-game. As with all the other Visitor recordings, simply interact with it and you will hear the recording play: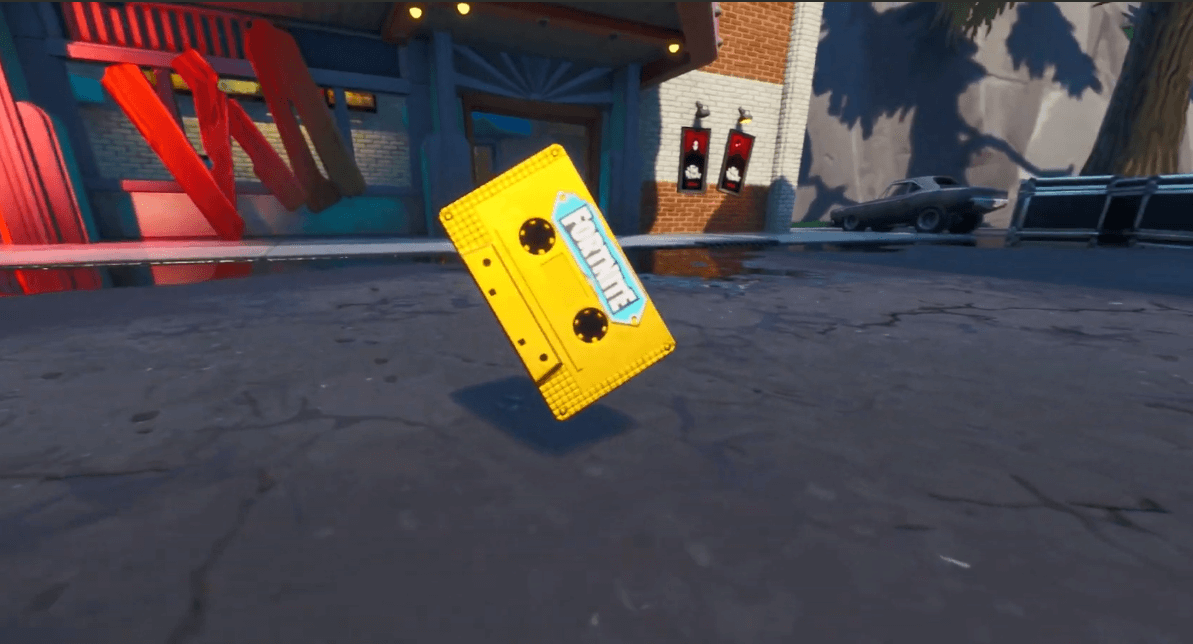 You can now also unlock the white style for the scientist skin which is also linked below. Click here for the guide on how to unlock it.
To see where the Visitor recording located in Starry Suburbs is to complete the other part of this challenge, click here. We have also linked the guides for the locations of the Visitor recordings mentioned in the other Out of Time challenges below: