Here's the location of where you can find the Fortnite Visitor tape recording that's in Starry Suburbs.
The final two Fortnite Season 10 Overtime "Out of Time" mission challenges/objectives will unlock at 9 AM ET. Thanks to dataminers, we already know what today's two challenges will be.
One of the challenges will require players to collect the Visitor recording tape at two different locations. So far, players have have to collect the tapes at the Floating Island, Retail Row, Moisty Palms and Greasy Grove.
Today's challenge requires players to collect the Visitor tape recording in Starry Suburbs and Gotham City. We've linked all of the other Visitor recording locations at the bottom of this post including today's other new recording in Gotham city.
WHERE TO COLLECT THE VISITOR TAPE RECORDING at Starry Suburbs LOCATION
Starry Suburbs is a rift zone location that was added in the v10.40 Fortnite update a couple of weeks ago. Stars drop in this location that provides players with loot including the gold/legendary tactical machine gun.
In order to find the Visitor tape recording in this location, players will have to go to the largest building in the POI similar to the recording at Paradise Palms. The Visitor tape recording can be found on the third level in the building. Here's the exact location of the building: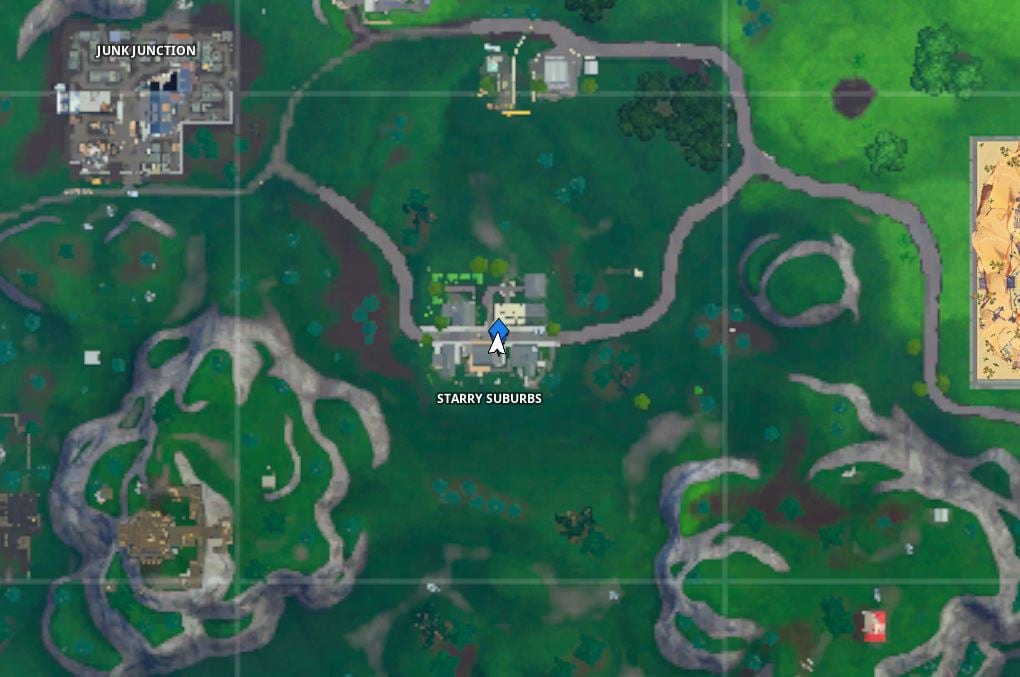 On the third floor, there's a bedroom on the right. You'll find the Starry Suburbs Visitor tape recording hovering above the bed. Simply interact with the tape in order to collect it. Once collected, you'll hear the tape recording. Other Visitor recording locations below image.
You can now also unlock the white style for the scientist skin which is also linked below. Click here for the guide on how to unlock it.