Here is what you will need to do for the Fortnite Week 11 challenge to help Lovely celebrate Hearts Wild.
The challenges for Week 11 are now available to complete and there are seven Epic Challenges and one Legendary Challenge. Completing one of the Epic Challenges awards players with 20,000 XP and the Legendary Challenges have five different stages, with the first stage granting players 55,000 XP and 22,000 XP for the additional stages.
The last Epic Challenge of Week 11 is to help Lovely celebrate Hearts Wild. This challenge may seem like it is complicated, however, is actually quite simple and easy to complete.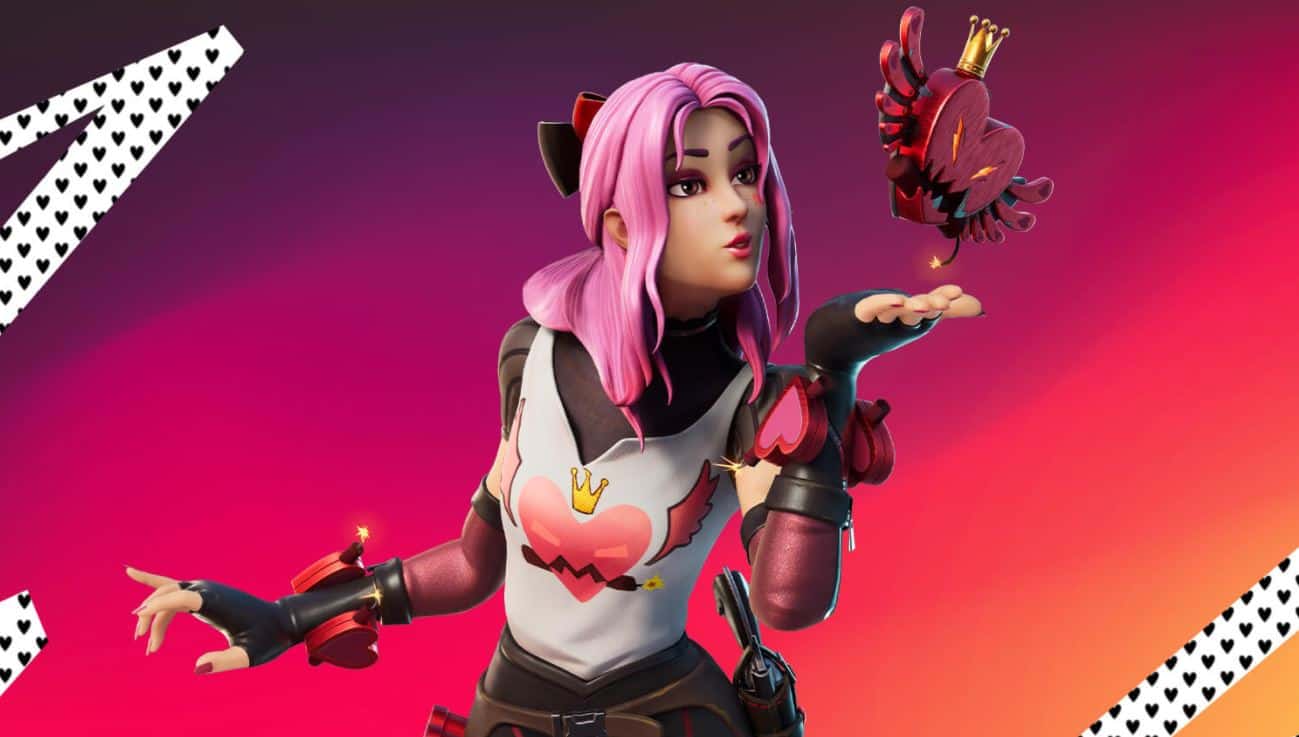 Fortnite – Help Lovely Celebrate Hearts Wild
All of the Epic Challenges for Week 11 are Valentines / Hearts Wild related and are pretty easy to complete if you know what you are doing. You will need to have completed all other challenges and then, all you need to do is go to any character on the map. You can find over 40 different characters to interact with all over the map. Once there, you will be able to interact with them and it will say "Give Card!" as can be seen in the image below: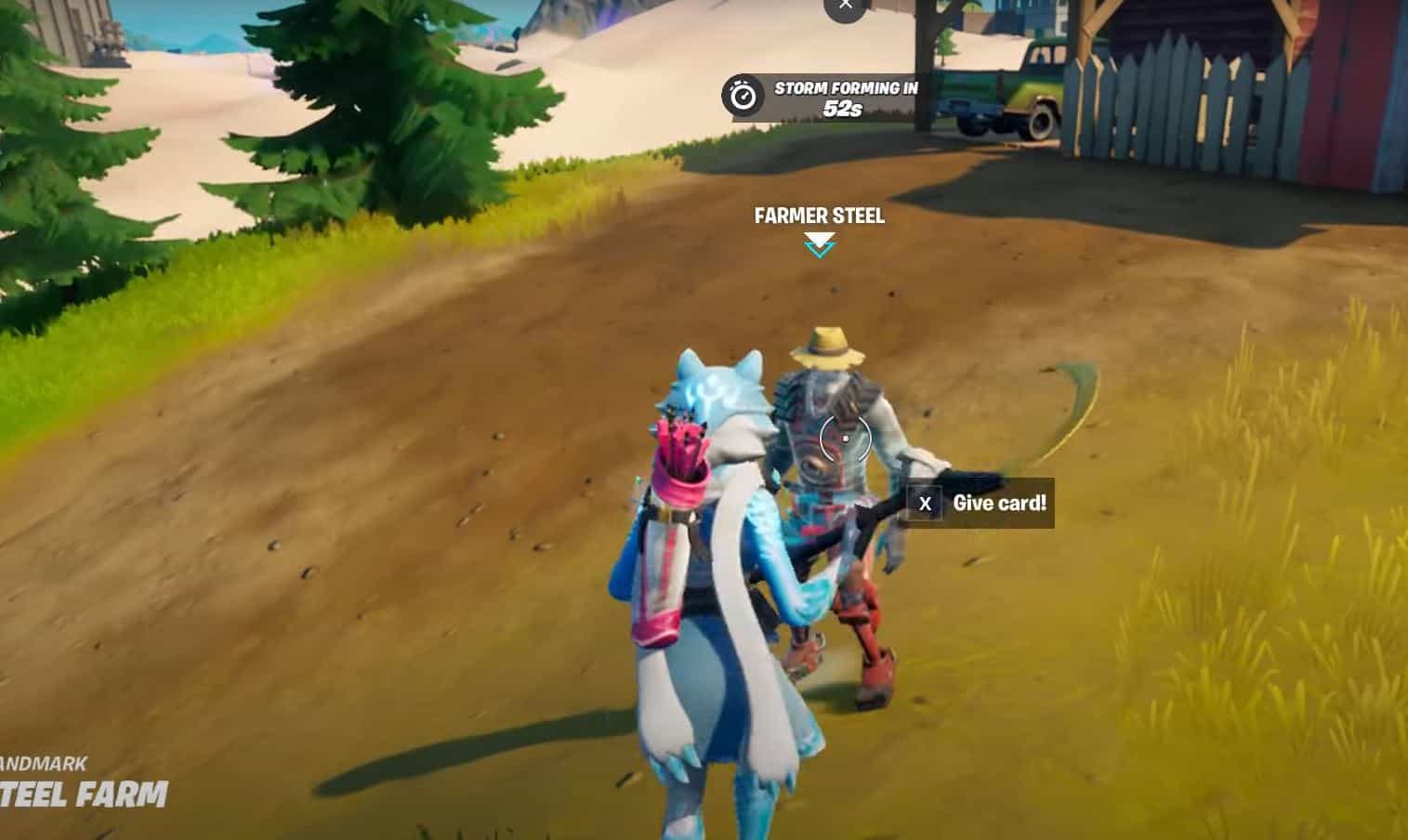 Once you have interacted with your character of choice, you will receive a notification on the left hand side of the screen showing you have completed the challenge. The description will show, "Score! And the hearts go wild! Nice work!" You will also see that you will have been awarded the 20,000 XP for completing the challenge.
You can give the card to any character of your choice and each character will say something different. When you give the card to Farmer Steel, he will say "You tryin' to apologize for breakin' something?"
If you give the card to Sunflower, she will say, "Well that just puts the biggest sunshiney smile on my face!" Beef Boss will say, "You give Tomato Head one of these? Because it's even sweeter if you didn't, heh."