Here are all of the Daily items including skins and cosmetics for the Fortnite Item Shop for the 16th January 2019. The Recently leaked Verge skin, Diverge Glider and Clean Cut Pickaxe are available in the shop today.
UPDATE: You can view the item shop for 17th January here
The Fortnite Item Shop updates every day to display new Fortnite skins, emotes, gliders, pickaxes, Back Blings and Wraps. Yesterday's item shop featured the Raptor, Elmira and Caster skins.
Here are all of the cosmetics available in the shop today: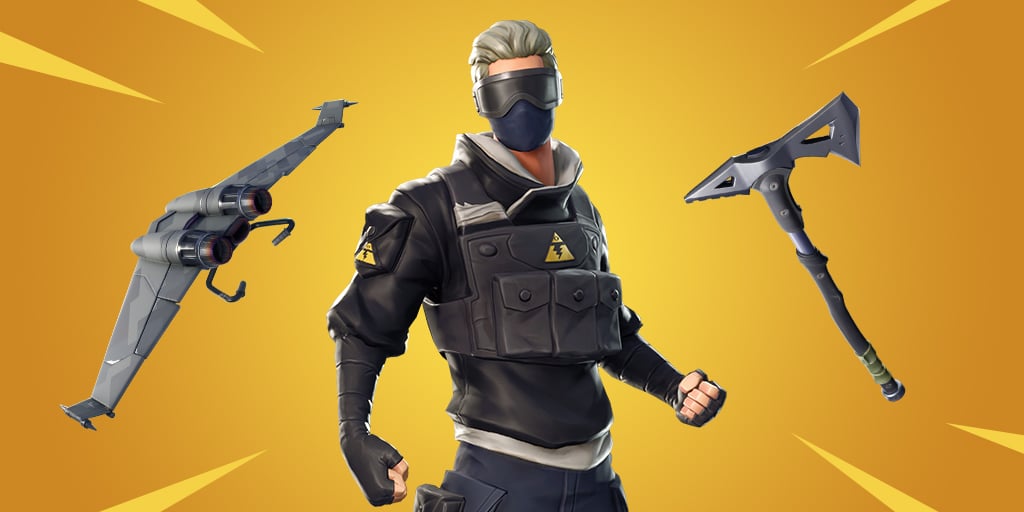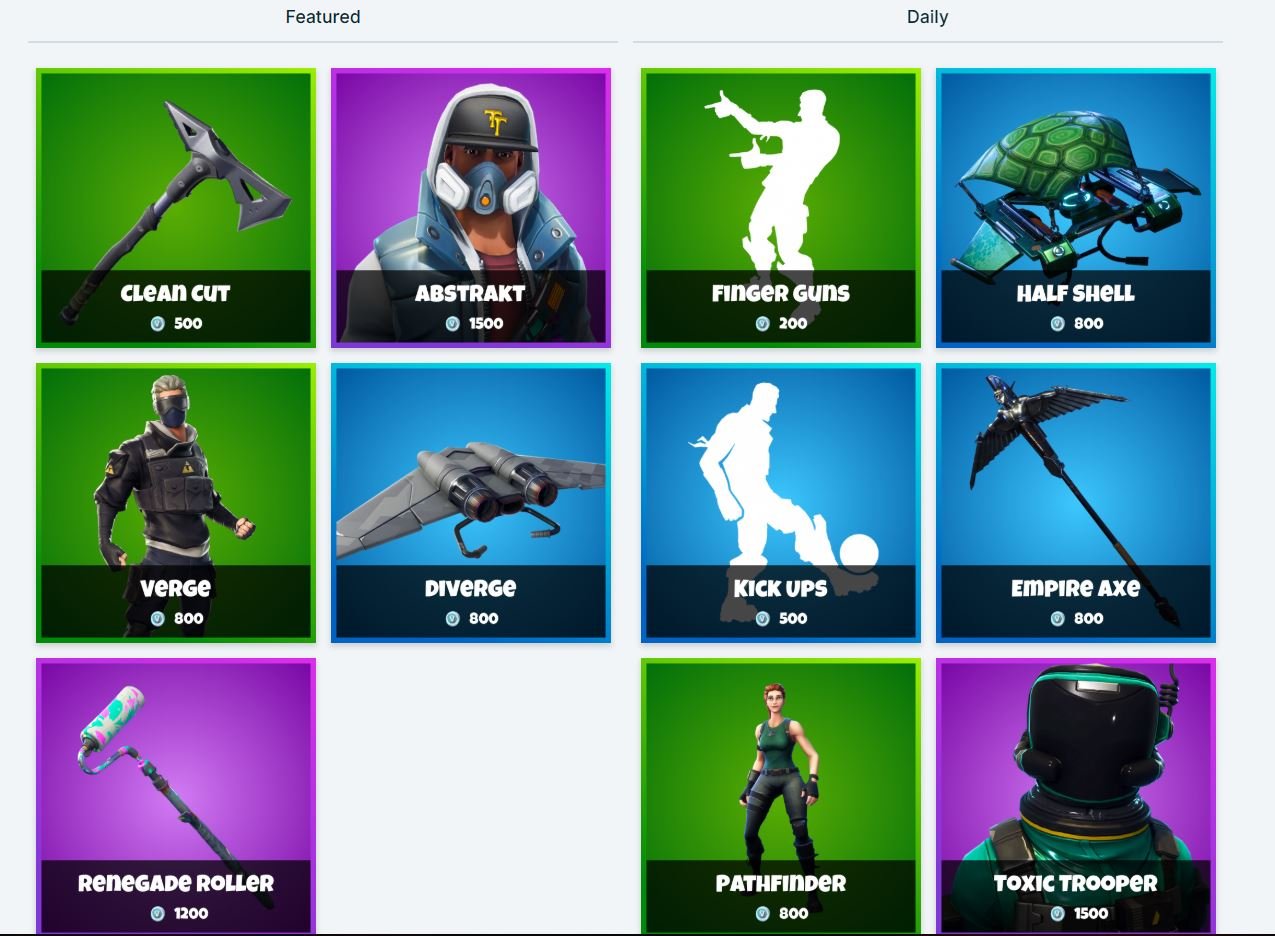 The Fortnite Item shop for the 16th January features the recently leaked Verge skin, Clean Cut Pickaxe and the Diverge Glider.
FEATURED ITEMS
Verge Skin (Uncommon) – 800 V-Bucks
Clean Cut Pickaxe (Uncommon) – 500 V-Bucks
Abstrakt Skin (Epic) – 1,500 V-Bucks
Diverge Glider (Rare) – 800 V-Bucks
Renegade Roller Pickaxe (Rare) – 1,200 V-Bucks
DAILY ITEMS
Fireguns Emote (Uncommon) – 200 V-Bucks
Half Shell Glider (Rare) – 800 V-Bucks
Kicks Ups Emote (Rare) – 500 V-Bucks
Pathfinder Skin (Uncommon) – 800 V-Bucks
Empire Axe Pickaxe (Rare) – 800 V-Bucks
Toxic Trooper Pickaxe (Epic) – 1,500 V-Buck
Here are the cosmetics that were available in the Fortnite Item shop yesterday (15th January):