Here's all the Fortnite cosmetics available to purchase in today's Fortnite Item Shop. Today's Shop features the unleaked Sterling skin, Silver Sledge Pickaxe and the Infernal Wrap.
UPDATE: You can see the shop for today, May 3rd here. A new skin and pickaxe is available!
The Fortnite Item Shop has updated to display new skins, pickaxes, emotes and gliders for the 2nd May, 2019.
Yesterday's shop featured the Star-Lord skin, Dance off emote, Guardian Axe and the Milano Glider. The daily items included the Sleuth and Bulleye skins along with the Voyager Glider, Ground Pound and Llamacadabra emotes and the Caliper Pickaxe.
Today's Fortnite Item Shop features two cosmetics that were unleaked, the Sterling Skin and the Silver Sledge Pickaxe. The previously leaked Infernal Wrap also makes an appearance for the first time since being leaked.
Here are all of the cosmetics in today's shop:
FORTNITE FEATURED ITEMS
If you'd like to support us, use support-a-creator code FORTNITE-INSIDER in the bottom right corner of the Item Shop.
Sterling Skin (Epic) – 1,500 V-Bucks
Silver Sledge Pickaxe (Rare) – 800 V-Bucks
Paradox Skin (Epic) – 1,500 V-Bucks
Lace Skin (Epic) – 1,500 V-Bucks
Vision Pickaxe (Rare) – 800 V-Bucks
Equilibrium Glider (Uncommon) – 500 V-Bucks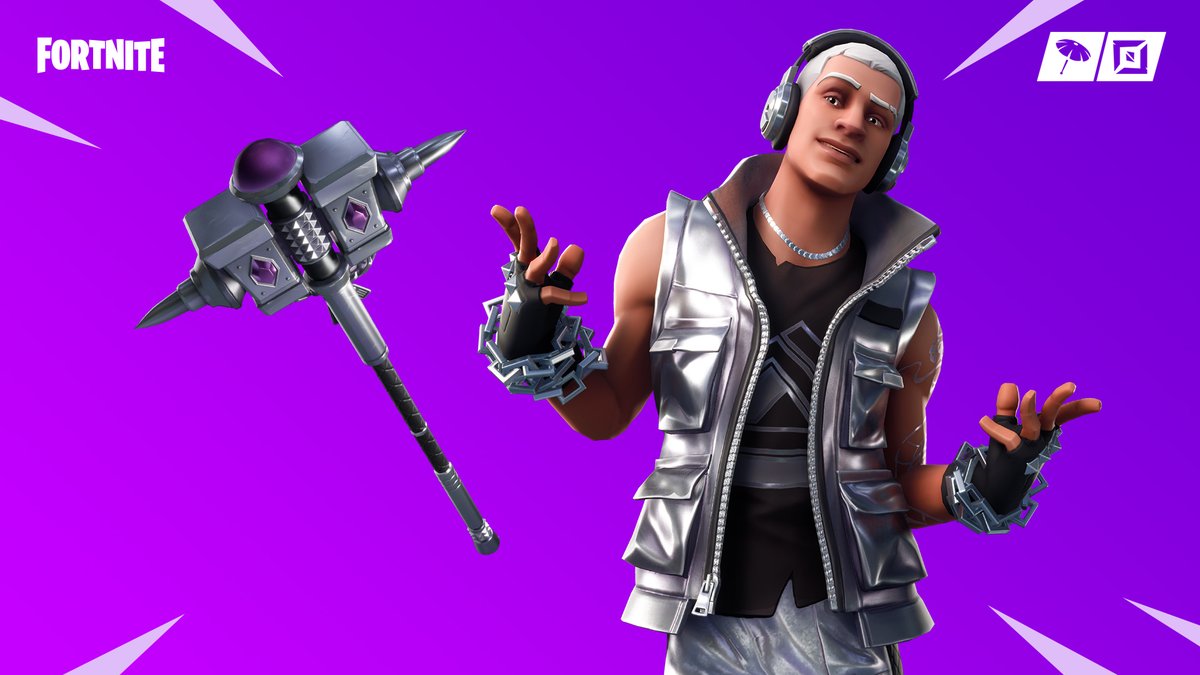 FORTNITE DAILY ITEMS
Maki Master Skin (Rare) – 1,200 V-Bucks
Twist Emote (Rare) – 500 V-Bucks
Sparkplug Skin (Rare) – 1,200 V-Bucks
Rock out Emote (Epic) – 800 V-Bucks
Batsickle Pickaxe (Uncommon) – 500 V-Bucks
Infernal Wrap (Uncommon) – 300 V-Bucks