The Fortnite Item Shop had updated to display all of the Fortnite skins and cosmetics available for 6th January 2019. The Item shop features a new Fortnite skin, Maven.
Yesterday's Item Shop featured the Raven and Ravage skins along with all the cosmetics in that set. A new emote was available, Ground Pound.
WANT TO SUPPORT US? USE CREATOR TAG 'FORTNITE-INSIDER' IN THE ITEM SHOP!
Here are all the skins and cosmetics available in the item shop today: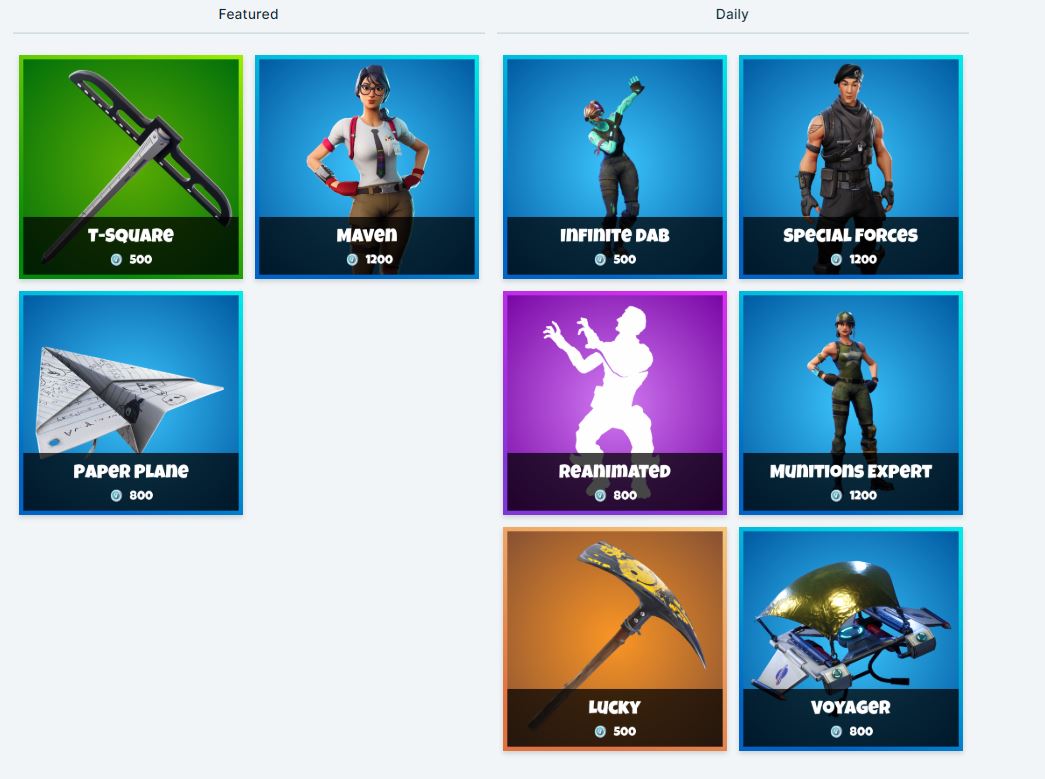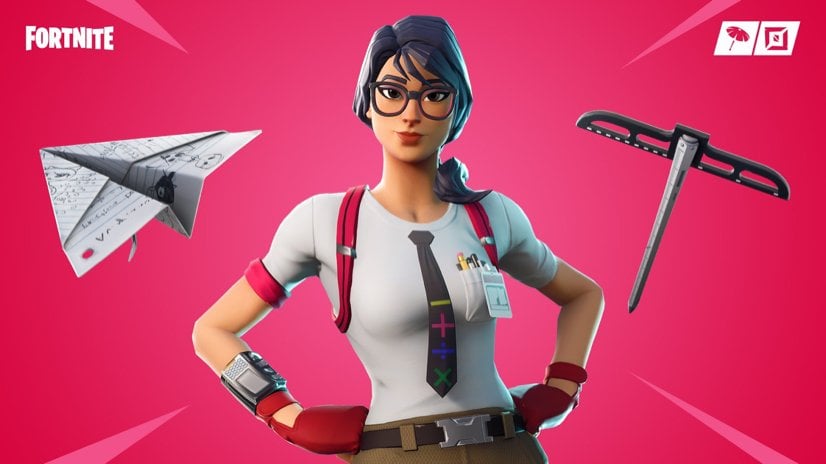 FEATURED ITEMS
T-Square Pickaxe (Uncommon) – 500 V-Bucks
Maven Skin (Rare) – 1,200 V-Bucks
Paper Plane Glider (Rare) – 800 V-Bucks
DAILY ITEMS
Infinite Dab Emote (Rare) – 500 V-Bucks
Special Forces Skin (Rare) – 1,200 V-Bucks
Reanimated Emote (Epic) – 800 V-Bucks
Munitions Expert Skin (Rare) – 1,200 V-Bucks
Lucky Pickaxe (Uncommon) – 200 V-Bucks
Voyager Glider (Rare) – 800 V-Bucks