The Fortnite Item Shop (updated daily below) changes on a daily basis and it usually has two featured items and six daily items available for players to purchase with V-Bucks. V-Bucks can be earned through the Battle Pass and progressing through the levels or can be purchased with money. The cosmetics found in the Fortnite Item Shop include Skins (Outfits), Gliders, Emotes and Pickaxes (Harvesting Tools) and most skins come with a Back Bling, which cannot be purchased separately. These cosmetics come in different rarities, i.e. Uncommon, Rare, Epic and Legendary and this determines the price of the item. All items that are purchased in the Fortnite Item Shop are purely cosmetic and do not provide a competitive edge to players.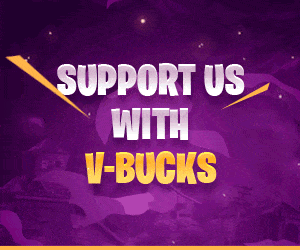 Fortnite Item S
hop 23rd 

January – 24th January
The items in the Fortnite Item Shop are changed regularly and there is no guarantee certain items will appear in the shop again. There are some seasonal skins that are only available for a certain time and again there is no guarantee the skins will be available to purchase in the Fortnite Item Shop later, however some seasonal skins do make a comeback at a discounted price a few months later.
Epic add different Outfits (Skins) and other cosmetics to Fortnite on a regular basis and these are usually leaked by data-miners before release. We cover all the leaked cosmetics including Outfits (Skins), Emotes, Harvesting Tools (Pickaxes) and other items on the day of the update, so make sure you stay up-to-date and follow our Twitter account to get the news fast @Fortnite_BR.
This article will showcase the Fortnite Item Shop as it appears in the game and will be updated manually as soon as the shop changes. We do have a page where the items available for the day can be seen as soon as they are changed and you will be able to click on each item for a closer look and the description of the item. We also cover all the leaked items still awaiting release here and again you can view all the items by clicking on the images. If you just want to browse all items that have been added you can do so here.
Fortnite has two different modes to the game, Save the World (PvE) and Battle Royale (PvP). The Battle Royale mode is free to play across many different platforms, including PC, PS4, Xbox One, iOS and Android to be released at a later date. Even though Fortnite is in early-access, the player base is continuously growing as it is being released in more countries. What makes Fortnite Battle Royale unique from its competitors is the building element of the game, which is an essential skill players will need to have to get a Victory Royale. Epic Games release an update every week to include new items and features and a Fortnite Item Shop where players can buy limited cosmetics.
Featured image courtesy of Violate