Epic Games will be testing a new design layout for the Fortnite Item Shop today.
Epic Games will be introducing a number of superhero skins in the Fortnite Item shop that will be customizable. Epic announced the new feature in the v14.10 Fortnite update highlights send to those in the support-a-creator program.
It looks like Epic will be testing out different designs for the item shop too. A couple of hours ago, players were reporting that they can access a new item shop design, but others stated that they still had the same item shop layout.
Epic recently released a blog post mentioning the test. Starting from today, Epic will be testing a new look for the Fortnite shop. During the test, some players will see the new design whilst others will see the old design. There's no difference in price regardless of which item shop design you see, the only difference is the display of the cosmetics and how they're ordered.
Here's a look at the new item shop design: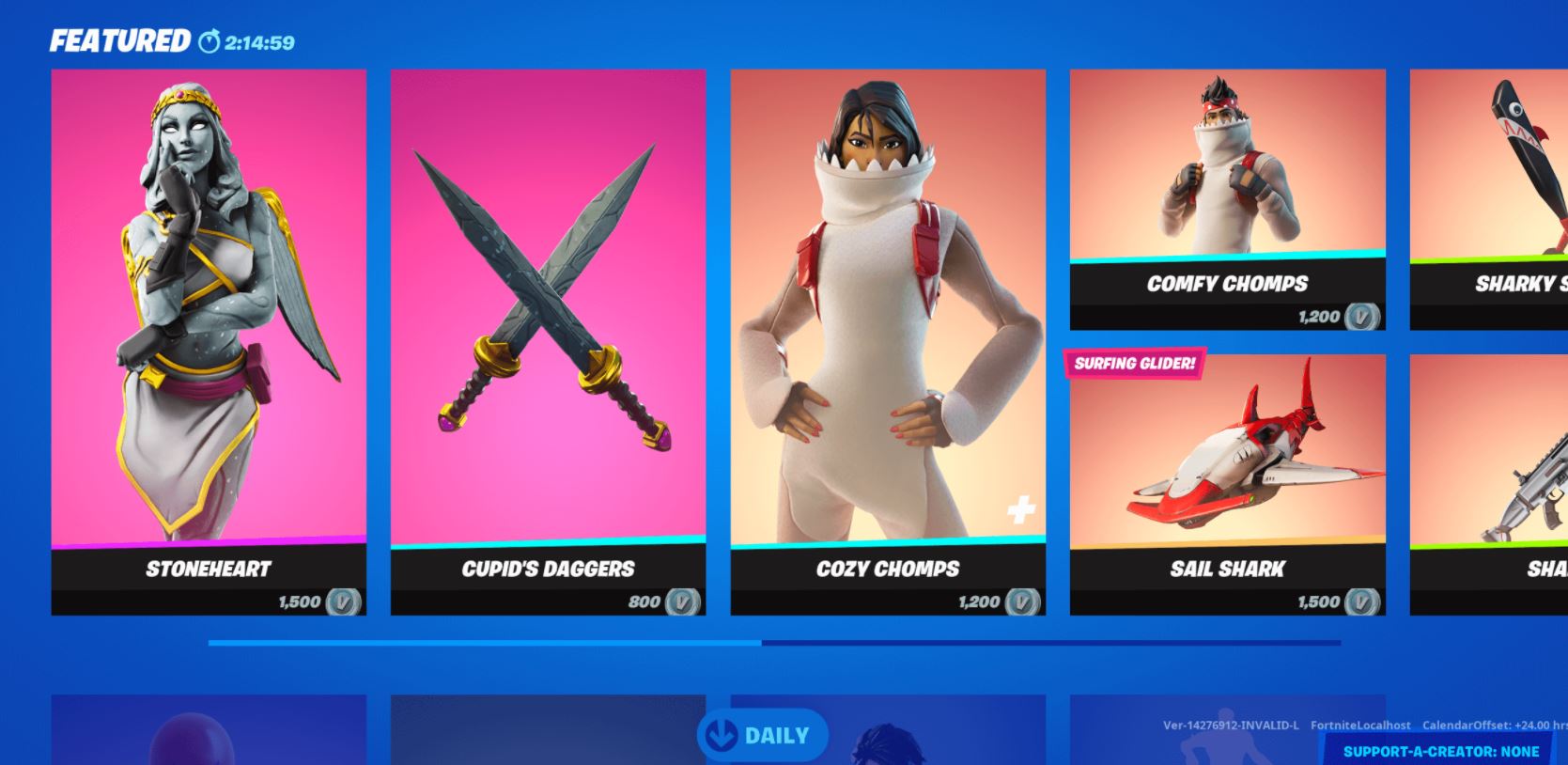 As you can see, it's a big difference from the new design to the current one. The colours of the rarities have been changed slightly, the boxes for the featured items are larger, and the daily and featured cosmetics are not longer accessible by scrolling right to left.
Instead, players will need to scroll down in order to view the daily item shop cosmetics. The limited time offers including the starter pack, bundles, and anything else that usually goes before the featured items section seems to be at the very bottom of the shop now. Players will need to scroll past the daily items in order to purchase packs and bundles, but this could be different from person to person.
Here's a video on the new Fortnite Item Shop:
https://twitter.com/postboxpat/status/1304061359395606529
In my opinion, it's definitely an improvement on the current item shop layout. We'll need to wait and see if the test is successful and whether Epic permanently introduce this new shop layout.