All spawn locations where you can find klomberries in Fortnite chapter 3 season 1.
We had the first major update of 2022 yesterday with the release of the 19.10 update. Tilted Towers made a return, grenade launchers were unvaulted, and we have a new dinosaur roaming the map along with a new consumable.
Klombo, the new dinosaur, has his own consumable, Klomberries. There are a number of locations where these spawn on the chapter 3 season 1 map, and here's the challenge in week 7 that requires players to use them:
Throw a Klomberry while standing within 10 meters of a Klombo
Here are all of the spawn locations of the new Klomberry Fortnite consumable along with where you can find a Klombo to help you complete the challenge as quickly as possible.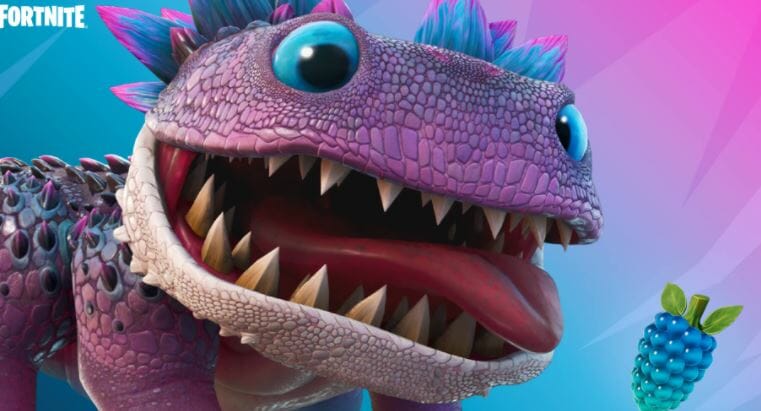 Where to find Klomberry in Fortnite (all locations)
It's important to note that the spawn rate of klomberries is not 100%. That means if you have come across some of the spawn locations before, they might not be there in the next game.
We do have all of the spawn locations thanks to FortniteGG. Some locations will have six spawns of klomberries whilst others will have three. Here's a map with all the Klomberry Fortnite spawn locations: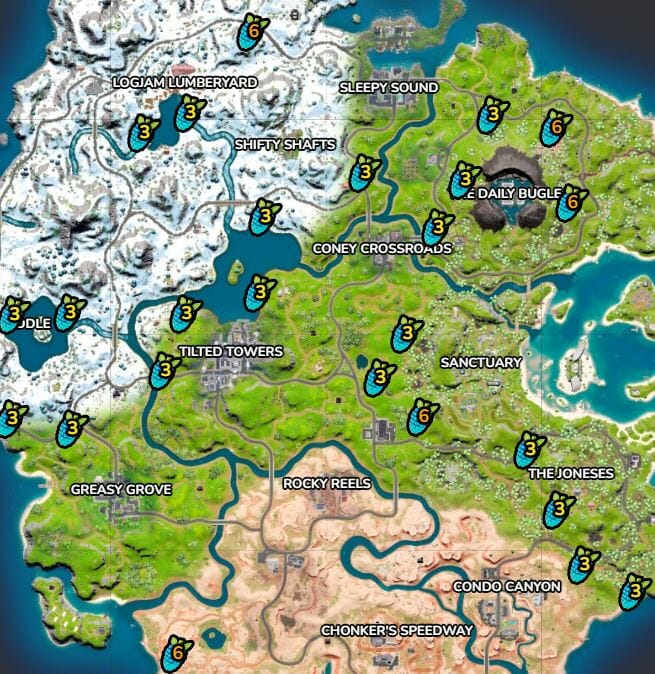 A big part of this challenge will be trying to find Klombo. There are numerous locations where the new dinosaur can spawn. Thankfully, he's easy to spot due to the size and the amount of noise he makes.
Your best bet would be to get a klomberry then find a car, or even better, the Spider-Man mythics and go around the map until you find Klombo. Simply get within 10 meters of Klombo and throw the Klomberry at him and he'll eat it.
You'll have completed the challenge when you've done the above. Klombo will also give you loot once he eats the berry, which will be shot out of him blowhole located on the top of his head.