Here's where and how to find spawns for a Fortnite lightsaber.
It's been over 24 hours since the Fortnite X Star Wars live event ended. Players seven days to complete the five staged Star Wars challenges and earn the three cosmetic rewards that are available.
There are challenges and achievements that require players to pick up a Fortnite Lightsaber, block damage, and more. Here's everything we know about them including how and where to find the spawns of them, the different types of Fortnite Lightsabers and more.
Fortnite Lightsaber
There are four different Lightsabers that you can find in-game. There are no stat differences between each lightsaber, the only difference is the colour.
Epic decided to give the Lightsaber STW stats. It deals 45 damage, and the impact is 28, which doesn't mean anything in Battle Royale.
Luke's Lightsaber
Luke's Fortnite lightsaber is the green one.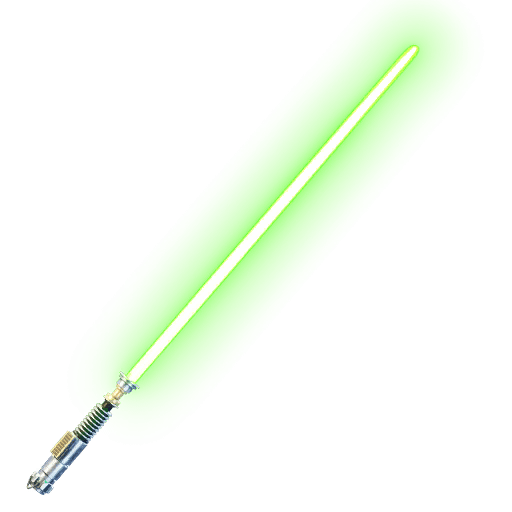 Rey's Lightsaber
The blue lightsaber.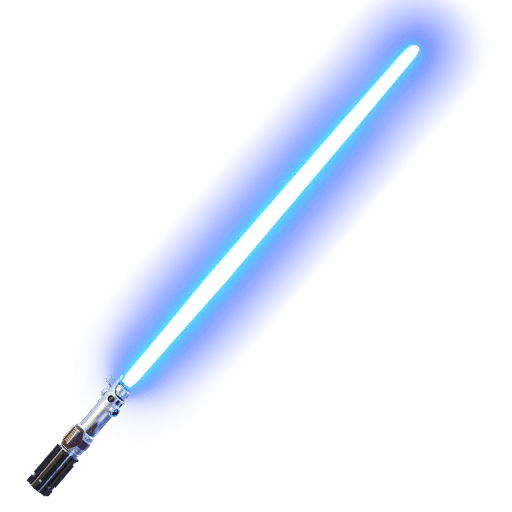 Mace Windu's Lightsaber
The purple lightsaber.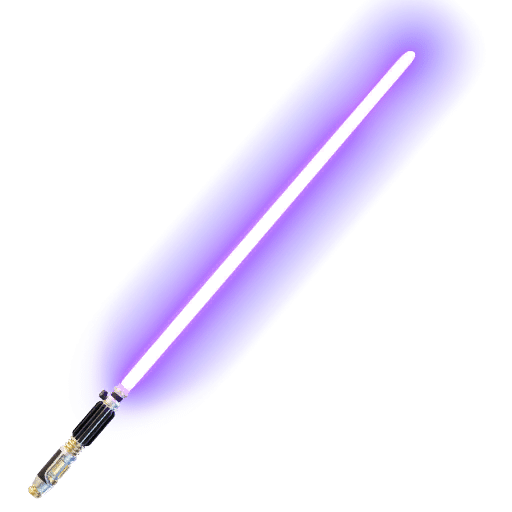 Kylo Ren's Lightsaber
The red lightsaber belongs to Kylo Ren. If you haven't checked out the leaked Kylo Ren skin, click here to see what it'll look like.
How and where to get/find and use the Lightsaber in Fortnite (spawn locations)
There are two ways to get a lightsaber. Either eliminate an opponent that has a lightsaber and pick it up from their loot, or find it in chests.
The chests you'll find it in are not normal Fortnite chests. It's a blue glowing large box that has the noise of a lightsaber when you're close to it. The spawn locations of these chests aren't 100%, so there's not one fixed location where you'll be able to find one. Here's what the chest looks like: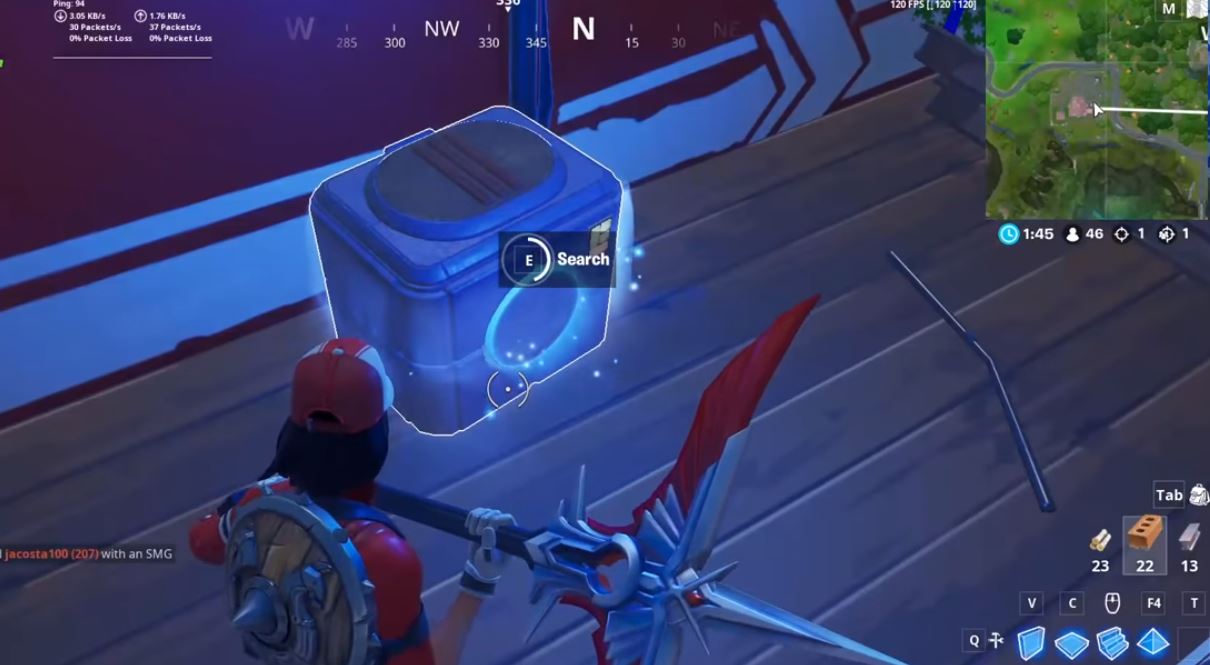 From what we've gathered, these are the locations/spawns where they appear the most:
Crash site landmark towards the north west side of the map.
Frenzy Farm
Slurpy Swamp
The chests drop all four lightsabers at all times. You could be lucky enough to find one by an opened chest as it's unlikely someone will decide to carry all four.
To use the lightsaber, all you need to do is hold down the trigger/shoot button that you normally use.
Are Lightsabers in Fortnite Creative or Playground?
Unfortunately, you can't use the lightsabers in creative or playground. It's unlikely these will be added to the game modes in the future either.
They'll be removed from the game once the Star Wars challenges time runs out in seven days. Be sure to drop into as many games as you can and try to get yourself a lightsaber before it's too late.