There's a new mythic Fortnite weapon, Raz's Explosive Bow. Here's how and where to get it.
Epic Games released the v16.30 Fortnite update today. There were a few small map changes, something we haven't really had in the previous updates this season. There's now a small Batman location near Slurpy Swamps that we'll be covering in a separate article.
As with every major Fortnite update in chapter 2 season 6, we have new Spire quests to complete. There's a total of three challenges, one requiring players to gather information on Raz. There's also a challenge to complete different rarity quests and a quest to defeat Raz.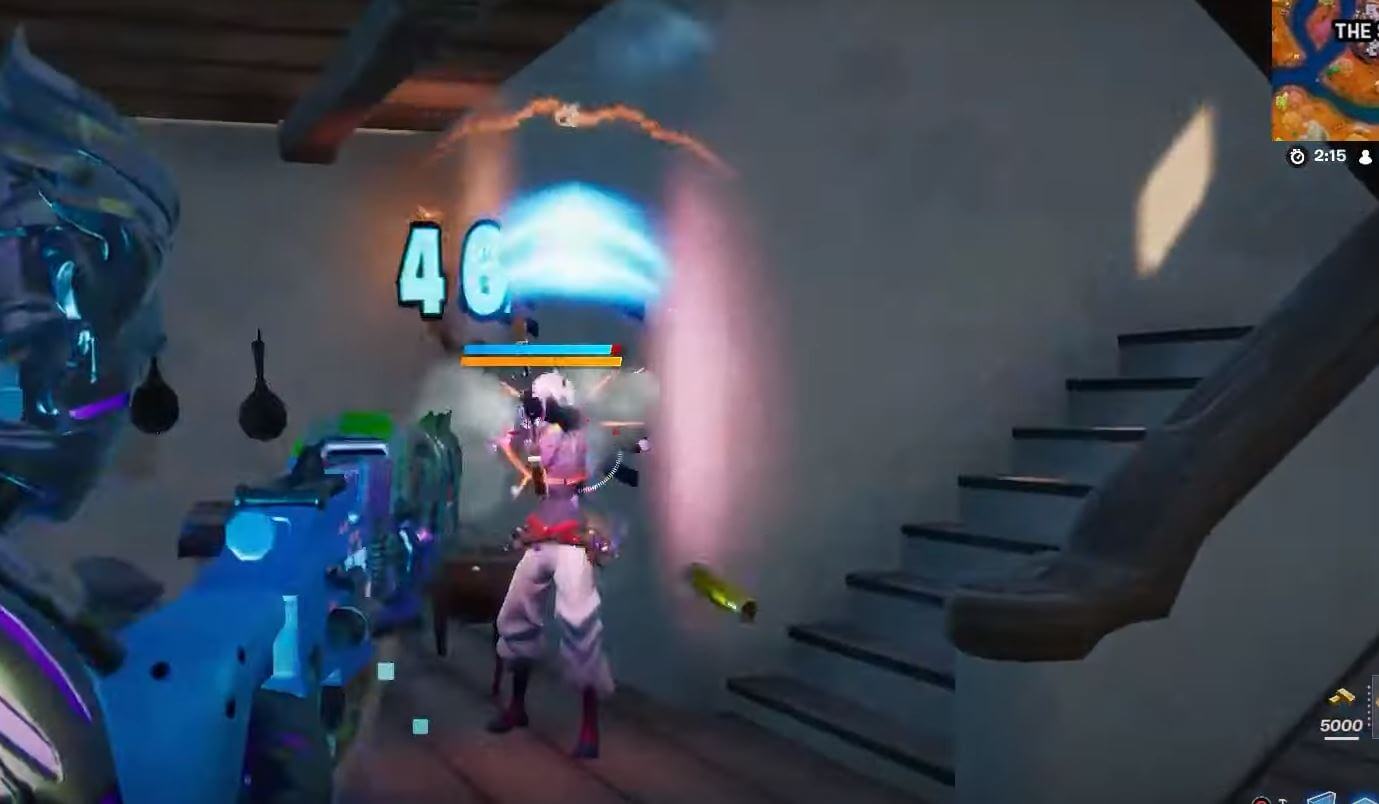 With the addition of the Glyph Master Raz boss, we have a brand new Mythic weapon, Raz's Explosive Bow. Here's how and where you can get the new Mythic Fortnite weapon.
Raz's Explosive Bow Fortnite Weapon Location
In order to get Raz's Explosive Bow, you'll need to defeat the Raz boss. You can find Raz walking around at The Spire. He doesn't spawn in the exact same location in each game, so you might need to run around a little in order to find him.
Once you do find him, you'll notice that he can transport around The Spire and uses different methods of attack. One of the attacks he uses is some kind of energy that comes from his hands which is by far his most accurate attack dealing 10 damage each time.
Raz will also use his Explosive Bow Mythic weapon, but is extremely in-accurate with it. In fact, I've yet to see a clip where he actually manages to get a shot on target with his own weapon. Once you've defeated Raz, he'll drop Raz's Explosive Bow.
Here are the stats for the new Fortnite Mythic bow: