Here's the how and the location of where to rescue Sapling Groot from Holly Hedges Nursery.
For every Fortnite Marvel superhero skin, there's a type of awakening Fortnite challenge for you to complete in order to unlock some of the battle pass cosmetics. There was a Mjolnir awakening challenge for Thor in order to get this Mjolnir hammer pickaxe, and there's also one for Groot in order to get the Sapling Groot Back bling (baby groot).
In order to unlock the baby groot Sapling Groot back bling, you'll firstly need to get to level 23 in the battle pass. Once you've done that, you'll unlock the Sapling Groot Awakening Challenge.
The challenge requires players to rescue sapling groot from Holly Hedges Nursery and here's everything you need to know in order to complete the challenge as quickly as possible and unlock the awesome baby groot back bling.
Rescue Sapling Groot from Holly Hedges Nursery
Before we get into the guide, remember to use the Groot skin whilst completing this challenge or else it won't work.
Fortnite Holly Hedges Nursery Location
You're probably wondering where Holly Hedges Nursery is on the Fortnite map. You know it's in Holly Hedges, but there hasn't been any type of nursery in Holly Hedges. The nursery is actually where all the plants and metal shelves are in Holly Hedges. Here's the map location: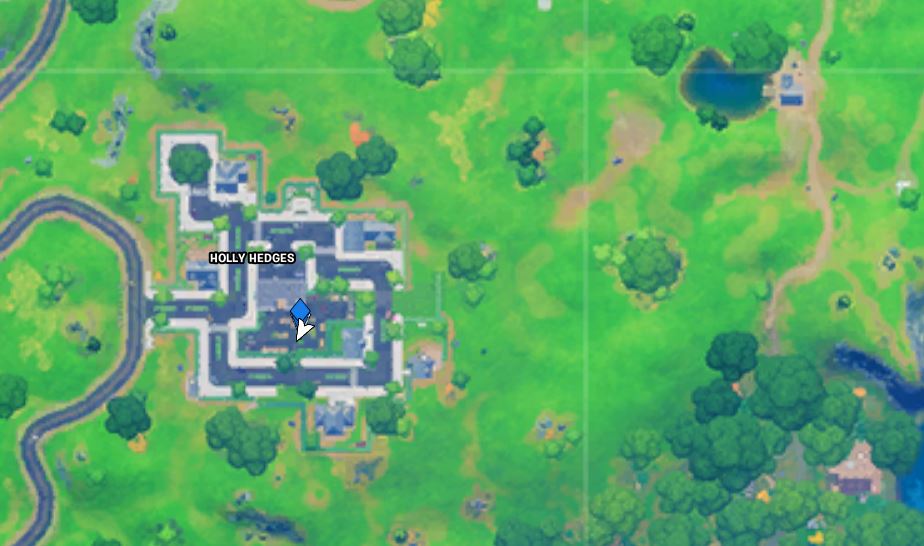 When you drop down here, all you need to do is rescue sapling groot. You'll find him in between three plants just dancing away as you can see in the image below:
Baby Groot Fortnite
As soon as you rescue him, you'll then have Sapling Groot on your back. Here's a close up of the baby groot back bling for those that are yet to see it up close: