Here is the location of all five Gnome Traps in Fortnite to help you to complete the secret mission for additional XP.
There have been a few secret quests you can complete in Fortnite for additional XP, but these quests aren't mentioned in the weekly challenges or anywhere else in the game. In order to complete these challenges, you must know where they are.
In the v14.20 Fortnite update that took place earlier today, there were a total of three secret quests you can complete. The first two secret missions we have covered in a separate post as these are quite easy to complete if you know where to go. Completing these two missions grants players with an easy 20,000 XP each and for the complete guide on how to complete them, click here.
This post will show you how to complete the third secret quest which requires you to visit five different locations.
Fortnite Trap Locations – Free XP Secret Challenge
In order to complete this challenge, you will need to disarm five traps that have been set up by the gnomes and these traps are all in different POIs. Disarming every trap will award you with 500 XP each and once you have completed the challenge, you will also be awarded with 25,000 XP.
According to dataminers, this quest will end on Tuesday 13th October, which means that there will likely be more map changes to progress in this side story. Be sure to complete this quest as soon as possible to get the bonus XP.
Gnome Trap Locations
You will find two gnomes next to a Slurp Barrel which has a trap on top. When you get close to the traps, you have an option to interact with it and disarm it. We have shown the location of all the gnome traps in-game and you will be able to see the mini map in the top right corner of the images. We have also posted a map at the end to show you all the locations.
Holly Hedges

Fortnite Gnome Trap – Holly Hedges
Sweaty Sands

Fortnite Gnome Trap – Sweaty Sands
Craggy Cliffs

Fortnite Gnome Trap – Craggy Cliffs
Steamy Stacks

Fortnite Gnome Trap – Steamy Stacks
Misty Meadows

Fortnite Gnome Trap – Misty Meadows
You can see where all the traps are located on the map below: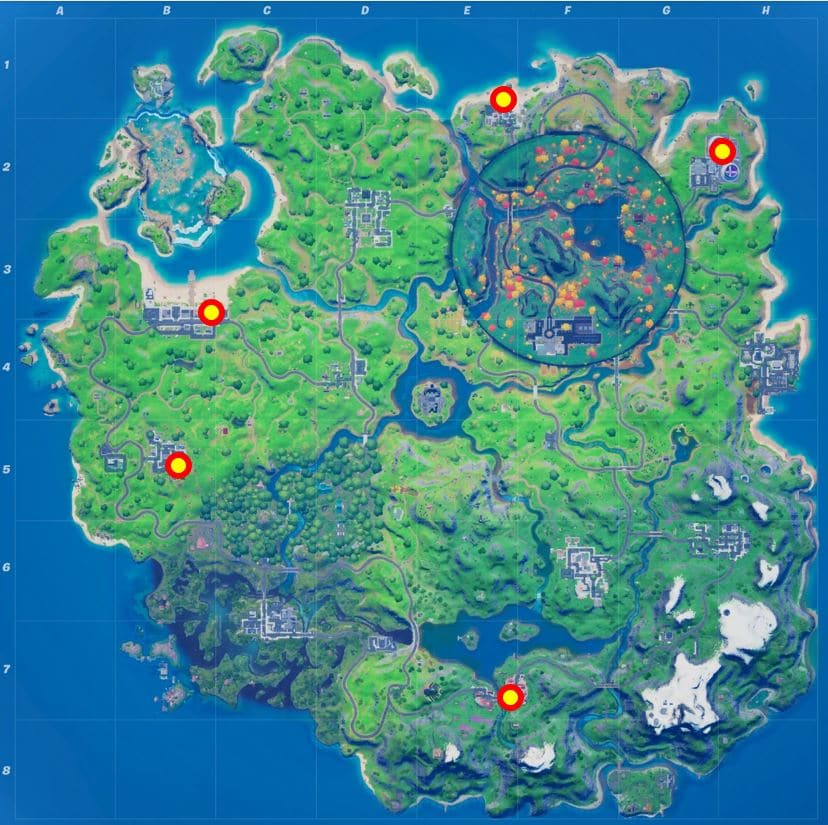 Once you have disarmed one trap, you will see on the left side of the screen that you have unlocked the challenge and it will show how many traps you have disarmed. Once you have completed the challenge, you will get a notification that you have received 25,000 XP, as can be seen in the image below: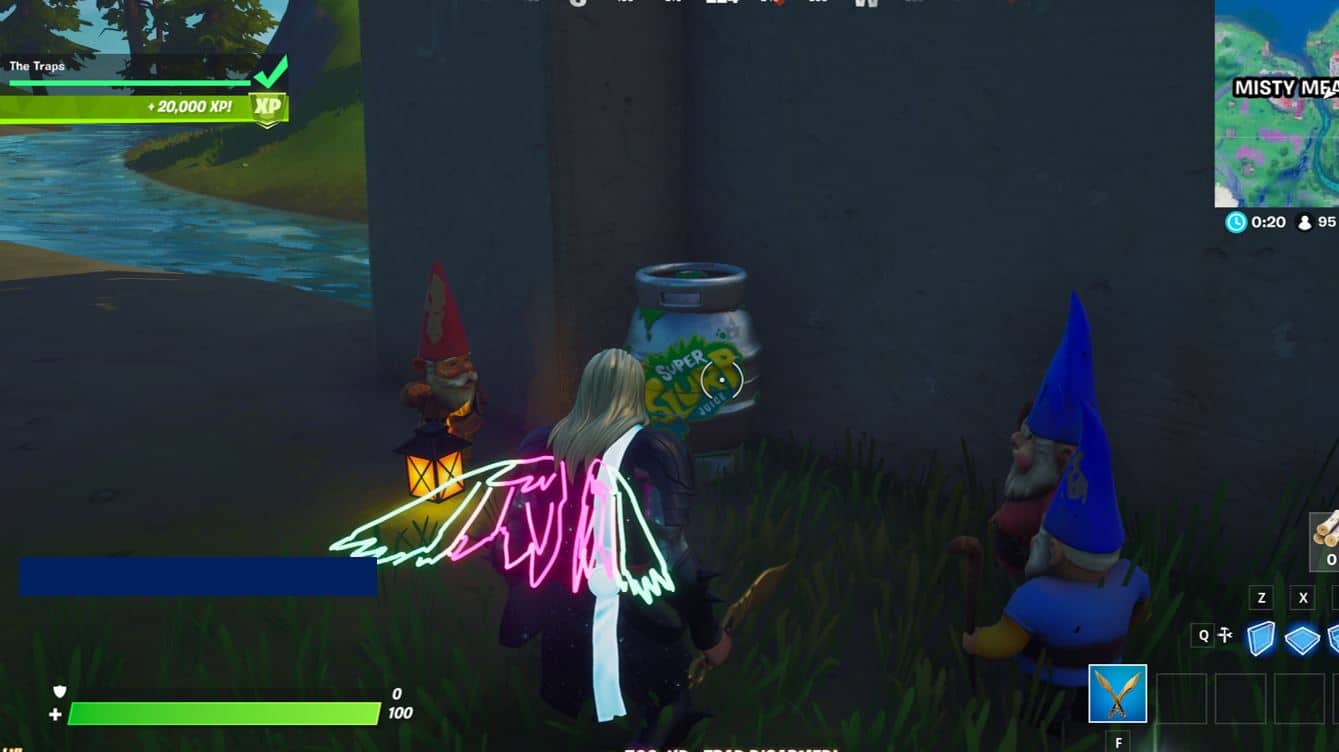 Make sure you complete this secret quest before it's too late! You can see where to complete the other two secret quests by clicking here.