Here's where you can find all of the Fortnite season 4 xp coins on the map.
This season, players can complete quick challenges, punch cards, weekly challenges, and Wolverine challenges. There's also the occasional secret challenge that Epic release which usually provides 25,000 XP.
Every week, Epic will be releasing XP coins around the map. We covered the locations of the all season 4 week 1 coins. The XP coins are added a day after the weekly challenges go live, and the week 2 xp coins were added to the map yesterday.
We have the locations of all the coins as well as how many coins of each colour there are. There's a total of 9 new xp coins to collect. Here's a quick breakdown of the xp coins available in week 2:
There aren't any gold XP coins released as of yet but according to data-miners, the first gold XP coin will be available to collect next week (week 3). Some of the green XP coins are in odd locations.
You'll find one of the green coins out in the open whilst the other three are in slightly harder to see locations including inside a container, hammock, and in a tree. The blue XP coins this week can only be collected one you break objects on the map. For example, you'll need to break a green tank in order to get the blue xp coin that's in Slurpy Swamp.
There's also a blue coin in Misty Meadows which can be collected once you break the cash register, and another blue coin south east of Frenzy Farm that's collectible once you break an electric box.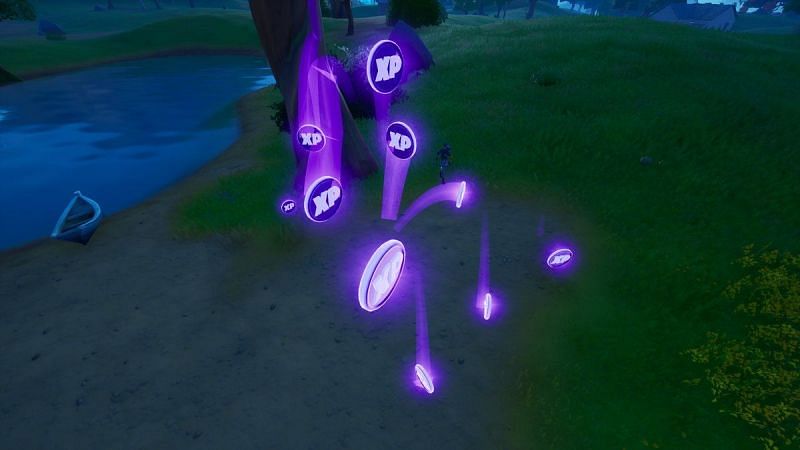 As you should already know, once you go to the purple XP coins, they'll break into a number of smaller coins which you'll need to collect before the timer runs out and they disappear.
Here's the map of all the XP Coin locations thanks to PGG and EveryDay FortNite: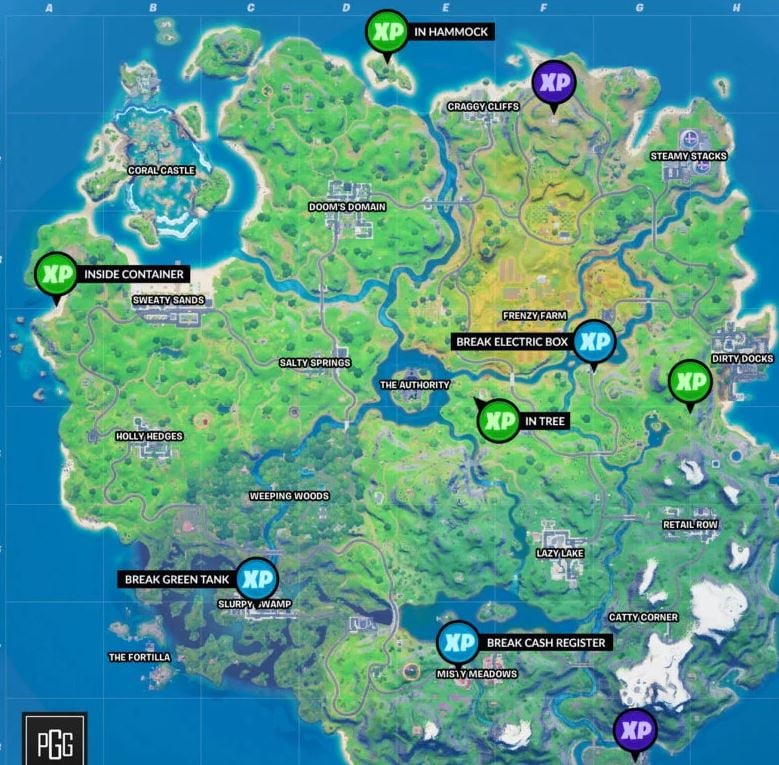 [quize]