With the v5.3 update, the challenges for this week (week 7) have been updated and it looks like there's a new type of challenge that's coming to Fortnite. One of the 7 challenges appear to have different stages to them, with the searching chests in different locations being the stage challenge for this week. You can see all the challenges for Season 5, Week 7 below: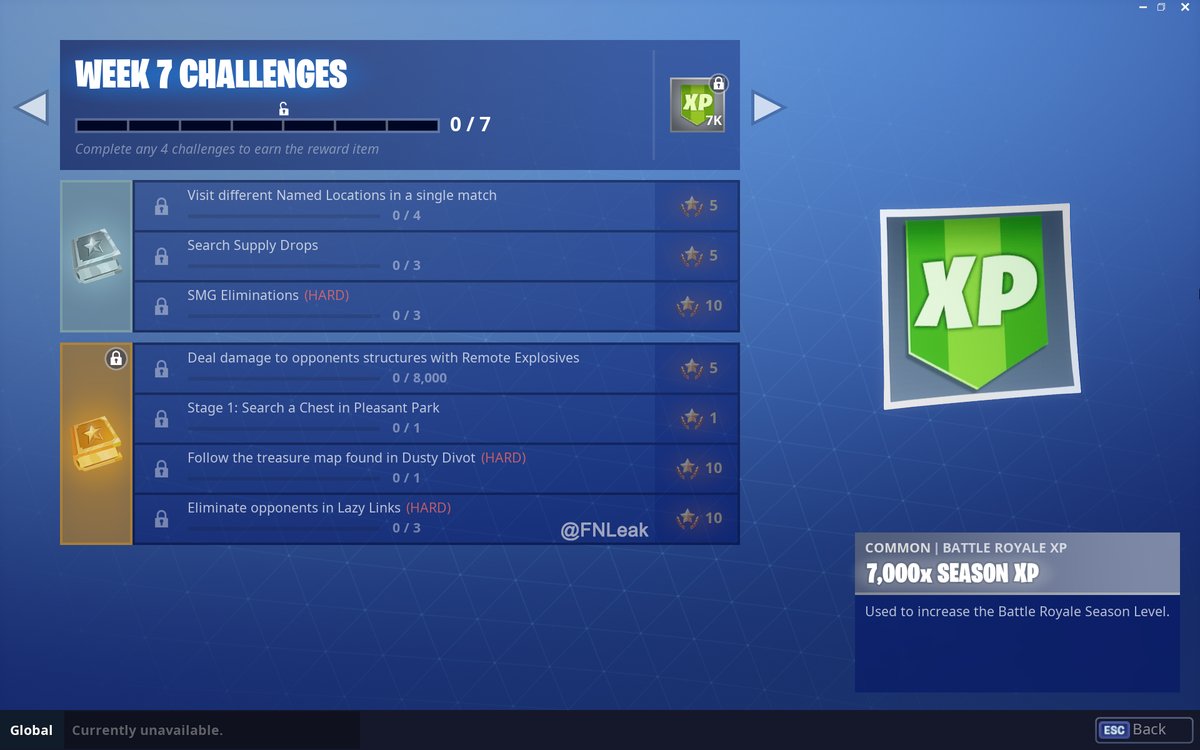 Free Pass Challenges
Visit different Named Locations in a single match (4)
Search Supply Drops (3)
SMG Eliminations (HARD) (3)
Battle Pass Challenges
Deal damage to opponents structures with Remote Explosives (8,000)
Stage 1: Search a Chest in Pleasant Park (1)
Follow the treasure map found in Dusty Divot (HARD) (1)
Eliminate opponents in Lazy Links (HARD) (3)
In Season 4, we saw a similar challenge where players need to visit the center of named locations in one match in Week 9, so this challenge isn't necessarily new. The easiest way to complete this challenge would be to visit POI's that are close to each other on the map.
This is the first time we've seen "Stage" Challenges in Fortnite Battle Royale. According to @FNLeak, the different stages to the challenges can be seen below: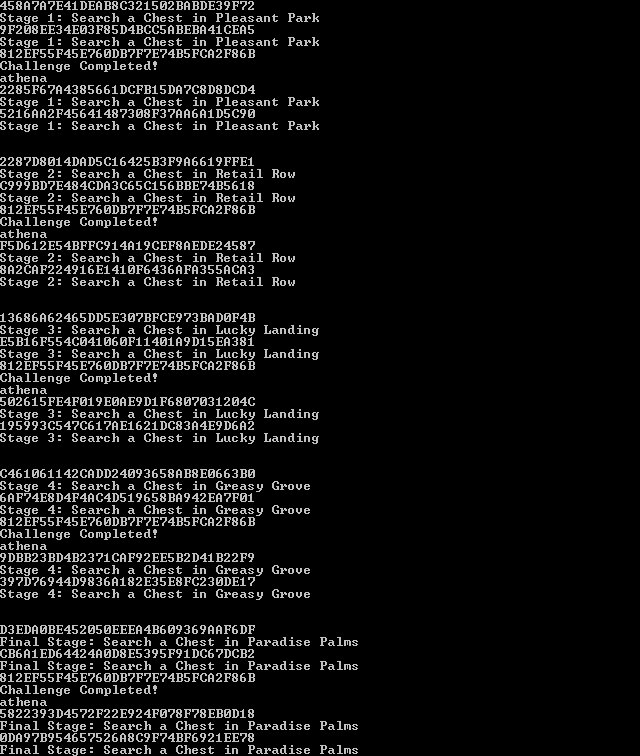 Stage 1: Search a chest in Pleasant Park
Stage 2: Search a chest in Retail Row
Stage 3: Search a chest in Lucky Landing
Stage 4: Search a chest in Greasy Grove
Stage 5: Search a chest in Paradise Palms
You will be awarded one Battle Star for each stage that you complete.
This is an interesting spin on the search the chest challenges that we have seen in the past. This challenge will be easier to complete as rather than having to search for seven chests in one location, you'll only have to search for one. This could potentially lead to different types of challenges being released in the future as we should not be seeing a search the chest challenges every week/every other week.
The challenges will go live tomorrow (Friday 24th August), and we will have tips/guides to help you complete the challenges for this week. The Road Trip can be unlocked tomorrow by players that have completed all previous weekly challenges.