For Season 6, the Calamity outfit is the first customizable skin that is unlocked as soon as you purchase the Battle Pass at Tier 1. Like the Drift skin, all you need to do is gain XP to unlock the different styles. You can see the Calamity Challenges below, along with each unlockable styles individually: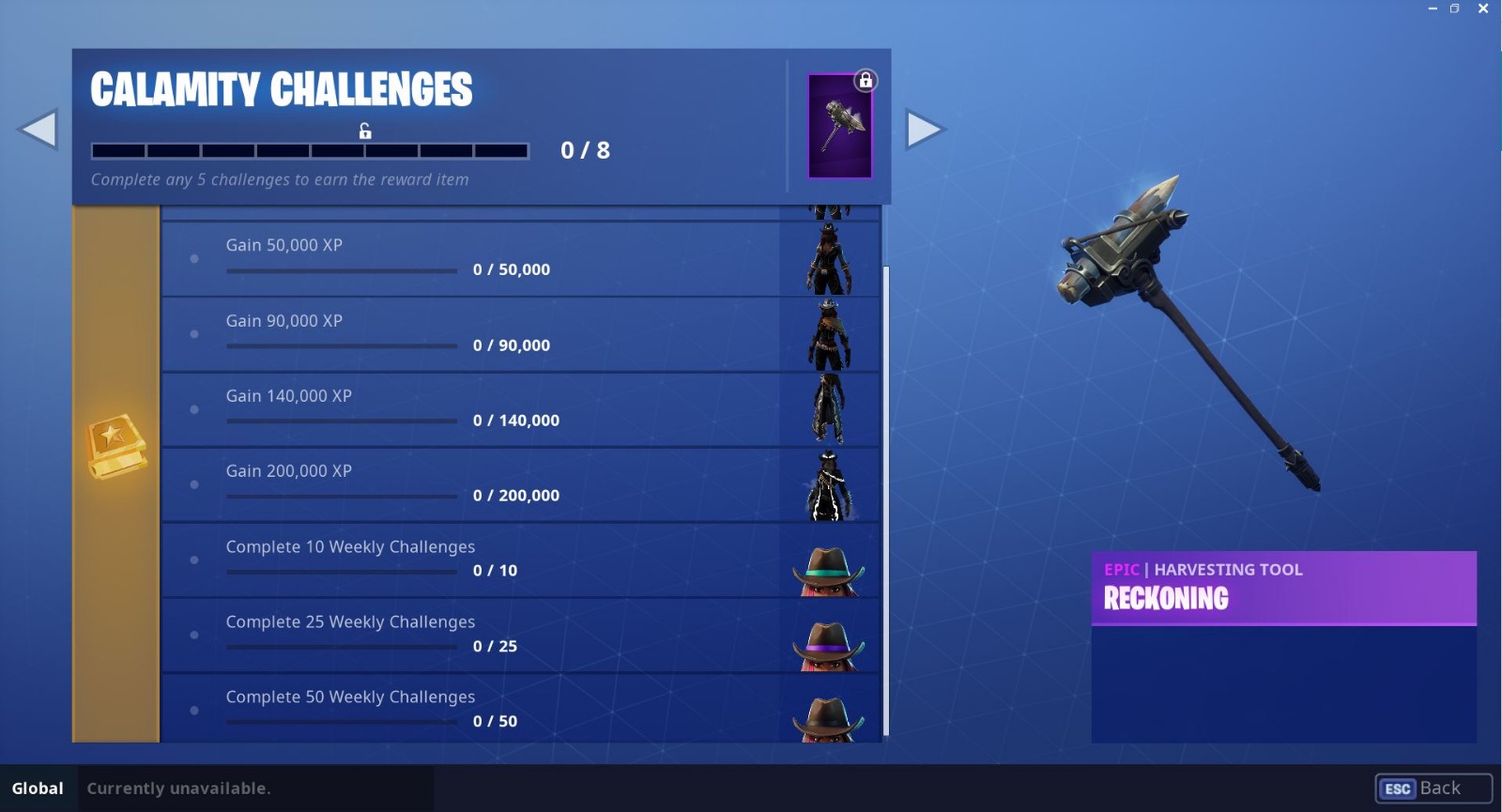 Calamity Challenges – Unlockable Outfit Styles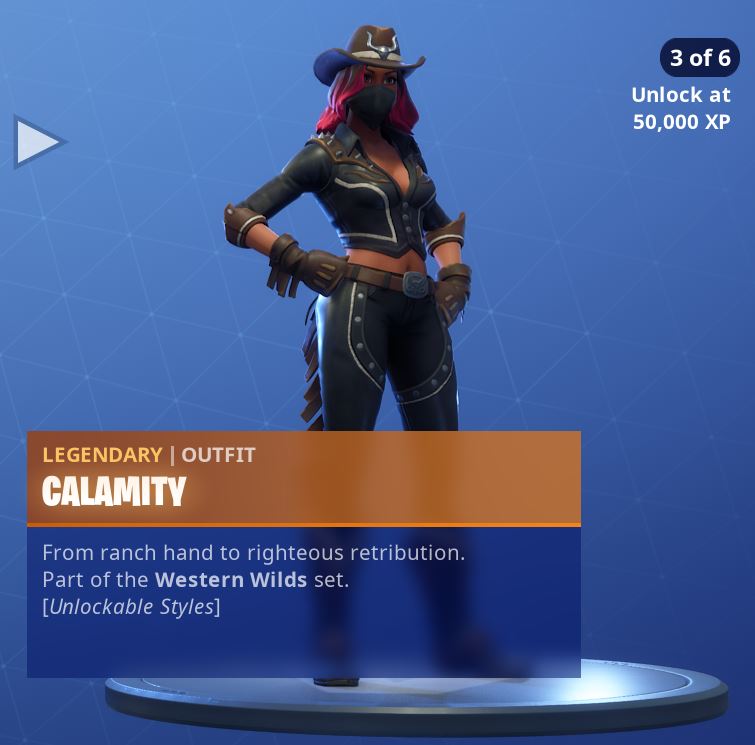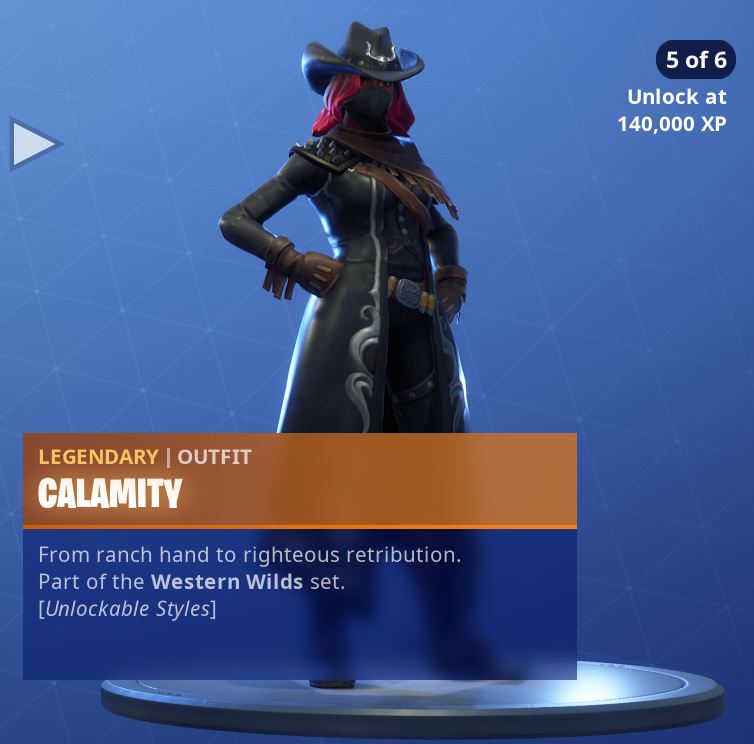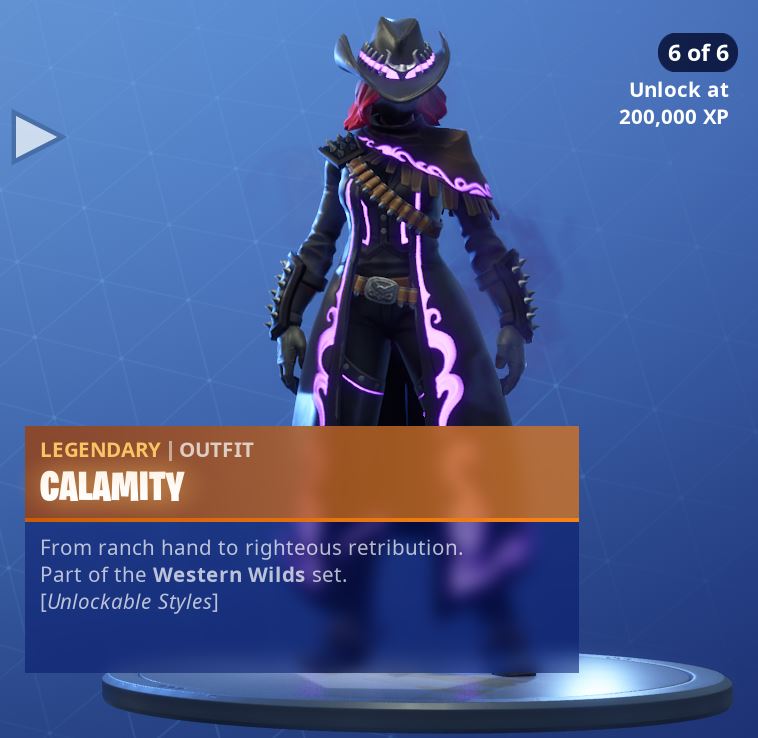 The Reckoning Pickaxe (Harvesting Tool) is unlocked once you have completed any 5 of the challenges. This pickaxe is of Epic rarity and you will be able to unlock it when 5 of the Calamity challenges have been completed. The hats will be unlockable by completing weekly challenges instead of XP.
Calamity Challenges – Unlockable Hat Styles
Complete 10 Weekly Challenges – Green
Complete 25 Weekly Challenges – Purple
Complete 50 Weekly Challenges – Black