Season 5 is coming to an end and we still are not sure what will happen. All that the community knows so far is that the Cube has been printing runes in different places and it will eventually reach Loot Lake, where something will happen to kick start Season 6. We have already seen some Cube-like occurrences at Loot Lake where players would see small purple blasts when looting in the lake. It is thought that there will be some type of volcano and lava that will replace the lake, but we will have to wait and see what Epic has in store.
Epic have managed to keep the theme of Season 6 in Fortnite quiet and there isn't much information on what the end of this season will bring either, but loading screens 9 and 10 of the Road Trip challenge could give a possible indication of what Season 6 will bring. Road Trip loading screen 10 can be seen below: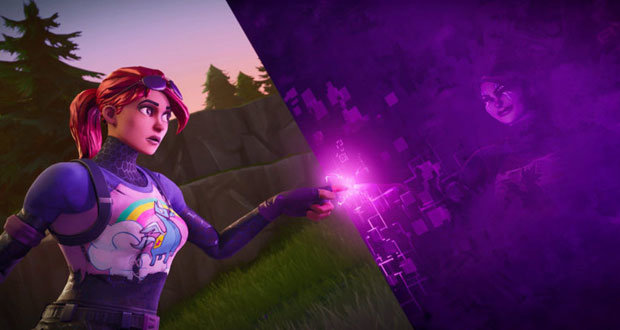 "Dark Reflection – I was looking at someone, but it wasn't me…"
The loading screen shows Brite Bomber looking at the Cube and seeing an evil version of herself in the reflection, but what does this mean? It is possible that the Cube is evil and will turn everyone who touches it evil or it could just be showing an evil version of the Fortnite world. It is possible that the Cube will change the Fortnite world into an evil version for Season 6 when it is activated at Loot Lake.
It is possible that there will be "evil versions" of some of the skins we have seen in the Road Trip loading screens, which could be unlocked by completing challenges if you own the skin, similar to the Tomato Head skin. Epic have not officially announced when the next season will start, but the date that is currently showing in-game is 25th September. We will keep you updated with any changes.
Let us know what you think will happen in Season 6 in the comments section below.